During the period of mandatory dual currency reporting, which begins on September 5, 2022 at 00:00, business entities are obliged to display the price both in Croatian Kuna (HRK) and Euros (EUR), with a fixed conversion rate of 1 EUR = 7.5345 HRK.
This can be seen in the example below when issuing a Tourist Tax invoice: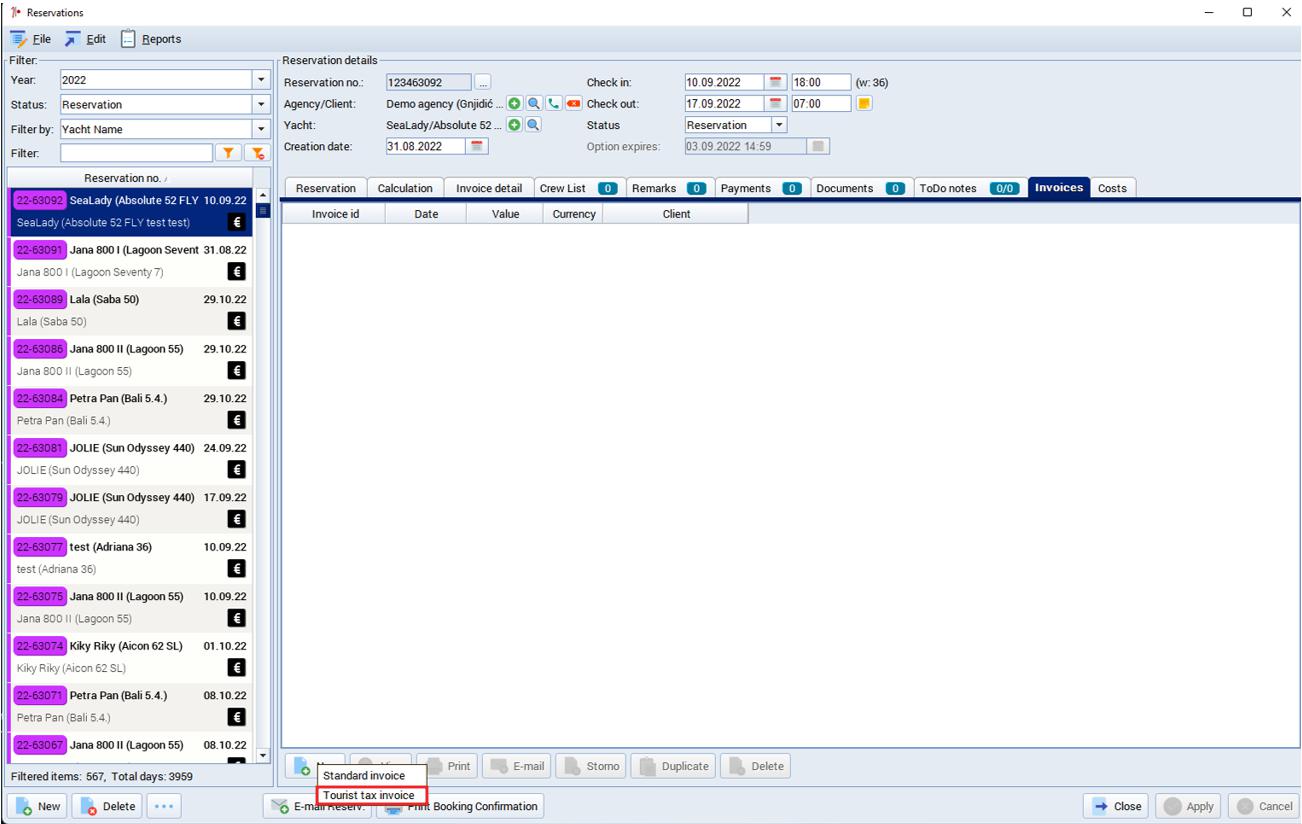 The exchange rate is automatically set to a fixed 7.5345 HRK to EUR.

After you have made sure that the calculation is correct, the next step is as usual - go to "Invoice details", click on "Create invoice" (1), make sure the invoice issuing date and ID are correct (2), and click "Print invoice" (3) to finish the creation of the invoice.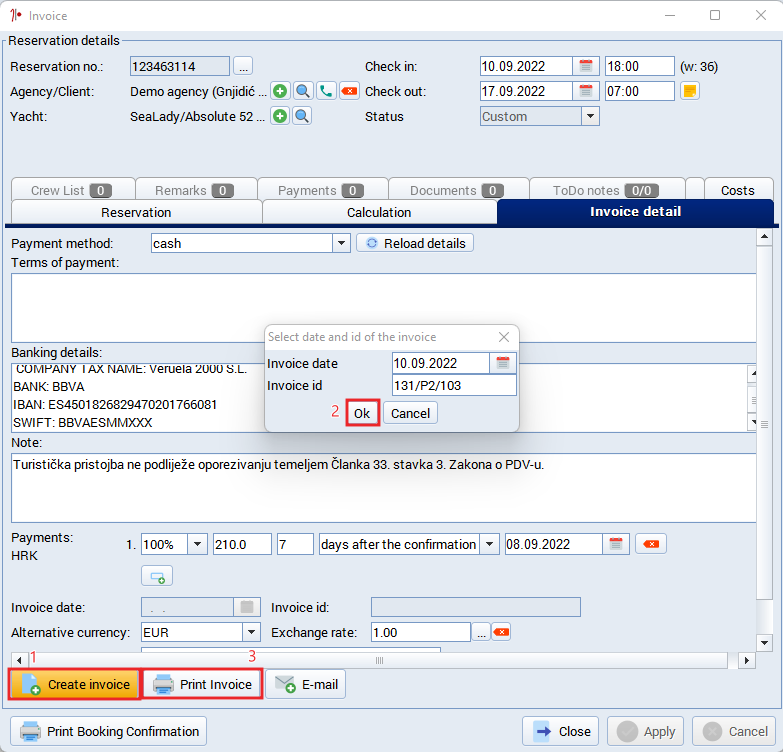 After you have created the invoice, you can view it, and you will see the fixed exchange rate, and the dual currencies in the calculation.