LBM has recently added a new status for reservations to differentiate boats with regular bookings and boats that participate in regattas.
To open the reservation in Regatta status, go about it the usual way, find the period and select the boat (1.) and click on New reservation button (2.).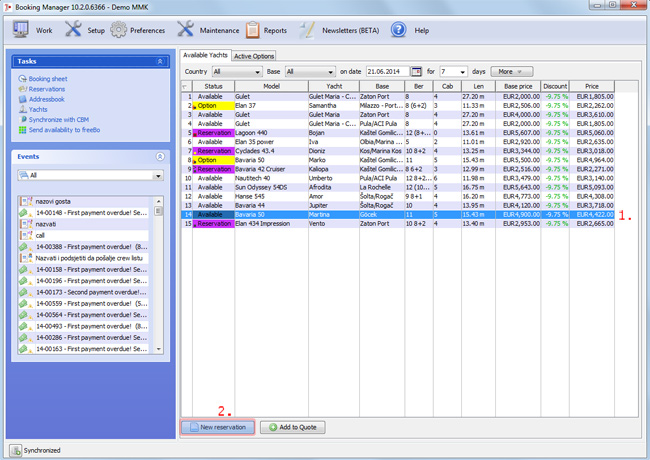 When the new option opens, select it (1.), go to Status select (2.), select Regatta status (3.) and press Apply (4.)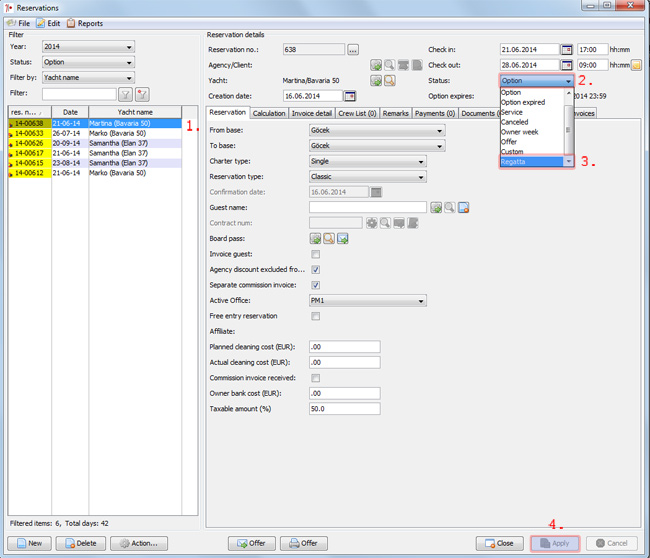 The view for that reservation (1.) in filter will switch to Regatta (2.) and will show your regattas in pale purple.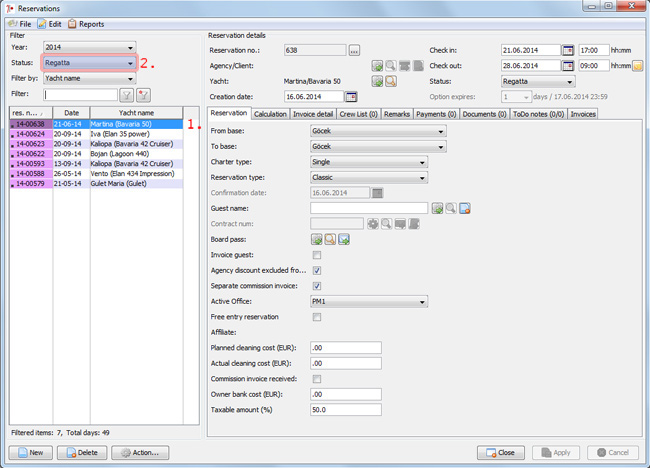 The regatta status will also be visible on the main screen.