Booking Manager enables you to send Newsletters directly from Booking Manager by integrating it with Constant Contact.
First step in integrating Constant Contact with Booking manager is to sign up to Constant Contact. Go to www.constantcontact.com and enter your name (1.), last name (2.), e-mail address (3.) and Try it free (4.).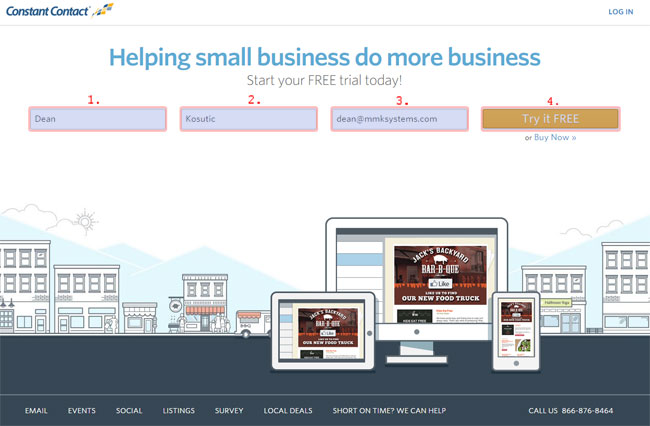 Then fill the login data and press Get Started!. You can use the same username and password that you are using to login into the Booking Manager. You can also take an e-mail address from your Booking Manager Company settings, but you are of course free to use any e-mail, username and password as you like.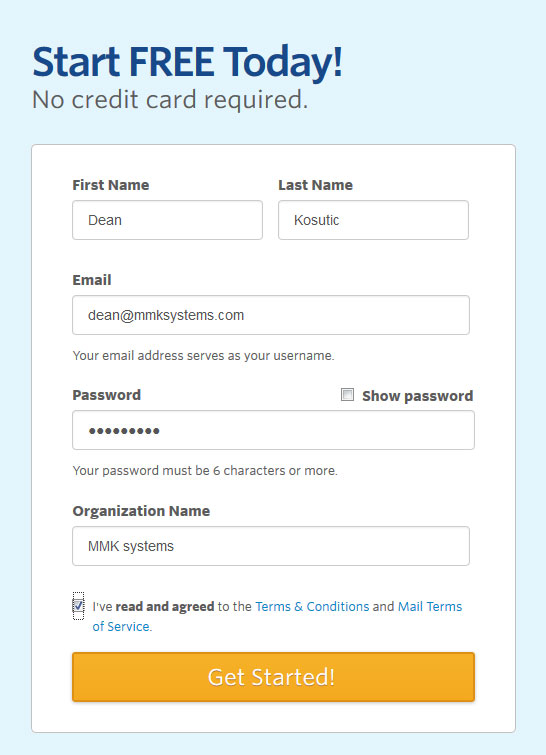 You will then receive an e-mail with which you will have to verify your e-mail address and click on Verify your e-mail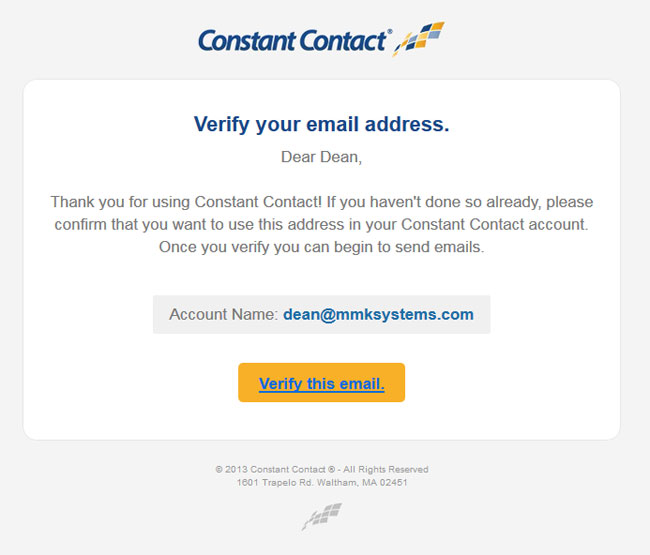 Now log in to your LBM and open Newsletters (BETA) (1.) > Options (2.).




In Options, in Constant Contact options (1.) click on Get access token (2.)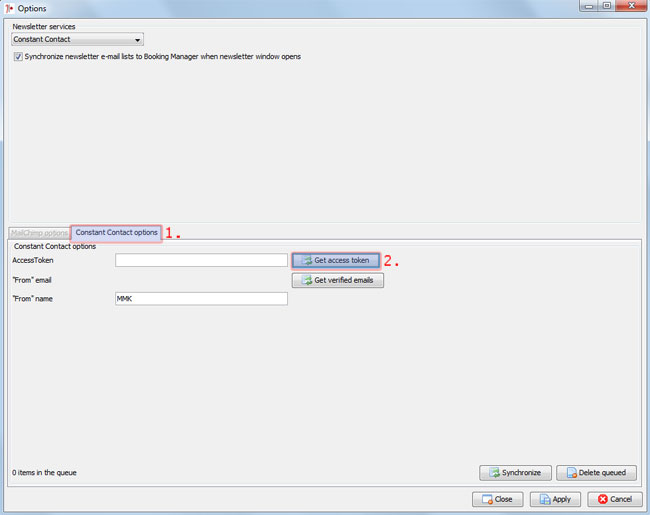 Next, you will have to login to the Constant Contact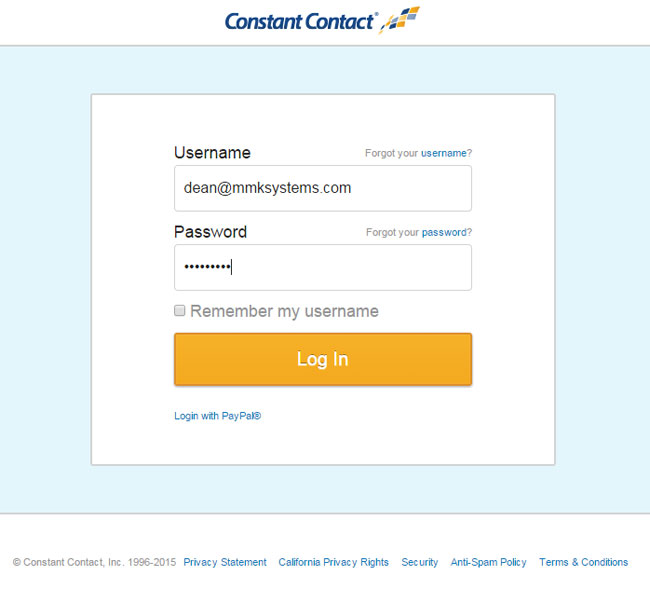 and after login allow Booking Manager access to your Constant Contact account.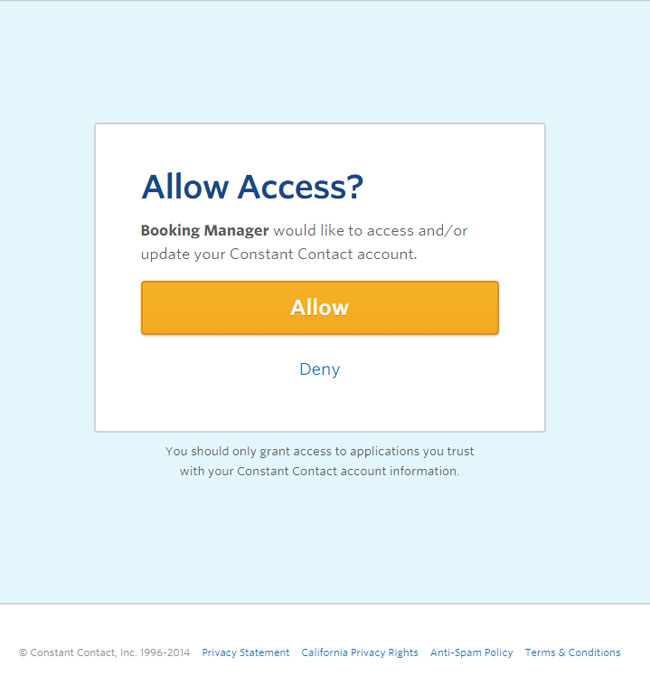 After you have allowed Booking Manager access you will receive the access token (1.) in the address bar of your browser. Copy that access token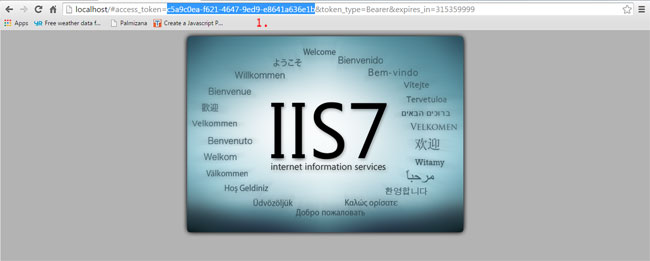 and paste it in the Access Token field (1.) in your LBM and press Apply (2.) after which "From" email filed will fill itself with the e-mail address you have verified (3.).