Imagine you receive a inquery for the sailing boat with length between 13-15m in Croatia that is based in Sukošan, for 7 days charter starting on July 7th 2018.
You would proceed by logging in www.booking-manager.com and going through the following steps:
1. Use search engine filters on the portal
You would set the filters for Where (1.), When (2.) and What (3.), to reflect your client wishes and press any Search button (4.) to get the search results.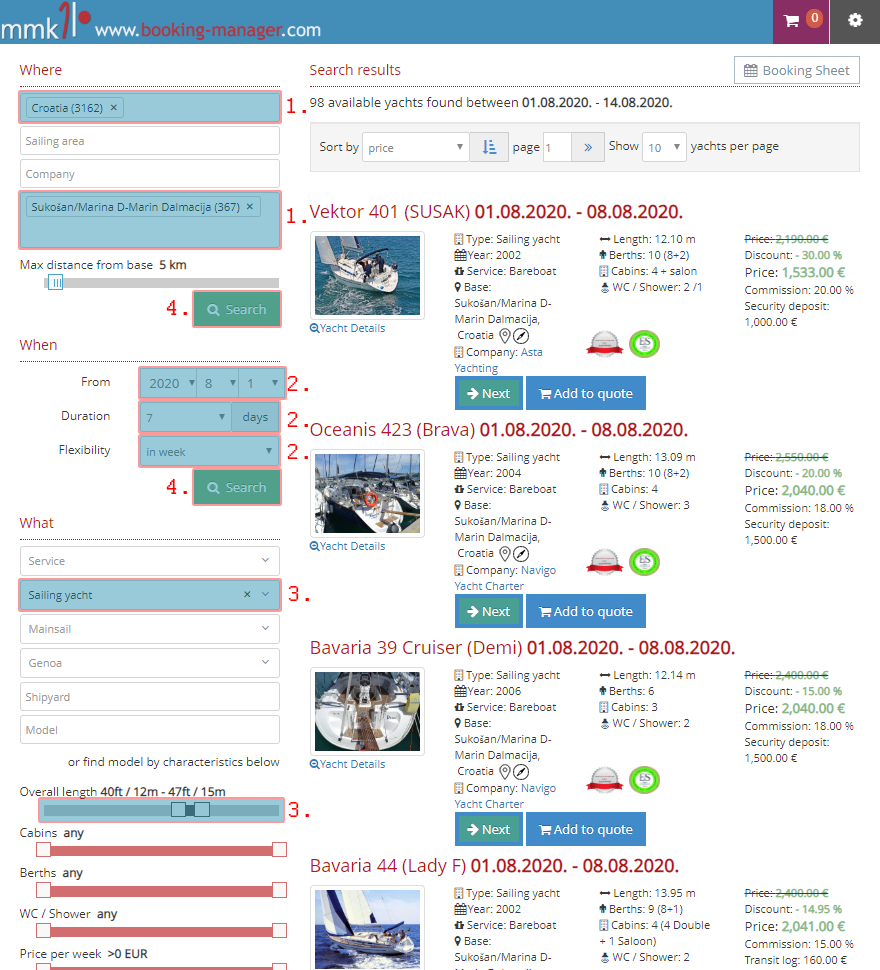 2. You are not satisfied with the search results?
So our example selection gave us results for Zadar and Sukošan and sail boats of 13-15 m.
Use the Radar feature so the Booking Manager can immediately tell you if there are more available boats in a certain radius of the searched base.
Moving the Radar slider button (1.) to e.g. 25 km radius and repeating the search gives more results for boats with similar characteristics in the area.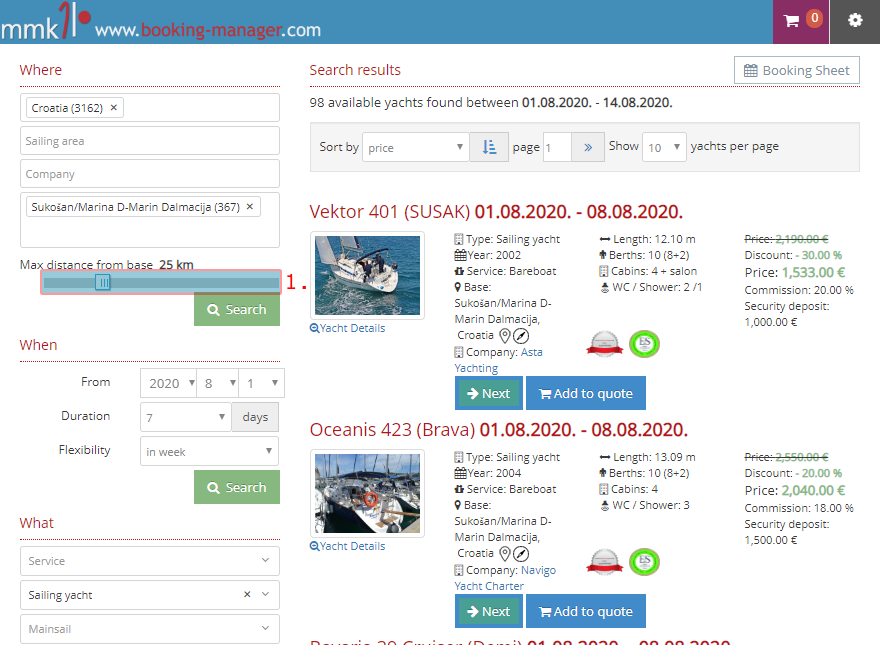 3. Send Price Quotes from search results
Once you performed the search on the portal you can send a Price Quote to your client. Simply press Add to quote (1.) to put the boat in quote (2.), then you add the discount (3.), select the language (4.) and Send (5.) it.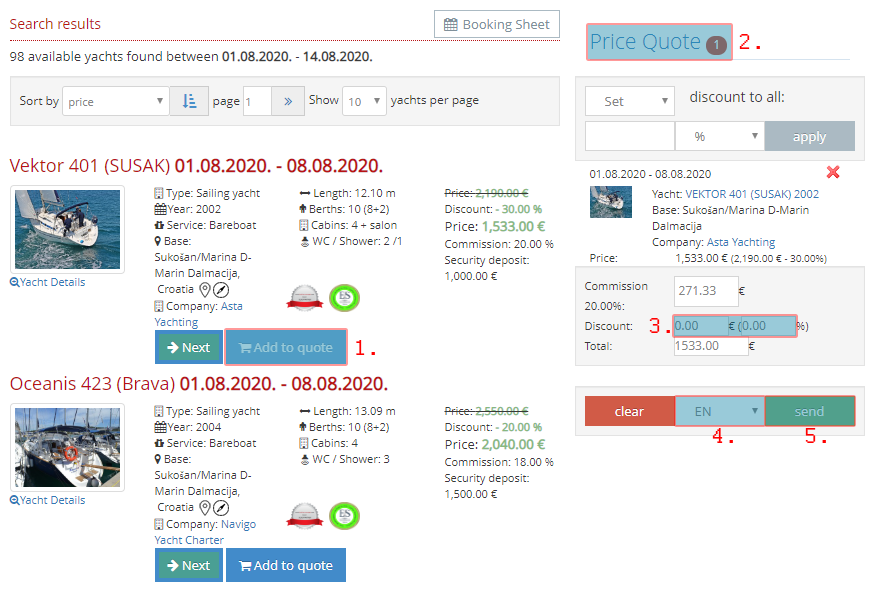 4. Open a booking
If you want to book a certain boat simply click on Next (1.).
On Booking Request you will be able to select additional extras, set the client and send a request, open an option or place a direct booking depending on the boat availability.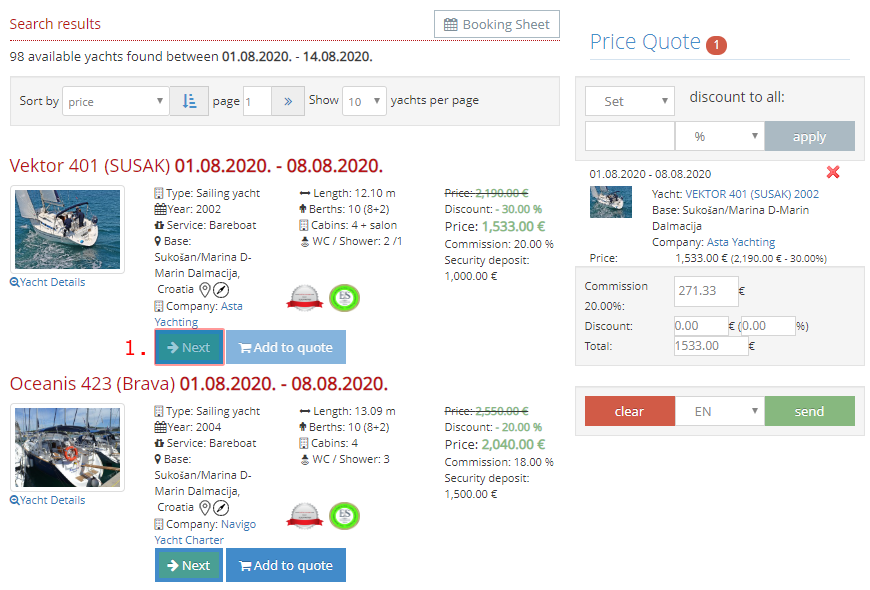 Once you press Next you open the Booking request where you can complete the booking.