Beside the Local Booking Manager the Booking Manager system also provides the possibility for your partners to book your boats directly through the Central Booking Manager, your on-line booking engine. You can give access to your partners in two ways.
Giving access to existing partners
Giving access to the existing partners is done manually in the Address book.
Find the contact and select it (1.). Next, under Properties (2.) check if the contact has an e-mail address (3.) entered.
The e-mail address is the most important piece of information because it serves as a Username.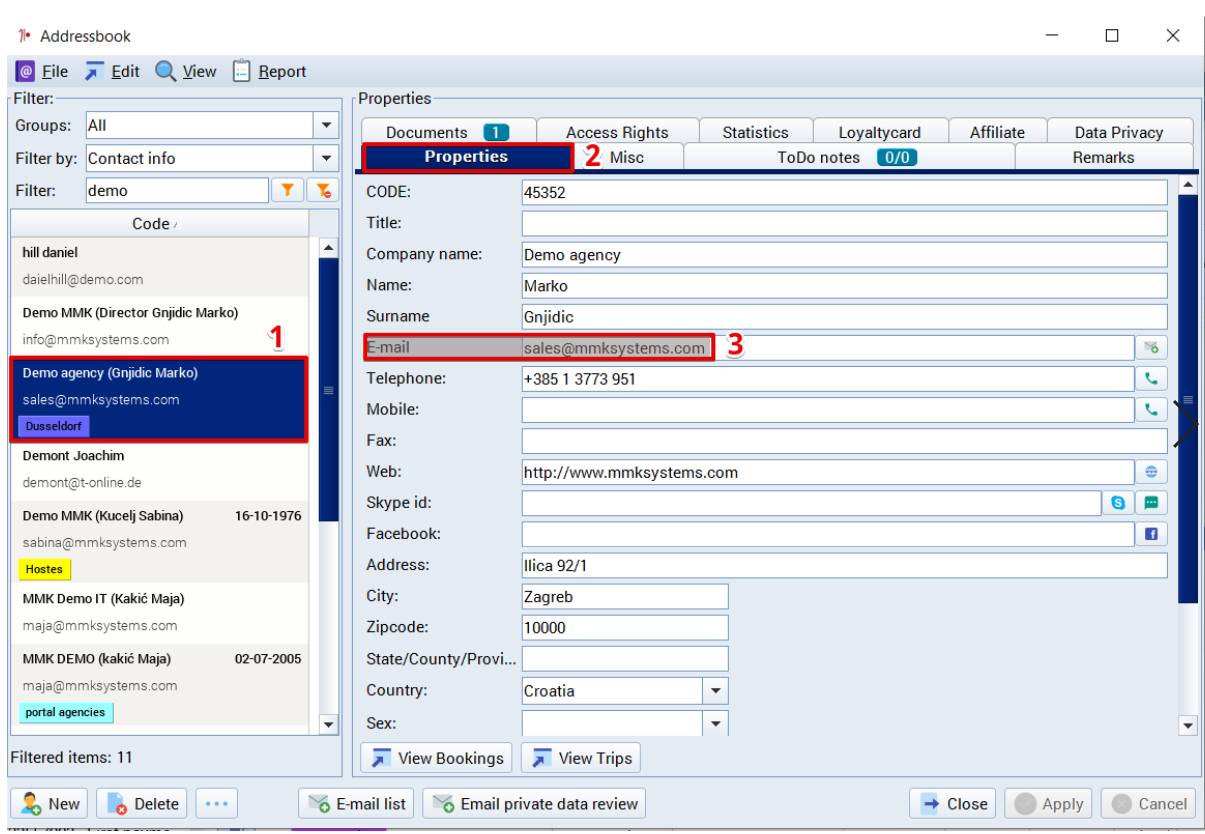 Next switch to Misc tab (1.) and find Password (2.). Add password and press Apply (3.) when done.
Clicking on Send button (4.) will send this data to the agent. Note that Outlook has to be opened before you click on the button.
Remember to synchronize with CBM o enable the agent to log in.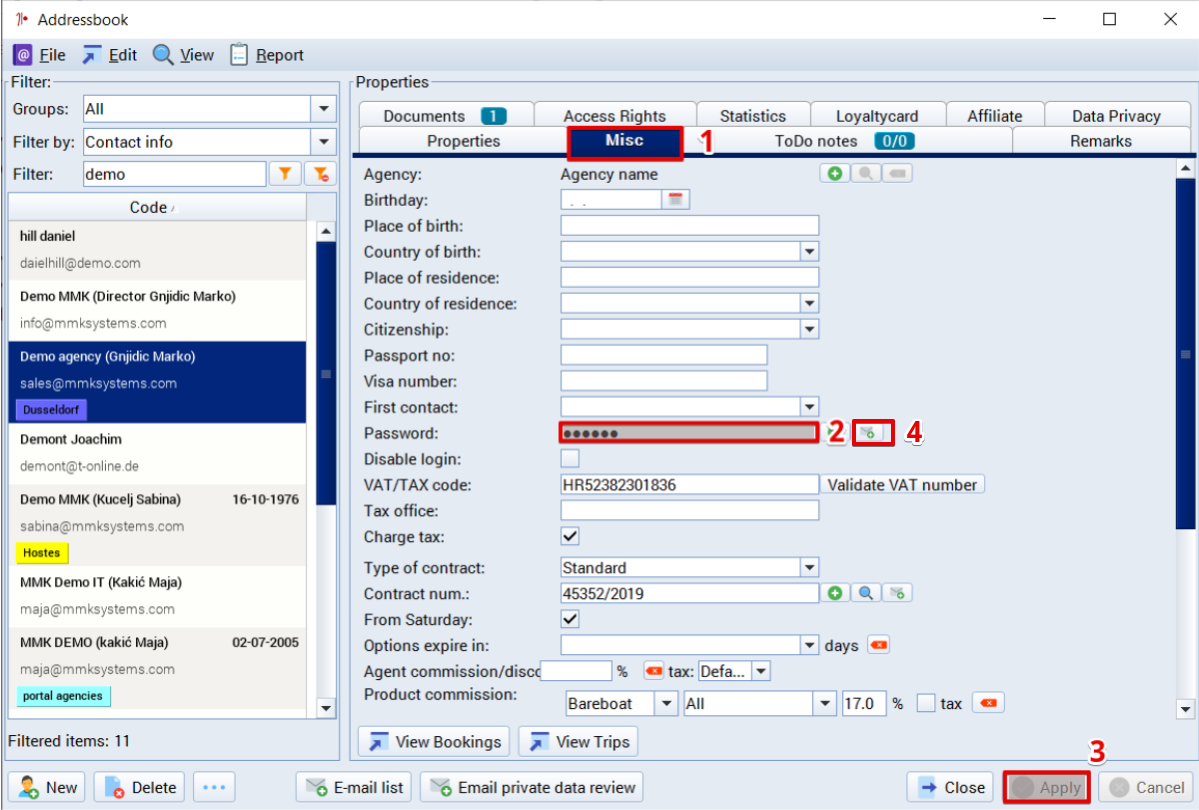 Giving access to new partners
In order to give access to new partners they have to click on Partner login link on your website where they can request a new account (1.).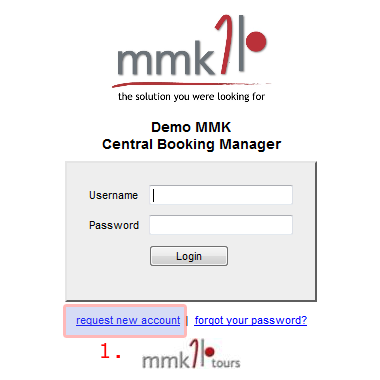 Once the partner has filled in the request form and sends it you will receive an e-mail with the subject "New CBM user registered at Booking-Manager.com" (1.). You need to click on the link (2.) in order to activate the new account.
The partner will receive an e-mail notice that registration was successfull and his account will be activated soon.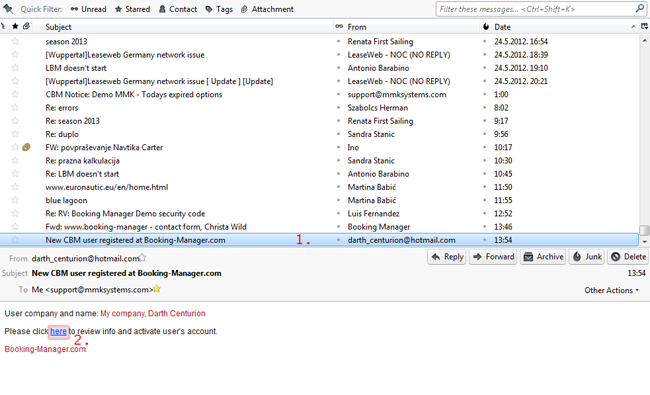 Once you clicked on the link the CBM review page is opened where you can now assign the commission for that partner (1.), choose the language (2.), set the option length (3.) and choose in which address book group the partner will appear (4.)
Press Enable (5.) when done.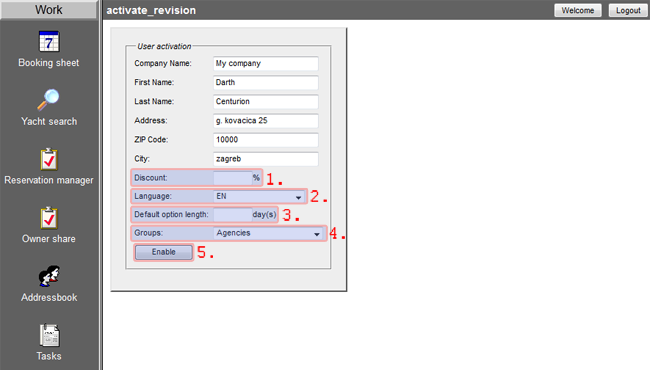 Upon successfull activation you will receive e-mail notification on user data change while the partner will receive an e-mail that his account has been sucessfully activated.