To issue Agency commission invoice, once logged in to the Portal go to My bookings (1.) and open the reservation for which you want to issue the invoice.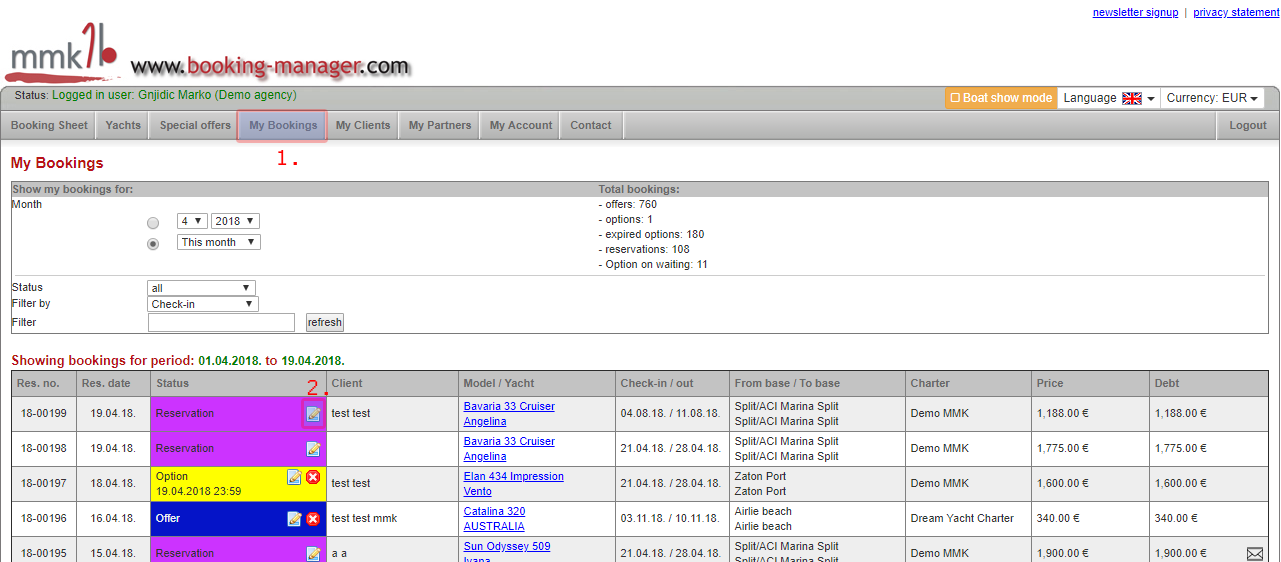 Once you open the reservation find the Charter Documents (1.) in bottom left and click on New (2.) button next to Agency commission invoice.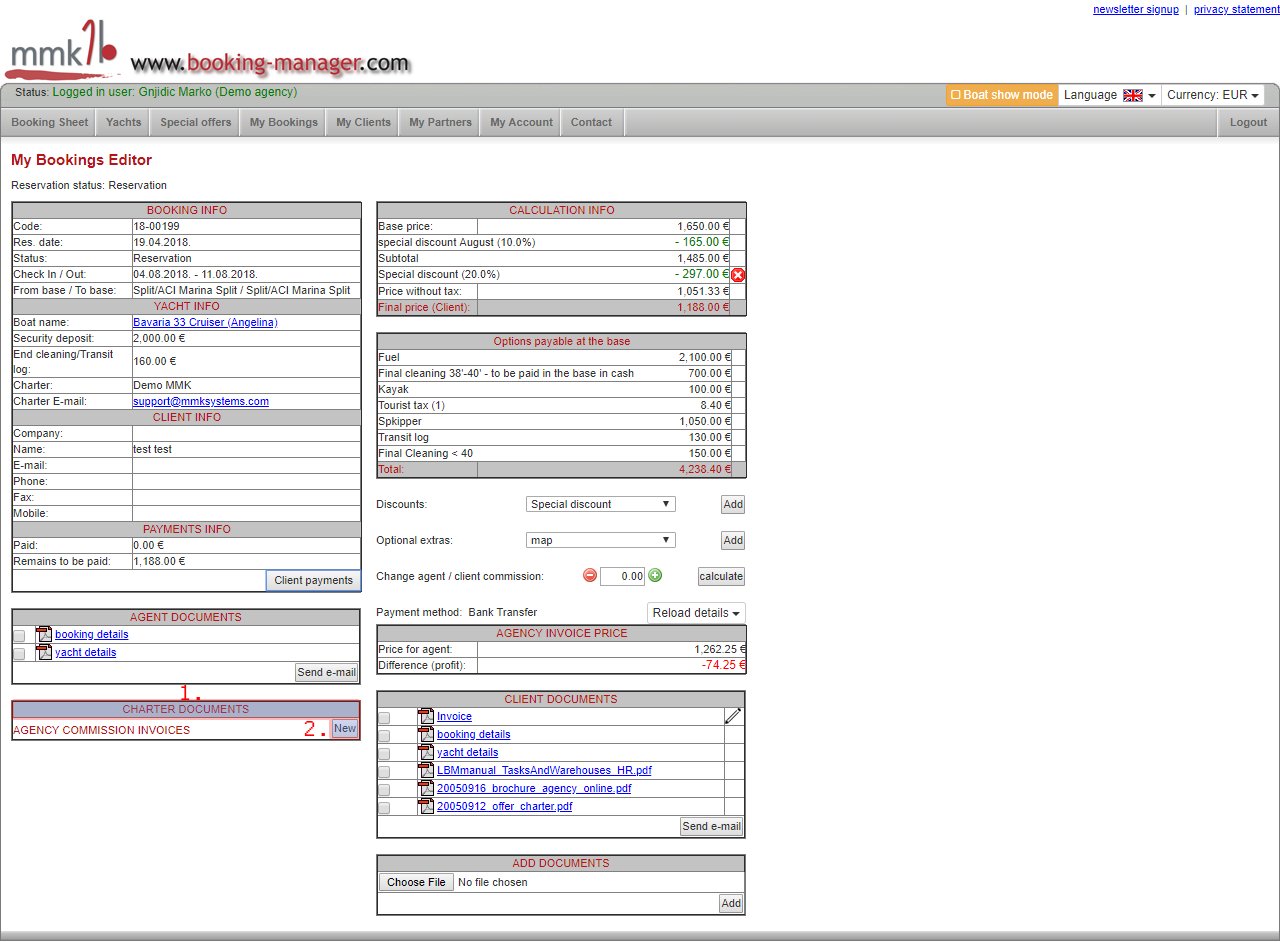 Next click on the Icon (1.) where you can change the Invoice date (2.), set the Invoice number (3.), Currency (4.) and Comment if required(5.). Press Save (6.) when you are done.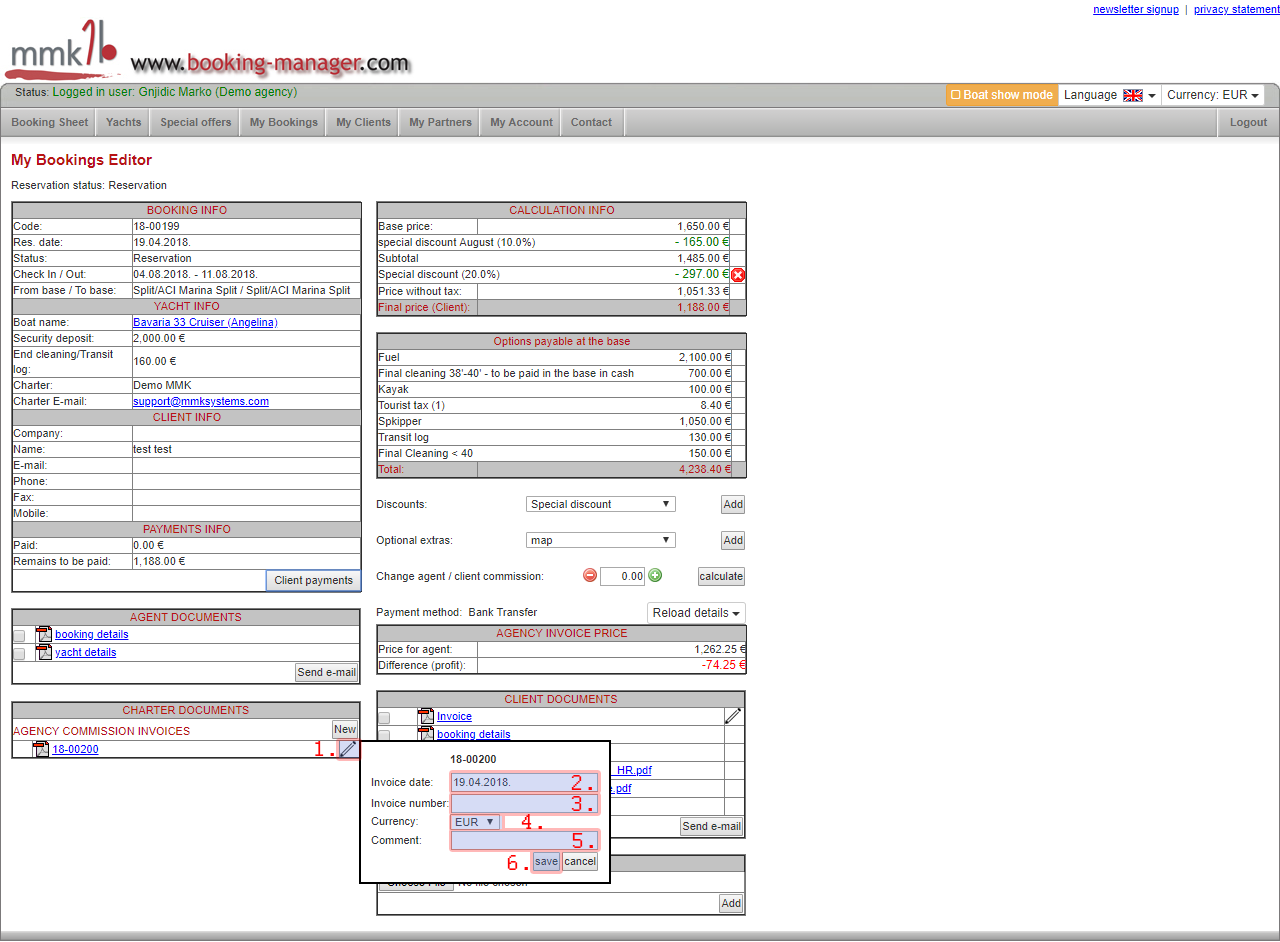 Once you entered date, number and currency the Invoice is complete and you can click on it to open it (1.) and place a check (2.) so the invoice is attached to the e-mail if you want to send it (3.).