Booking Manager enables you to better present your special offers by giving you the possibility to view them directly on your main screen.
By clicking Special offers tab (1.) on your main window the program will display all available One way and Short term offers currently available.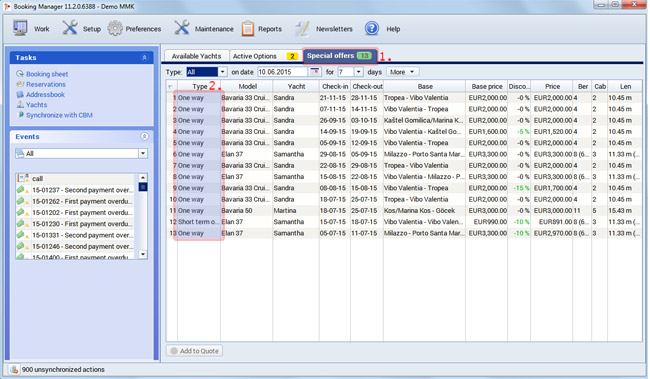 This makes it very simple for you to find any available special offers and offer them to your clients.
You can select (1.) and place the special offers (2.) in the price quote and send (3.) them, same as for regular reservations and helps you easily promote the special offers.