One of the requirements of the European General Data Protection Regulation enforced since May 25th 2018 is the possibility for the Data Subject ( e.g your direct client or a guest) to have access to their personal data that you might be storing.
Booking Manager enables you to quickly and easily export all the client data in order to be able to send it.
Export client personal data
To export the data you need to go to Work > Adresbook and select the user for which you need to export the data then click in the top left corner on File (1.) and then on Print User (2.).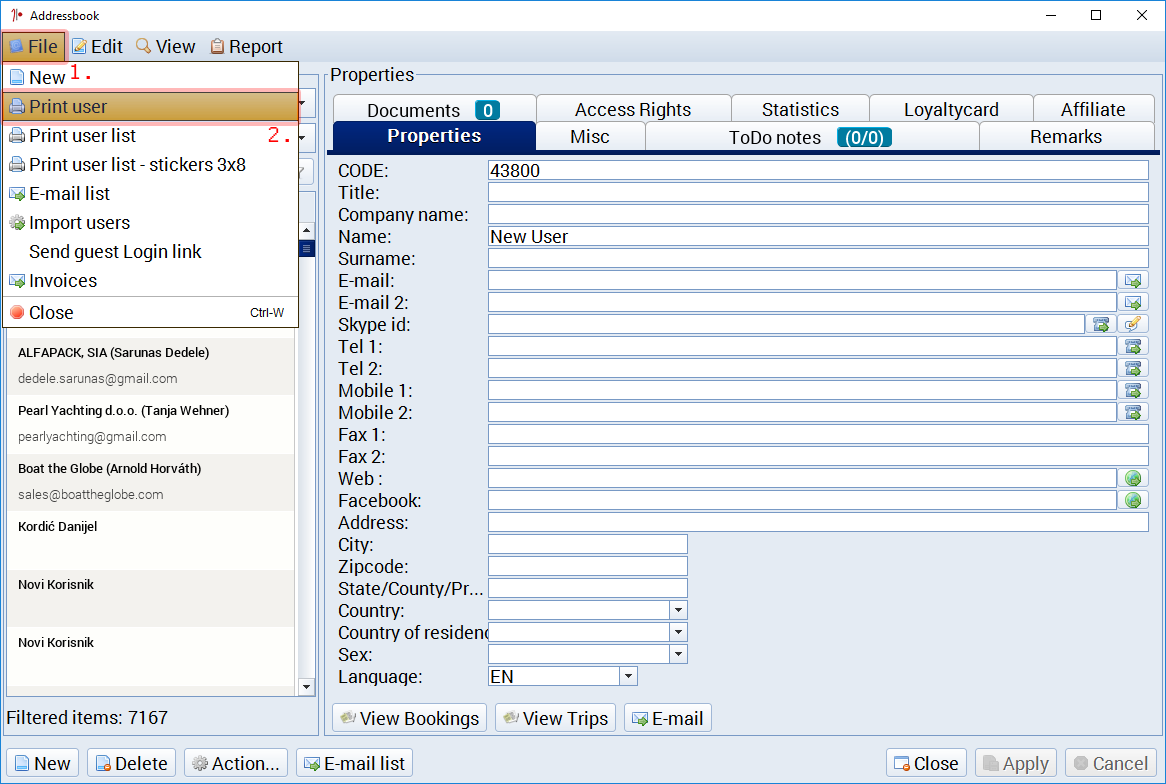 A new window will open with all the clients data you can export it in PDF (1)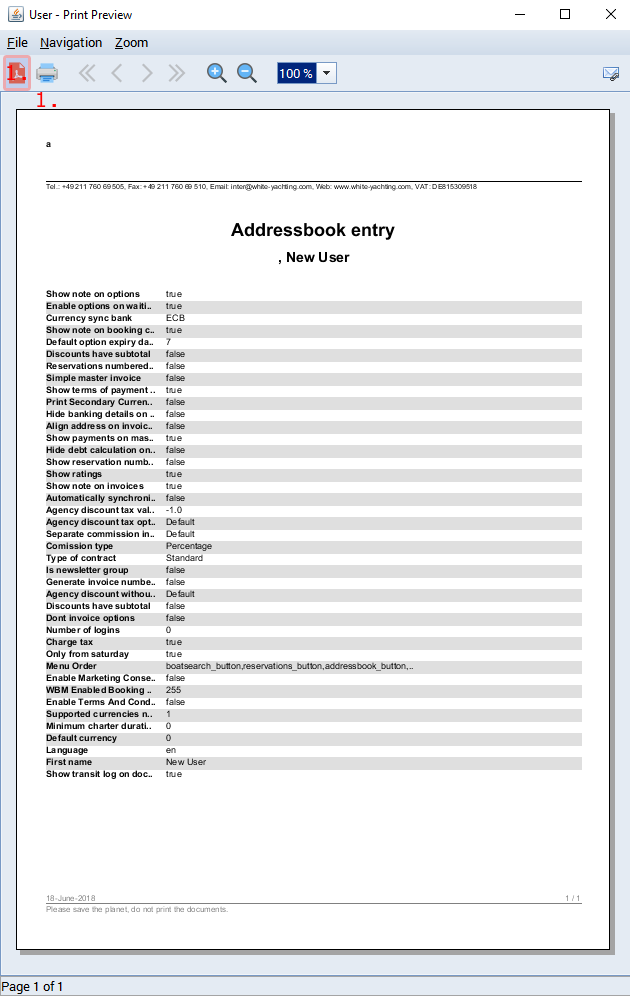 or you can select another format by clicking on File (1.) and selecting among the available formats (2.).