Booking Manager enables you to easily reply to Data Review Request from your clients and to be compliant with the GDPR.
Sending the link
If a client asks you to review the data that you have about them you simply need to go to your Local Booking Manager in the Address Book , search for the client by name or other criteria and then click the Email private data review button.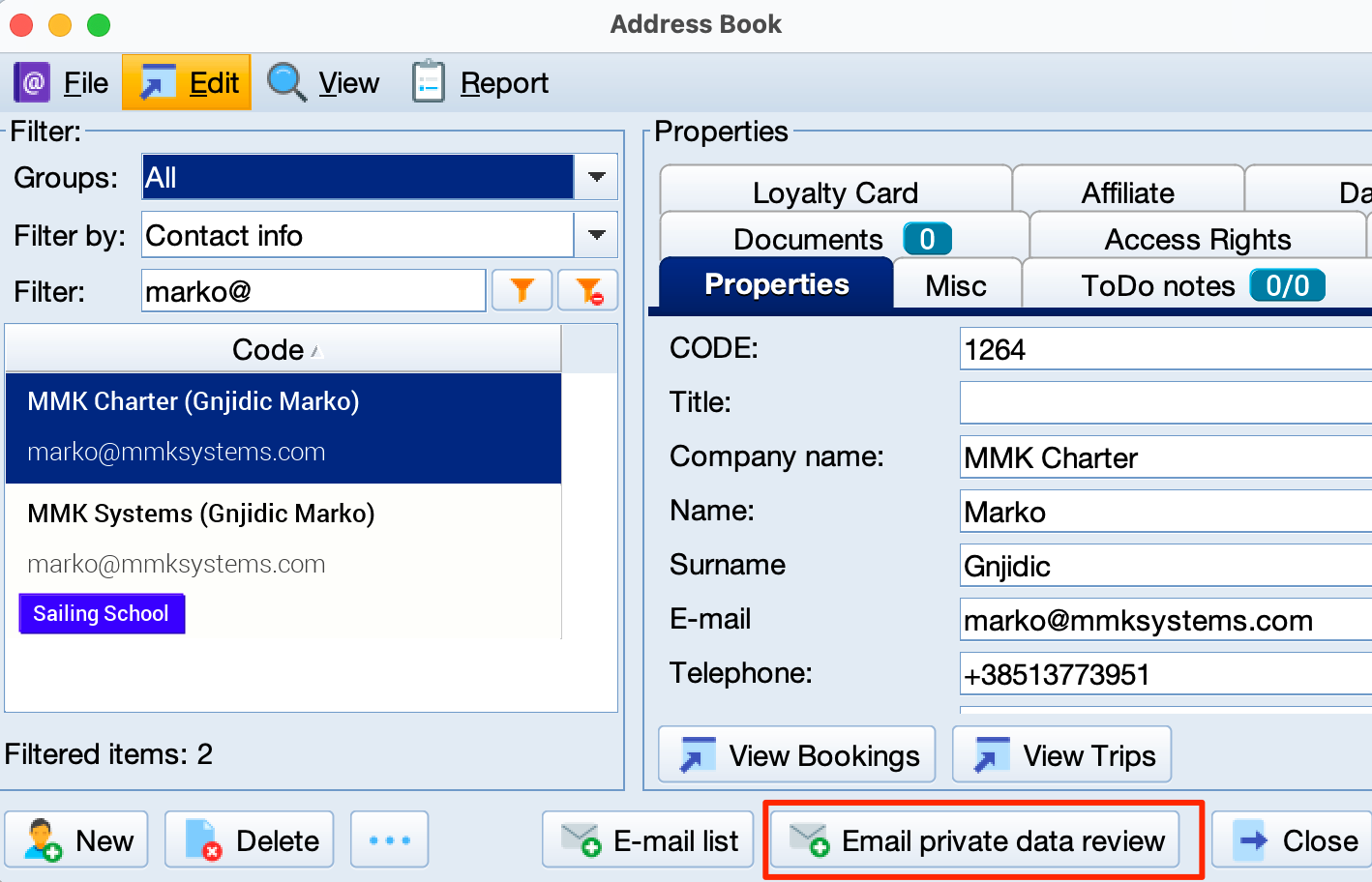 Selected client will receive the link where they can review or request the modification of private data.
Private Data Review Client Page
When client opens the link, they are automatically logged into their Private Data Review page
This page allows clients to manage their privacy options in accordance to GDPR. Those include:
Review the general private data that is saved in the system
Download the detailed private data from the system (data access request / data portability)
Edit the private data and send a modification request to a charter company (modification right)
Provide or revoke the Marketing consent automatically (consent)
Send the deletion request to the charter company (right to be forgotten)
Client is also able to manage their marketing consent through the link received.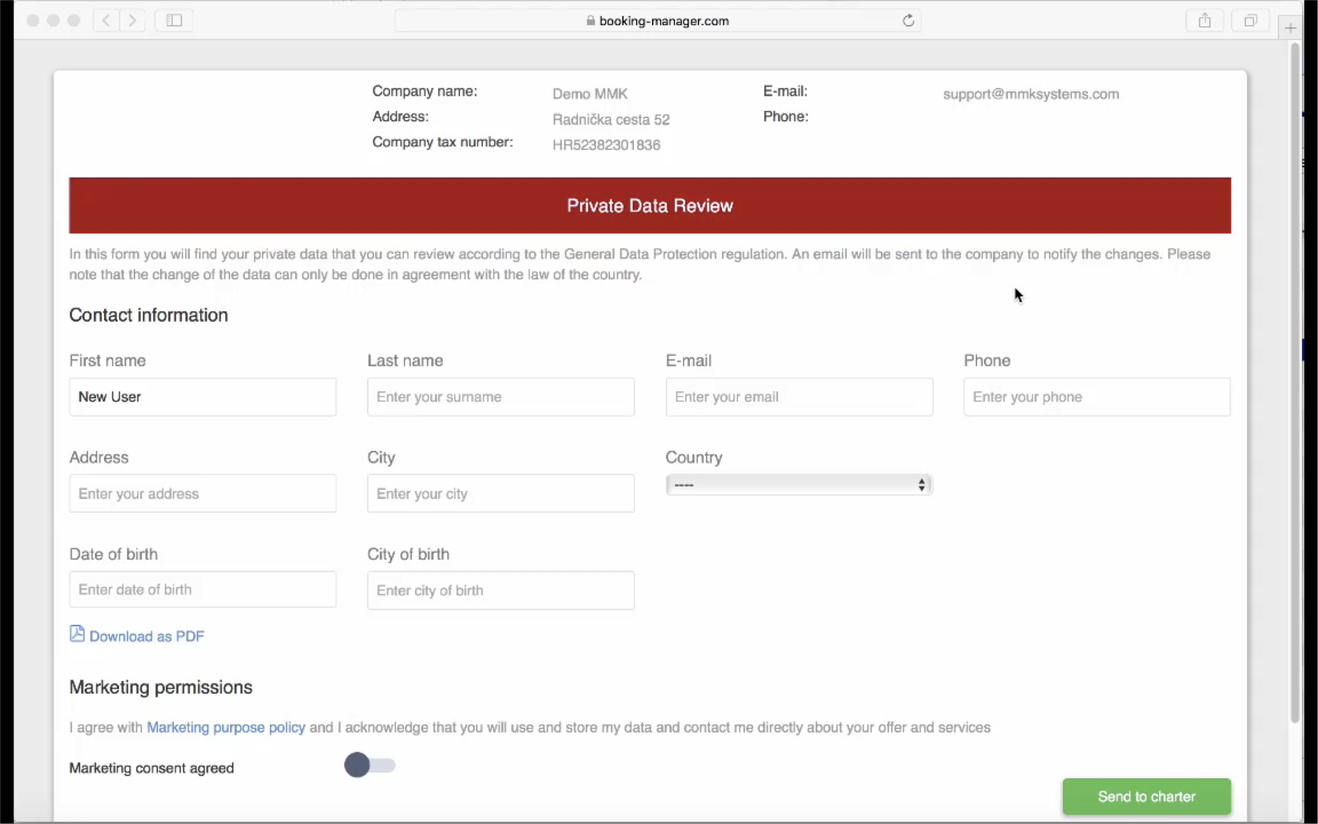 The data change is subject to your approval and the data is not automatically edited in the Local Booking Manager.