If agent wants to add additional discount from their commission, here is how to insert it in application.
Go to Reservation where discount should be added, for example this is the original calculation with no extra agency discount.
At this point, commission is 192,37 EUR.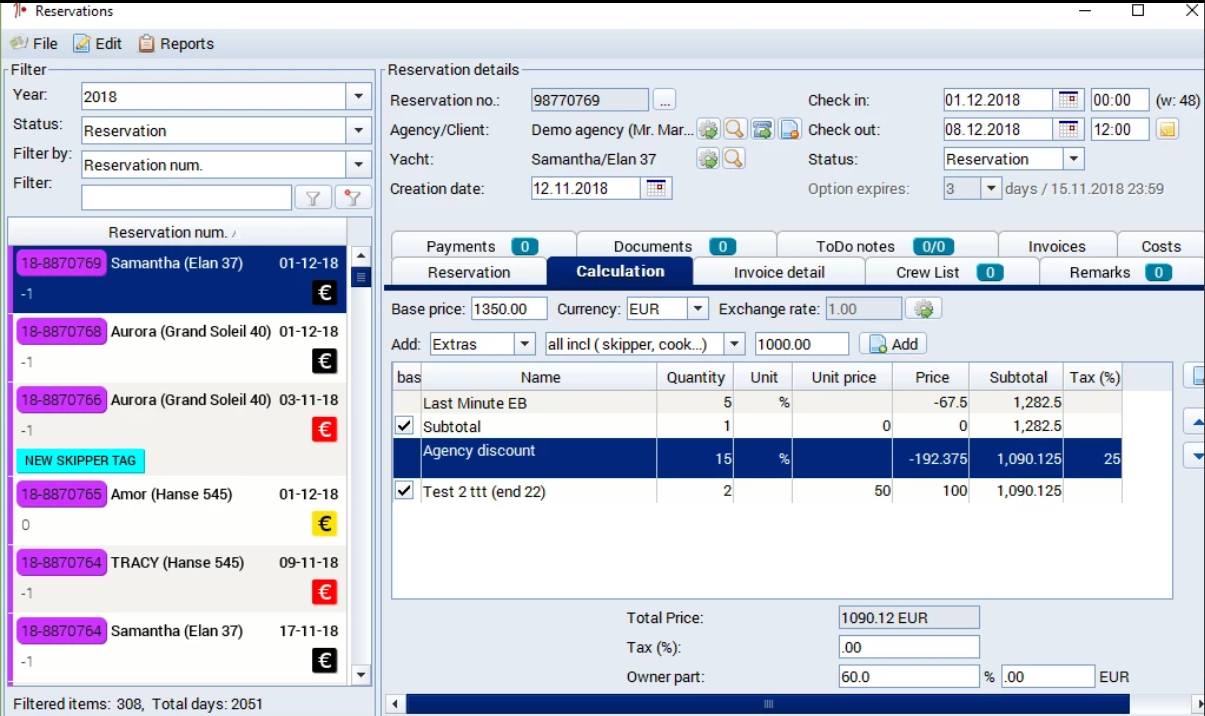 In the following calculation, we will add additional 5 % discount to clients price (additional discount from agency commission).
1282,5 x 0,05 = 64,125 EUR - is the amount of new discount that we will add in calculation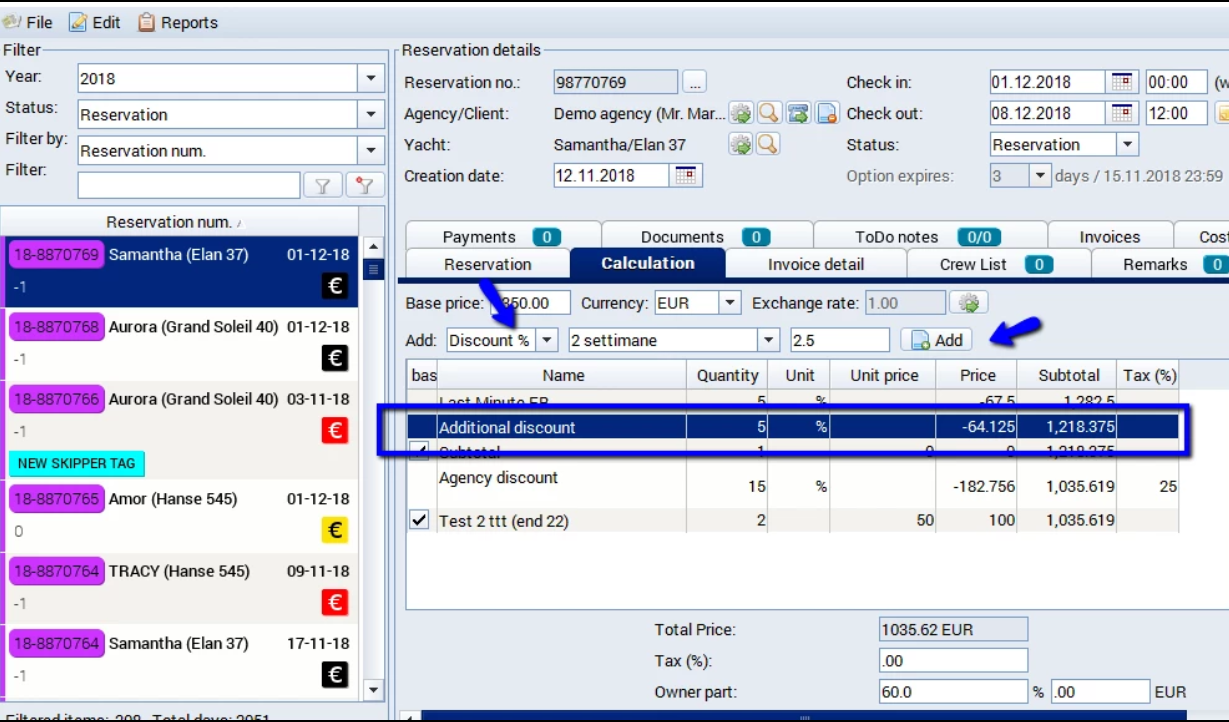 From the original agency commission ( 192,37) , amount of 64,125 needs to be deducted from the commission and new commission will be inside the calculation :
192,37 - 64,125 = 128,25 EUR