To help you be compliant with the General Data Protection Regulation, Booking Manager gives you the possibility to set up a different expiration date for the Private Data of your clients.
How to set up Private Data expiration date
To set up the expiration date for the private data in your Local Booking Manager you need to access Preferences (1.) and then click on Data privacy (2.)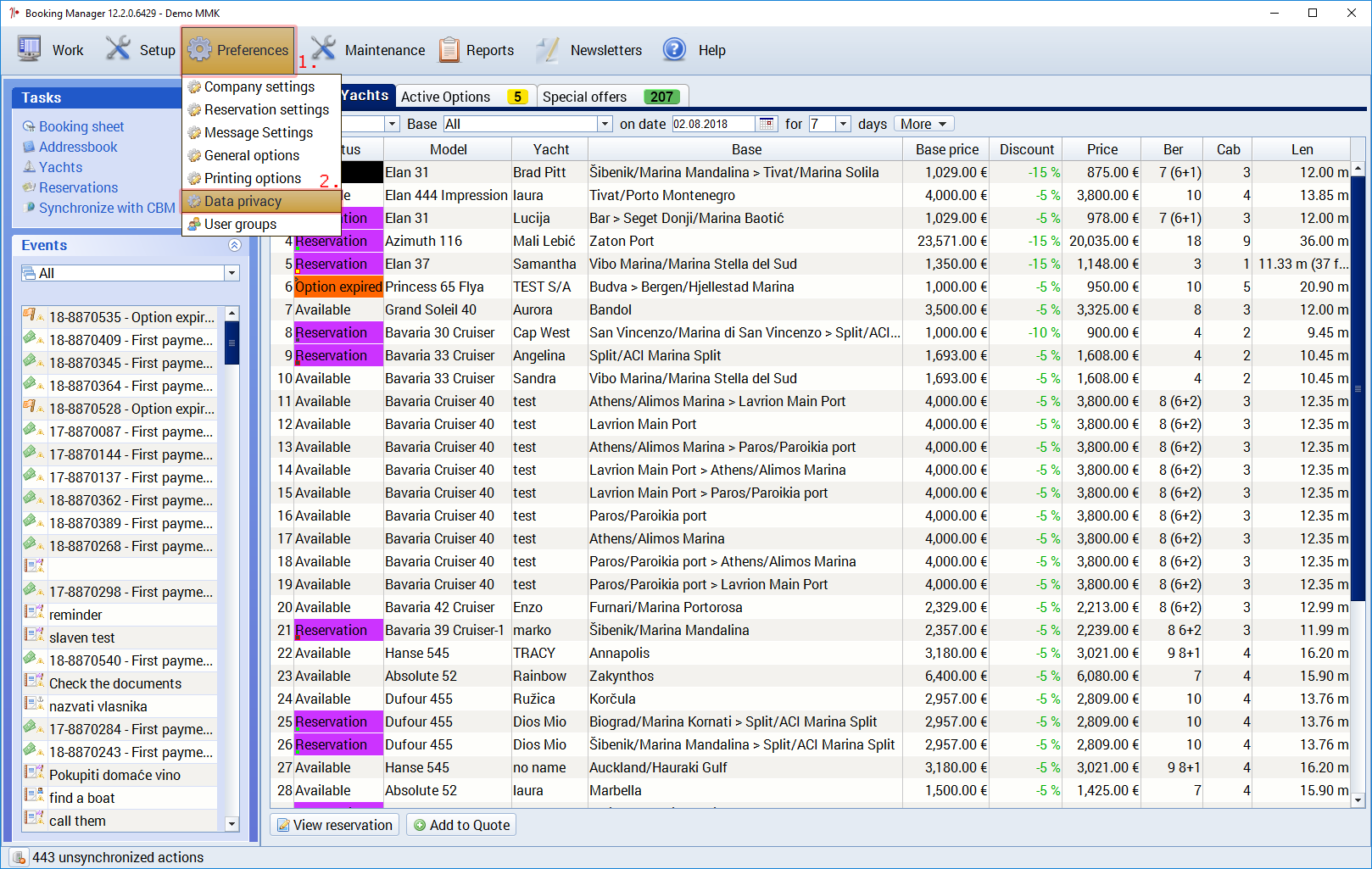 A new window will open. In this window, you can set up expiration date of the private data of the client.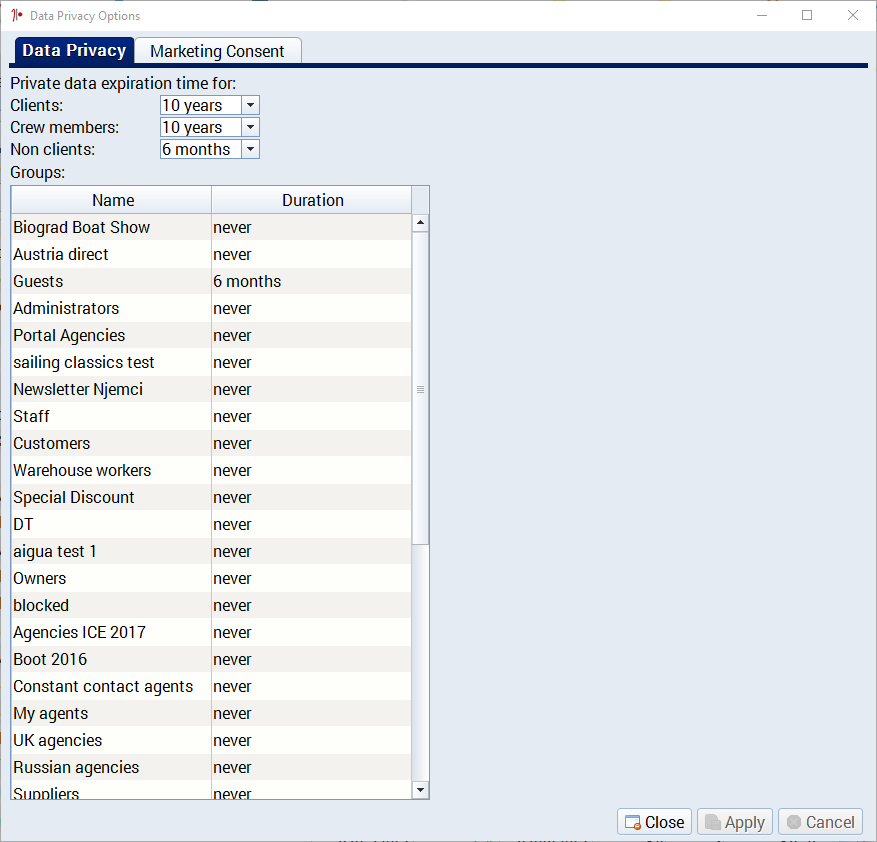 The system allows you to fix a different period for Clients, Crew members and Non clients and for all the groups set up in the user groups.
To set up the length you simply need to click on the drop-down menu, select the period (1.) and click apply (2.)