What is Multiple Payment Installment?
To stay competitive, during special market conditions such as Covid-19 restrictions, every Charter company can offer to their Clients and Agencies special payment conditions to make charter weeks more affordable.
Charter company has a possibility to easily offer Multiple Payment Installments regarding their Terms and Conditions and adjust Installments to different market needs.
How to set up Multiple Payment Installments?
Every Charter company can enter in their local Booking Manager application as many payment methods as needed and adjust every single method to different payment conditions.
This can be done through the Payment method Editor:
Select the Setup tab from the main menu
Choose Payment method Editor
Enter the new payment method
Assign a name to the new payment method
Set up % per multiple installments (as many as needed)
Enter a textual description to follow entered %
Save the entry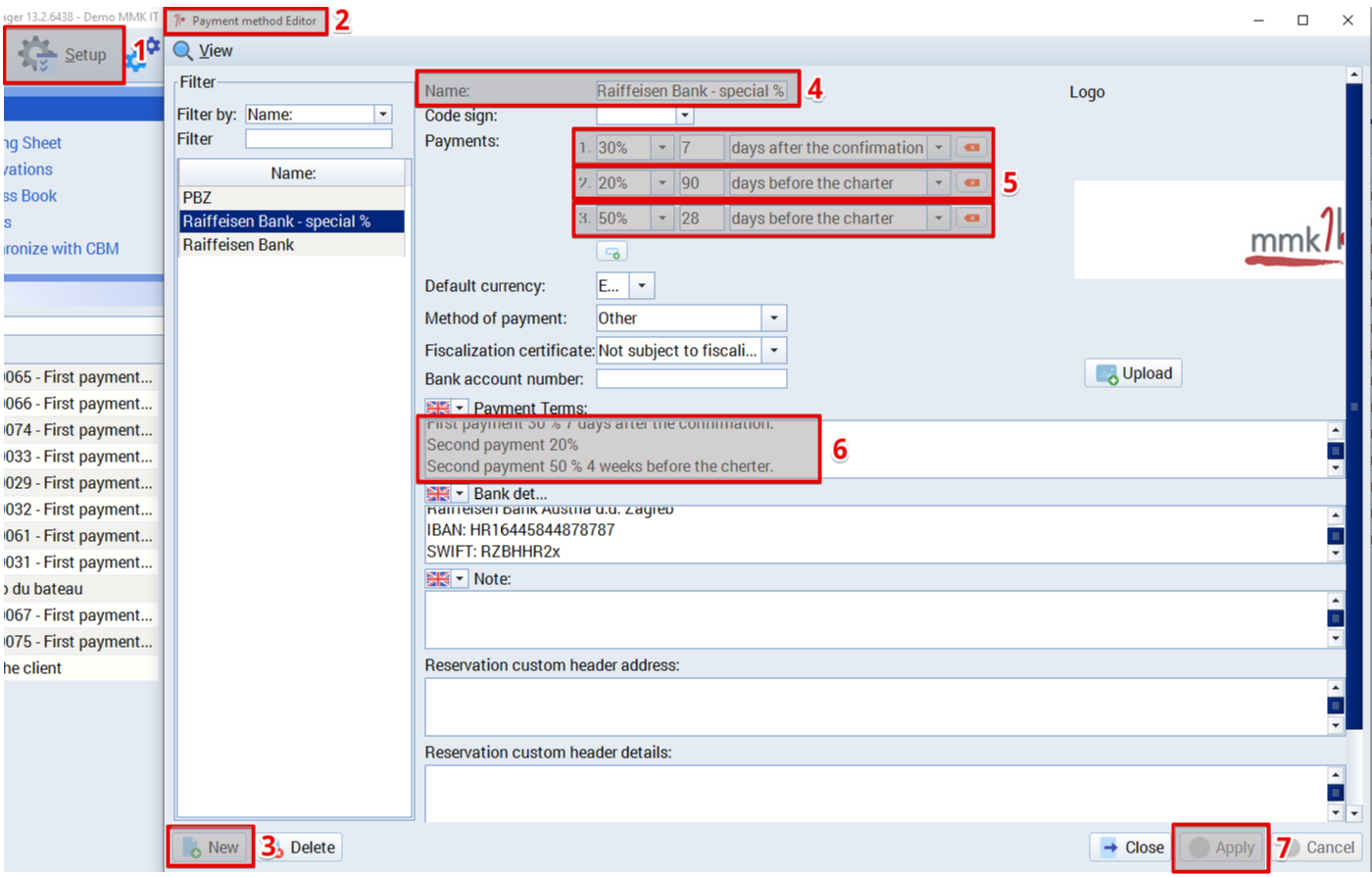 Charter company can set up payment rules regarding:
Days after the confirmation
Days before the charter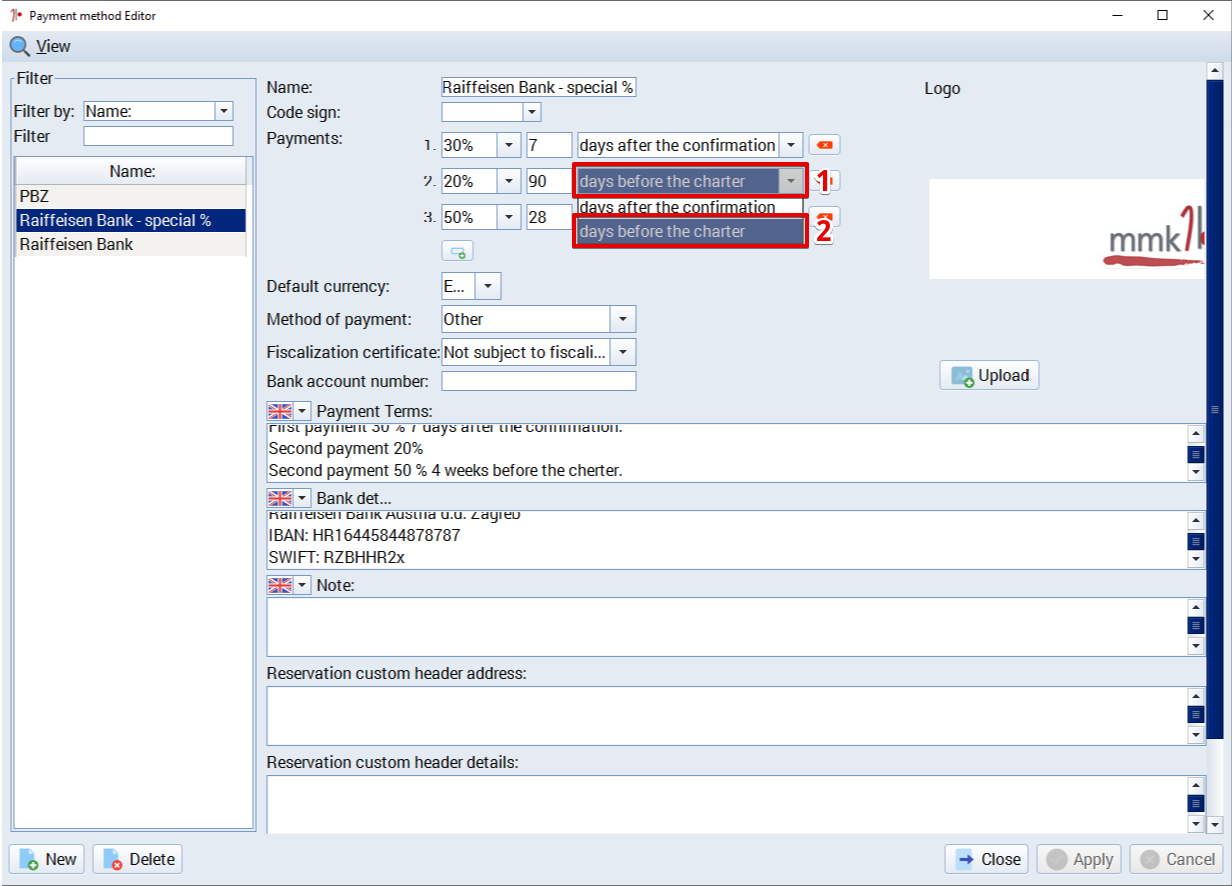 How to assign special payment conditions on a specific reservation?
In cases when Charter company has to apply specific payment rules just on one Reservation, it is possible to do so as well in the next way:
Go to Reservations
Select the reservation
Go to the Invoice detail tab
Set up multiple installments
Add as many installments as needed
Adjust textual part of the new terms of payment
Save the changes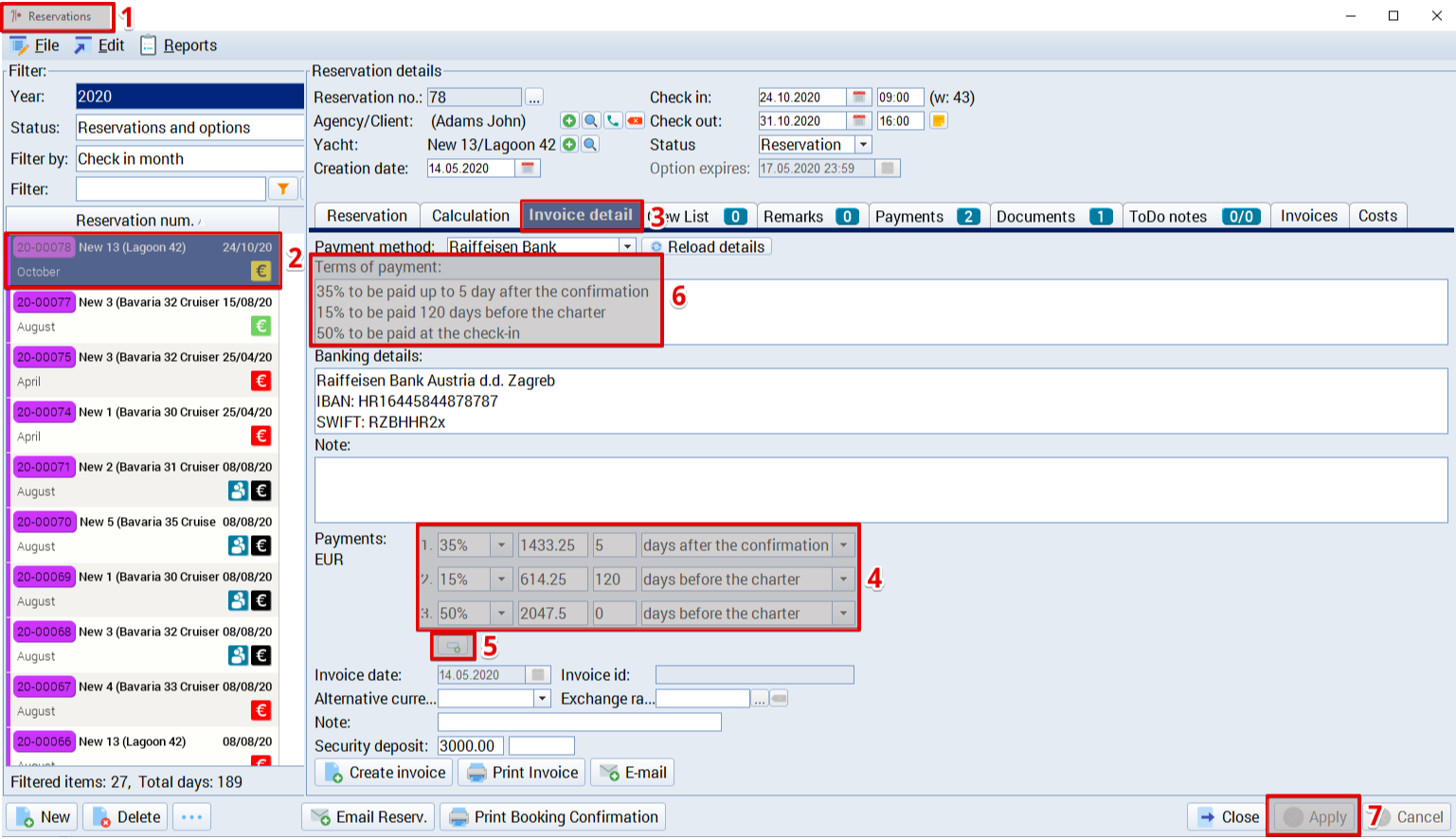 The system keeps track of the total amount of the installments
The intelligent Booking Manager system keeps track of the total amount of the installments and keeps Charter operators safe. In case the Charter company will enter less % than 100% system will fill in predefined installments automatically in order to close the amount of 100% and will not allow going under total of 100% of agreed charter amount.
How this will look like on the Booking Confirmation?