In Booking Manager you can upload and print your own personalized Skipper's Resume to suit your needs and field with codes will be automatically filled with reservation data.
After your Template with codes is ready in docx. format, store it on your computer
How to upload Skipper's Resume in Local Booking Manager
To upload template into your application, go to
Preferences- Printing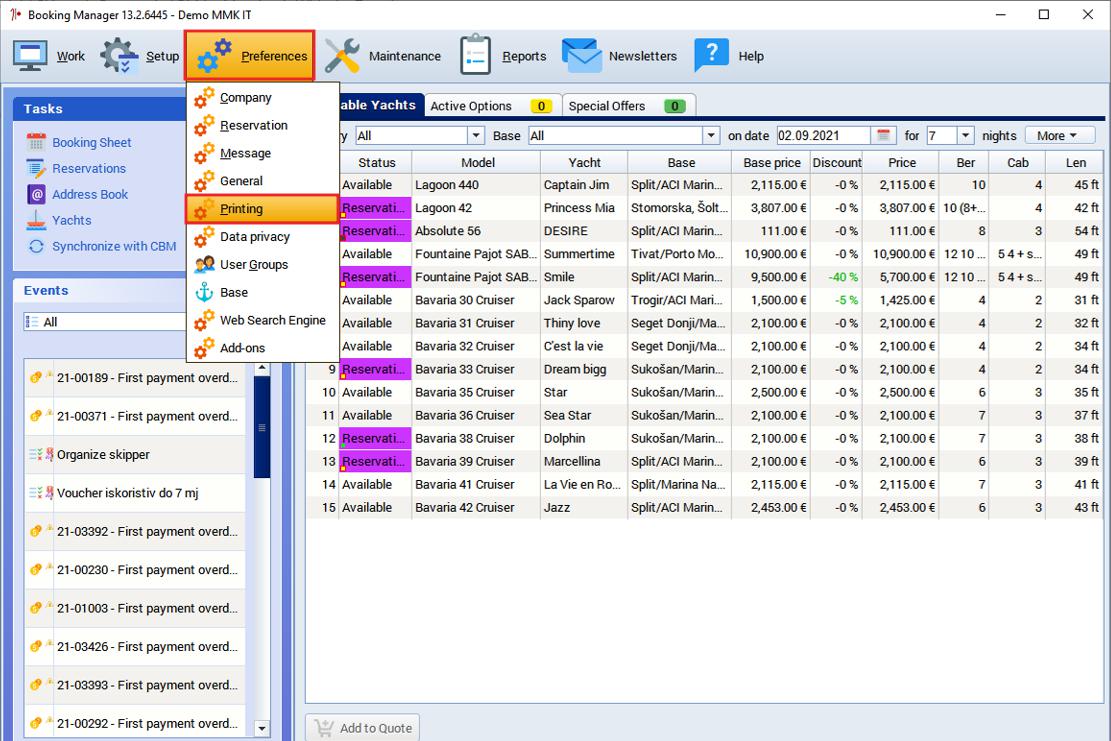 Find a tab-Custom templates
Select New
Choose a name for your Skipper's resume template
Chose green sign to add template
Select your previously stored template from your computer
Choose Open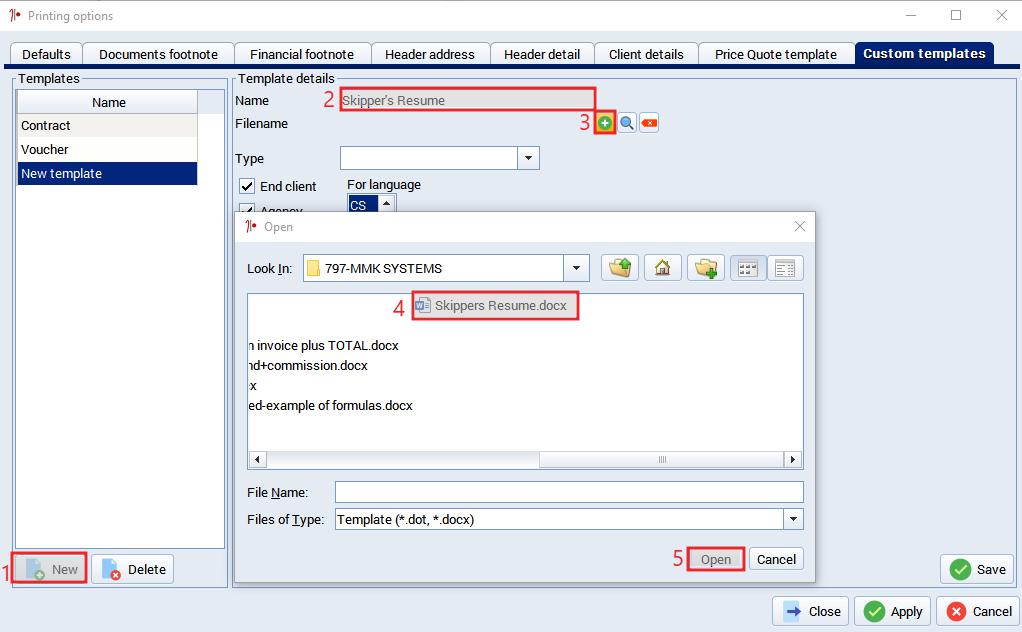 After that select template type Skipper's Resume
Choose if this Template is for End Client or Agency
Select for which language it will be sent
Choose Save to save template
Select Apply to store it in the application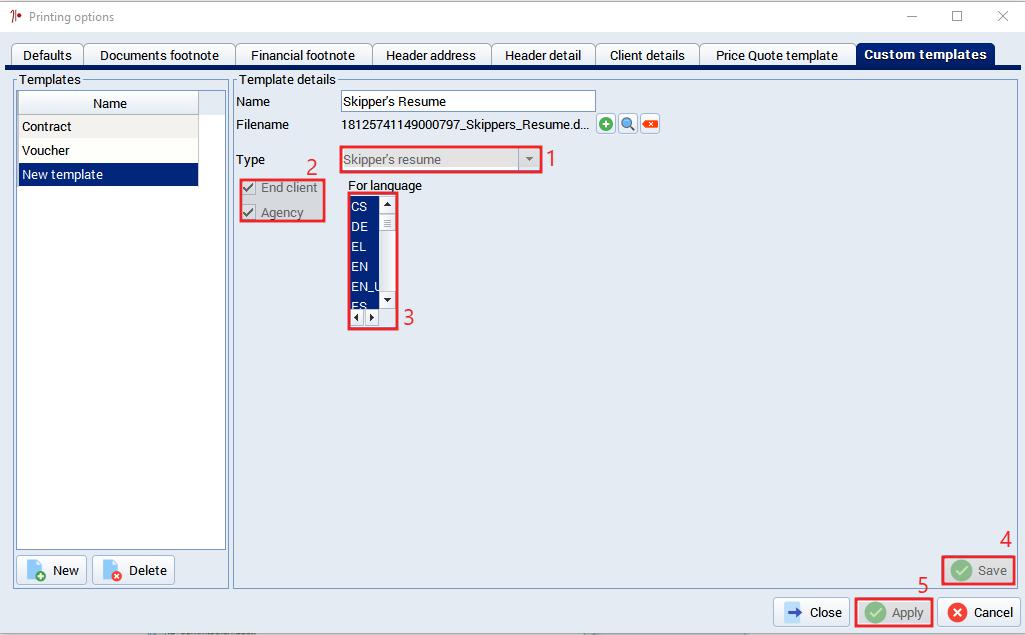 How to merge Skipper's Resume with the Reservation
When you want to merge template with you reservation, go to
Work>Reservations
Find a reservation
Go to tab Documents
Click on New
Skipper's resume will appear, click on it. If you don't have it in the application, select File and upload it directly from your PC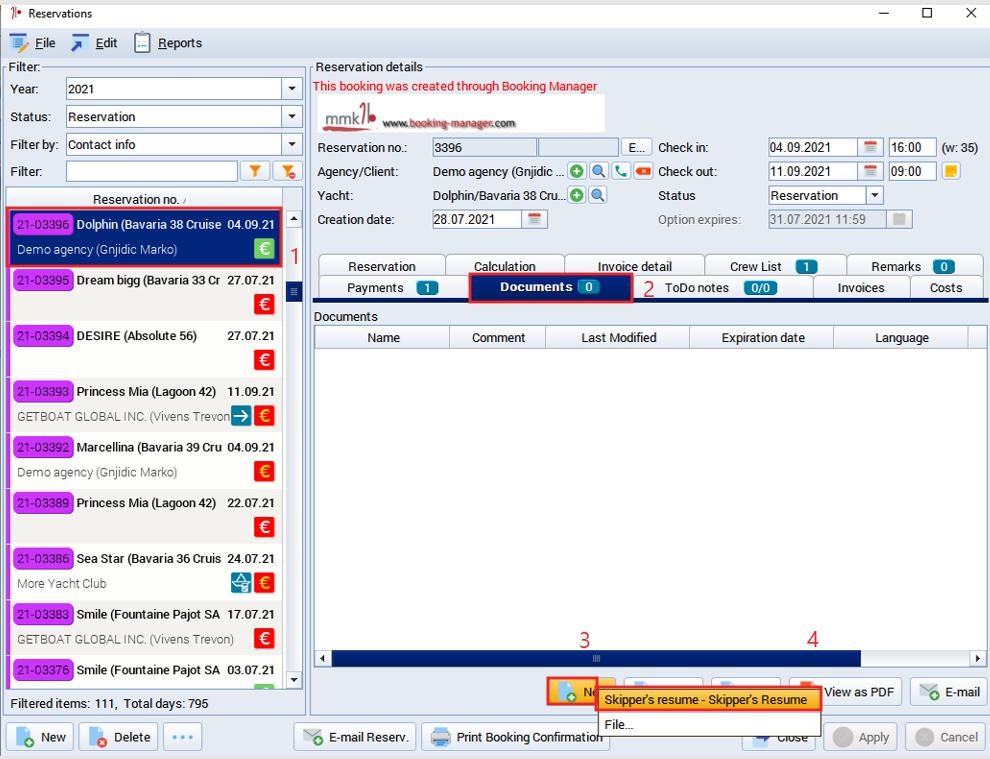 Pop up message will appear, select OK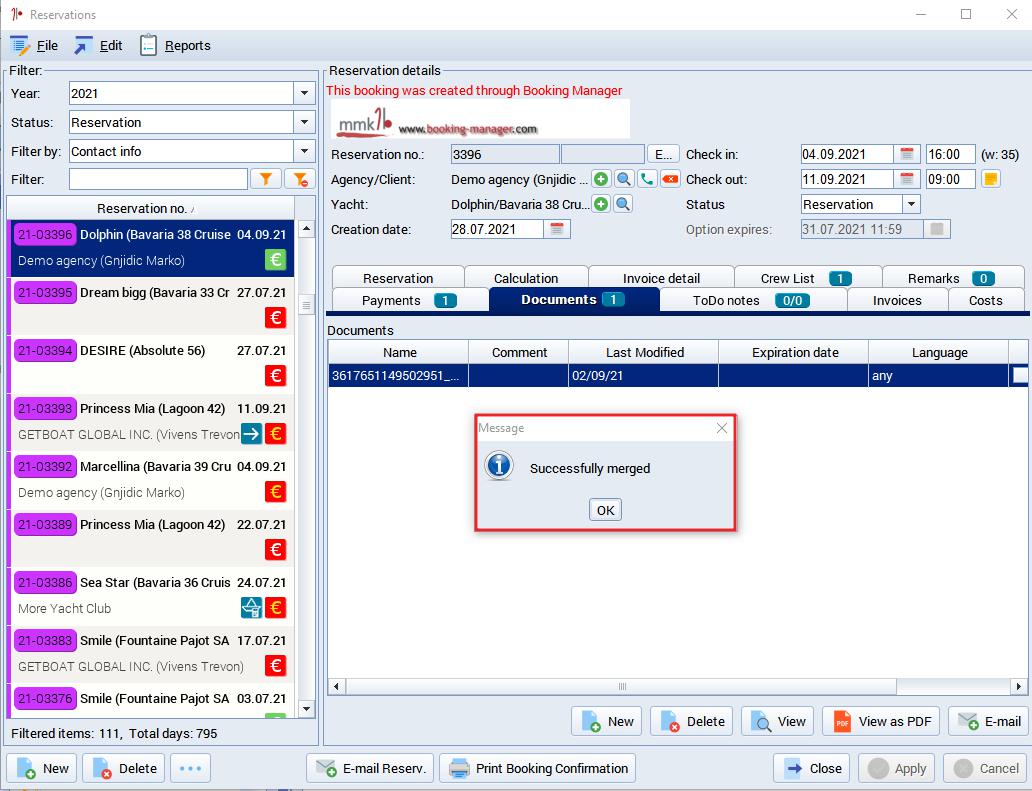 Template is added in the reservation
Select View if you want to see it in Word format
Select View as PDF if you want to see it in PDF format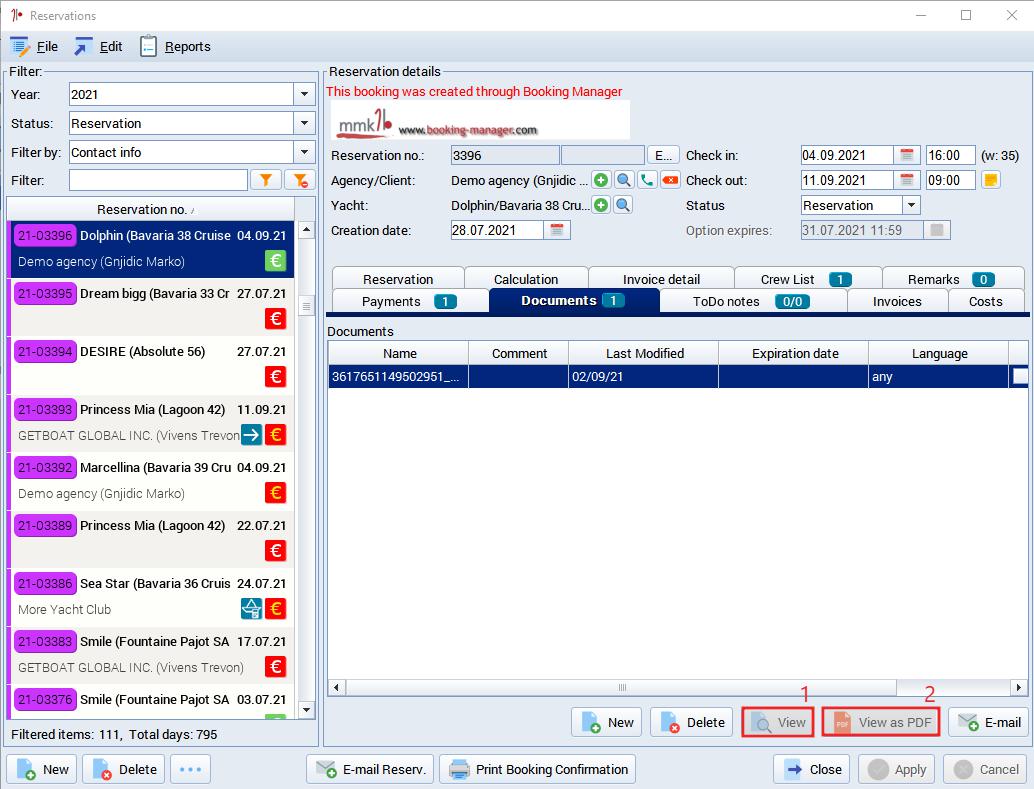 This is example of Merged Template in the system.