When your receive an inquiry about a reservation, with Booking Manager you can easily check whether the person making the inquiry already was your guest in previous years and what happened on previous reservations.
1. Finding the Guest
Go to Work > Addressbook and set your filter.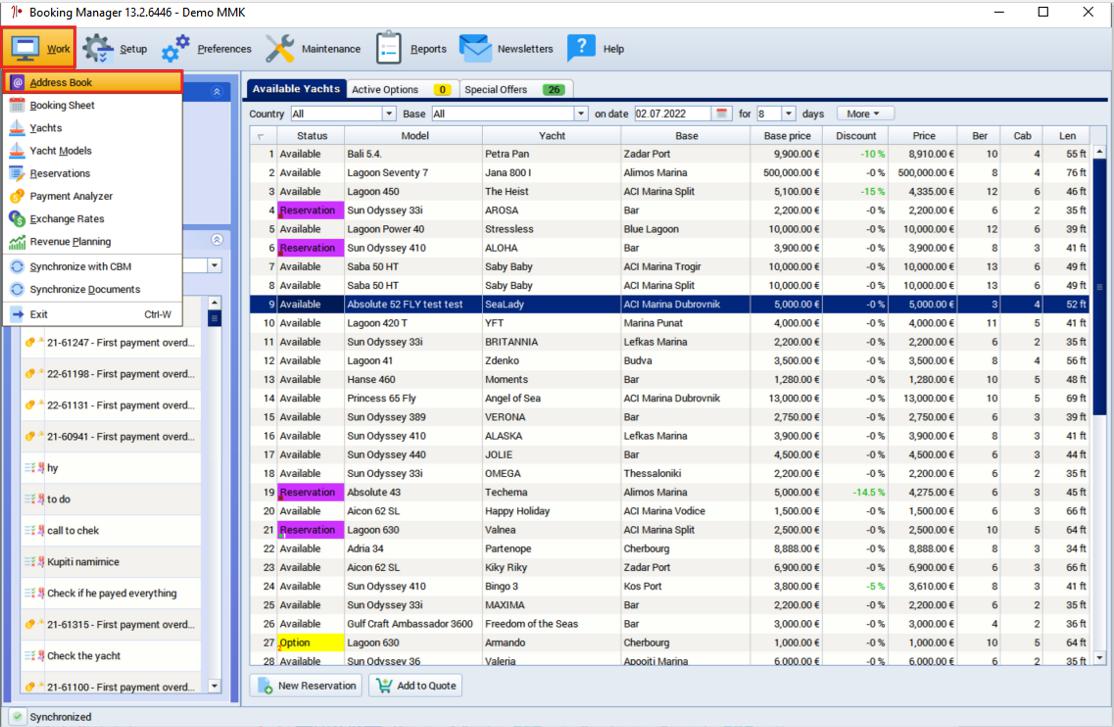 You can set the group in Groups if you have your contacts organized or leave it on All.
Next, set Filter by on Contact info or Surname
Start typing in the Filter field
When you find the contact, click on it to select it
Click on View Trips button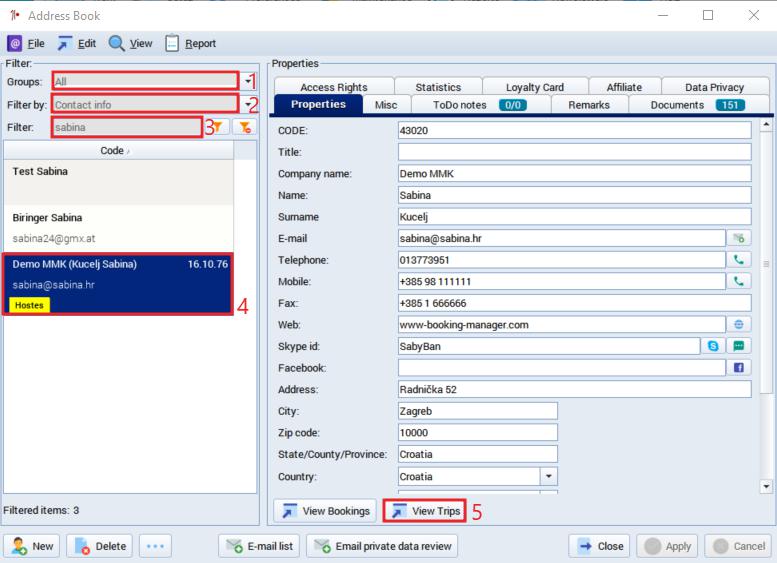 Checking the Reservations
When you click on the View Trips button,
A new window will open with all Reservations on which selected Contact was listed
This guest can be on Crew List
Or entered as a guest on the Reservation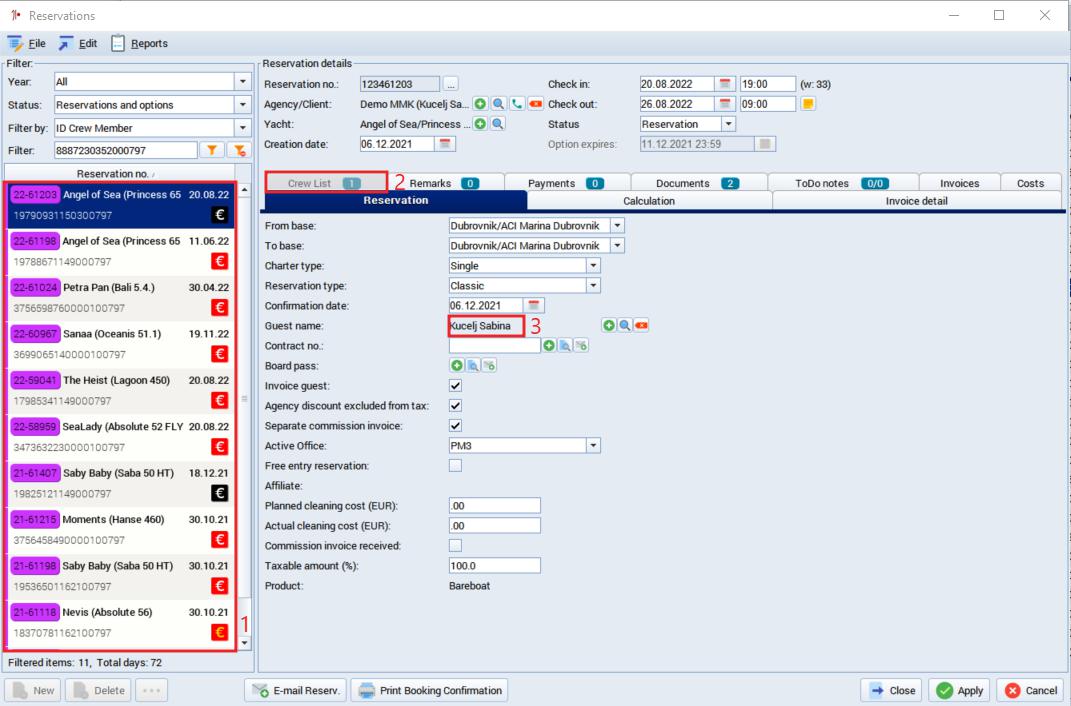 Now you can check the Reservations and see on what boats the guest sailed, check the Remarks and so on.
This may help you a great deal in deciding on what you want to offer the client in the future.

You can Send him a Birthday card for example, or send him Newsletter about your new offers