When you add a new boat in a way described in Adding a new boat to the fleet, you can also add/change images that are added to it.
1. Finding your boat
To find your boat you will need to go to Work (1.) > Yachts (2.)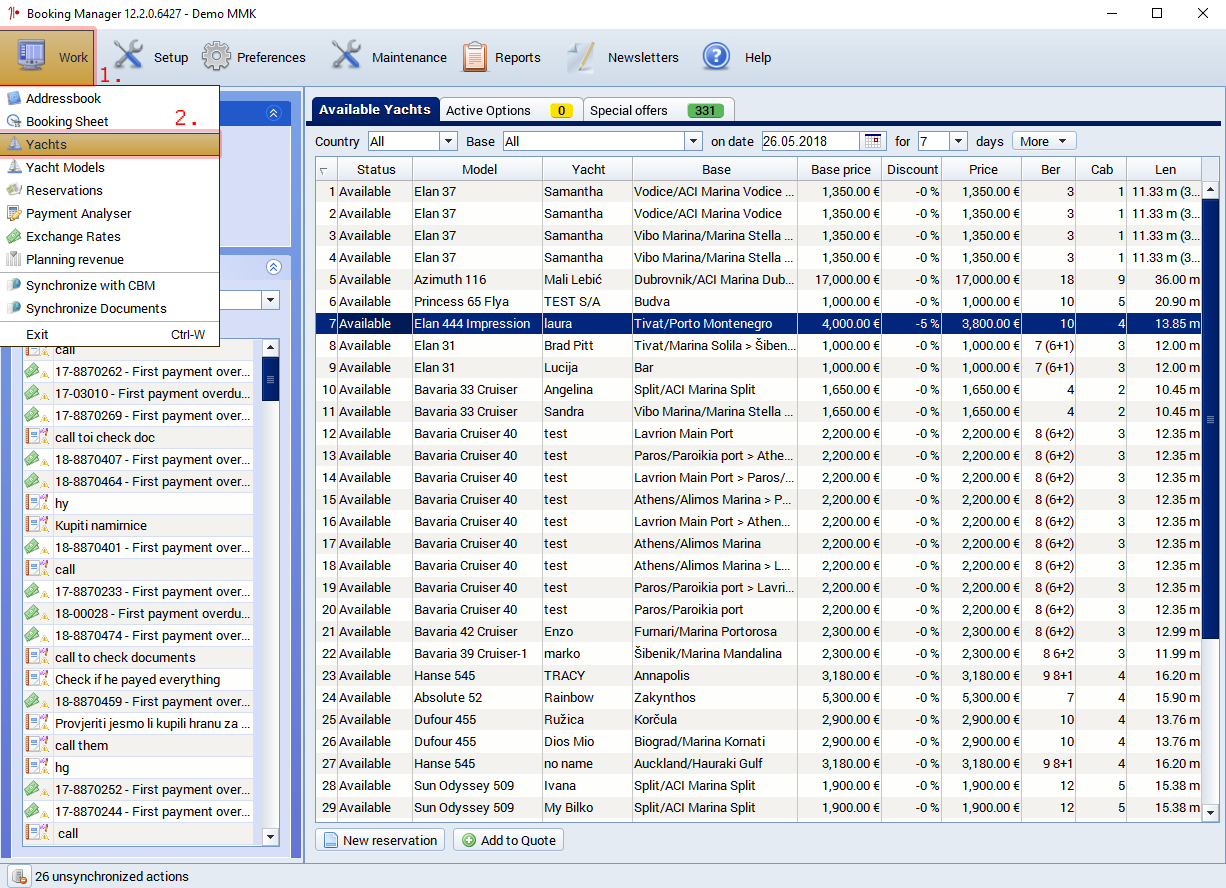 2. Select a boat
Select a boat from the list (1.) and click on Images (2.) tab.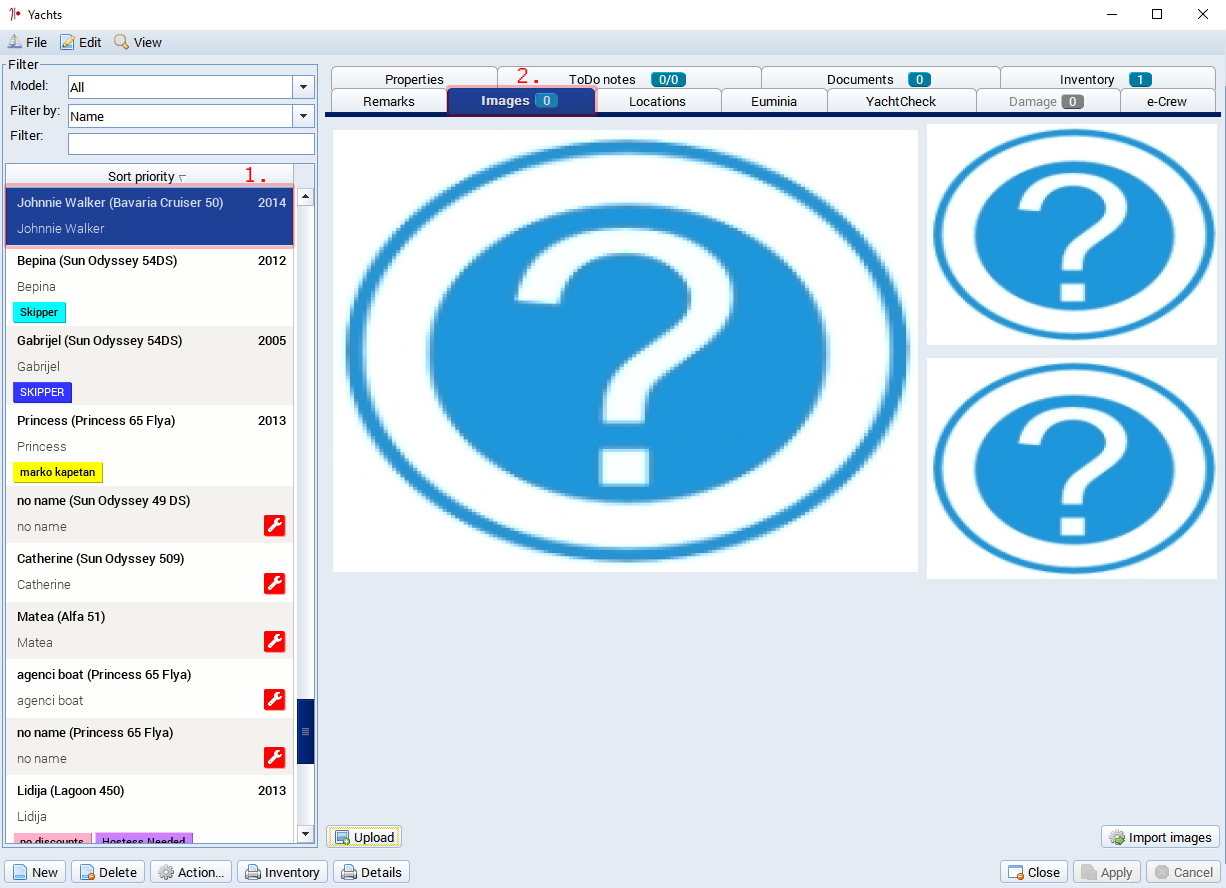 3. Adding images
Next, click on Upload (1.) button and click on the image in a small popup you want to upload, Picture (Main image) (2.), Interior (3.) or Plan (layout) (4.).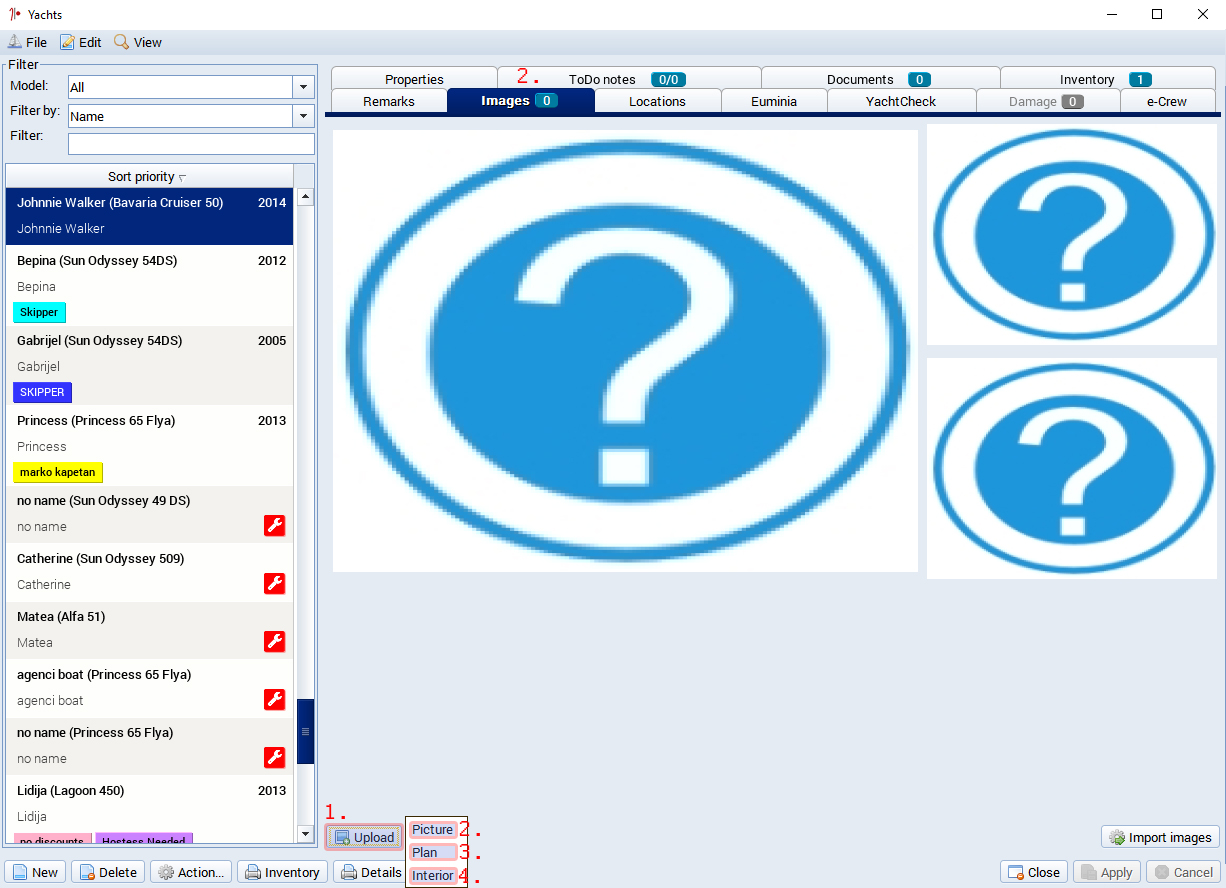 In Open window (1.), find the location (2.) of your image, click on it (3.) and click open (4.)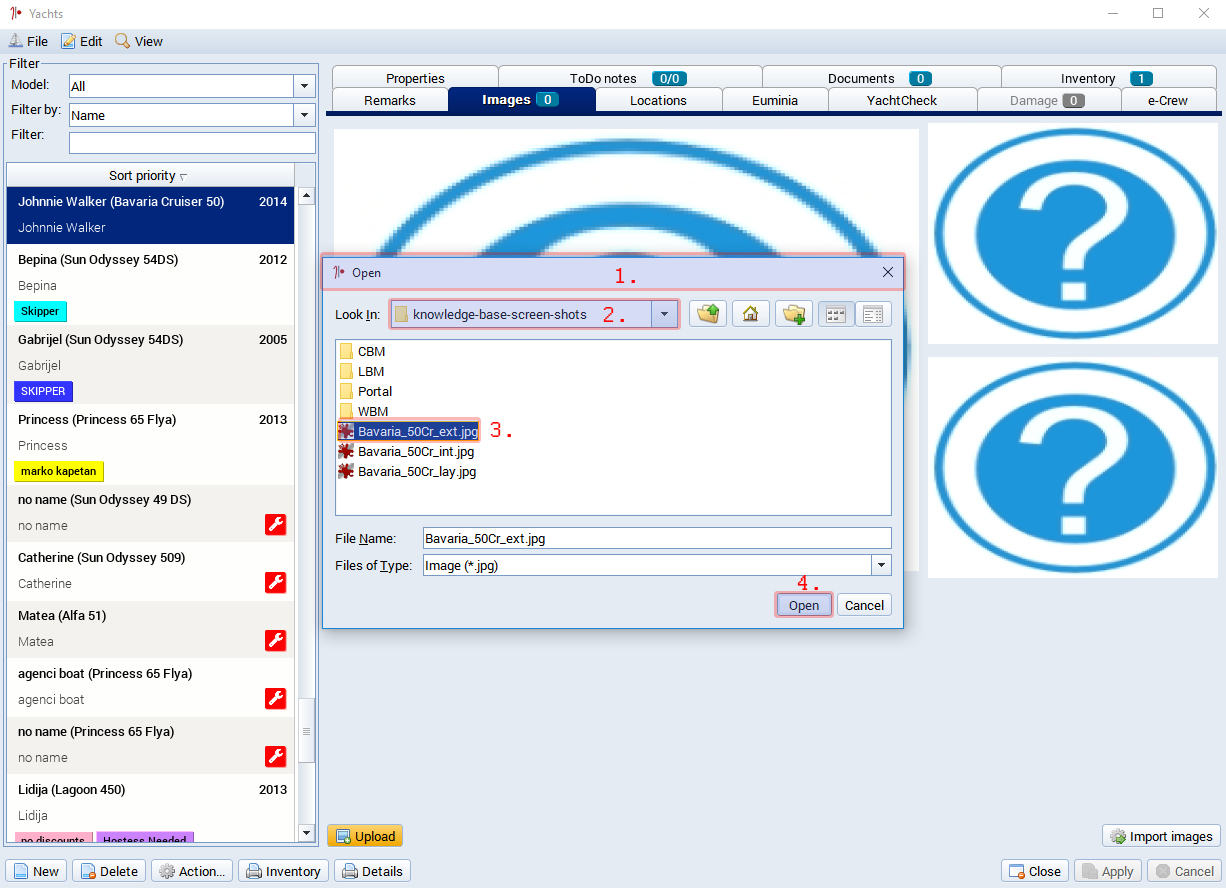 Continue to Upload the other 2 images until all are added.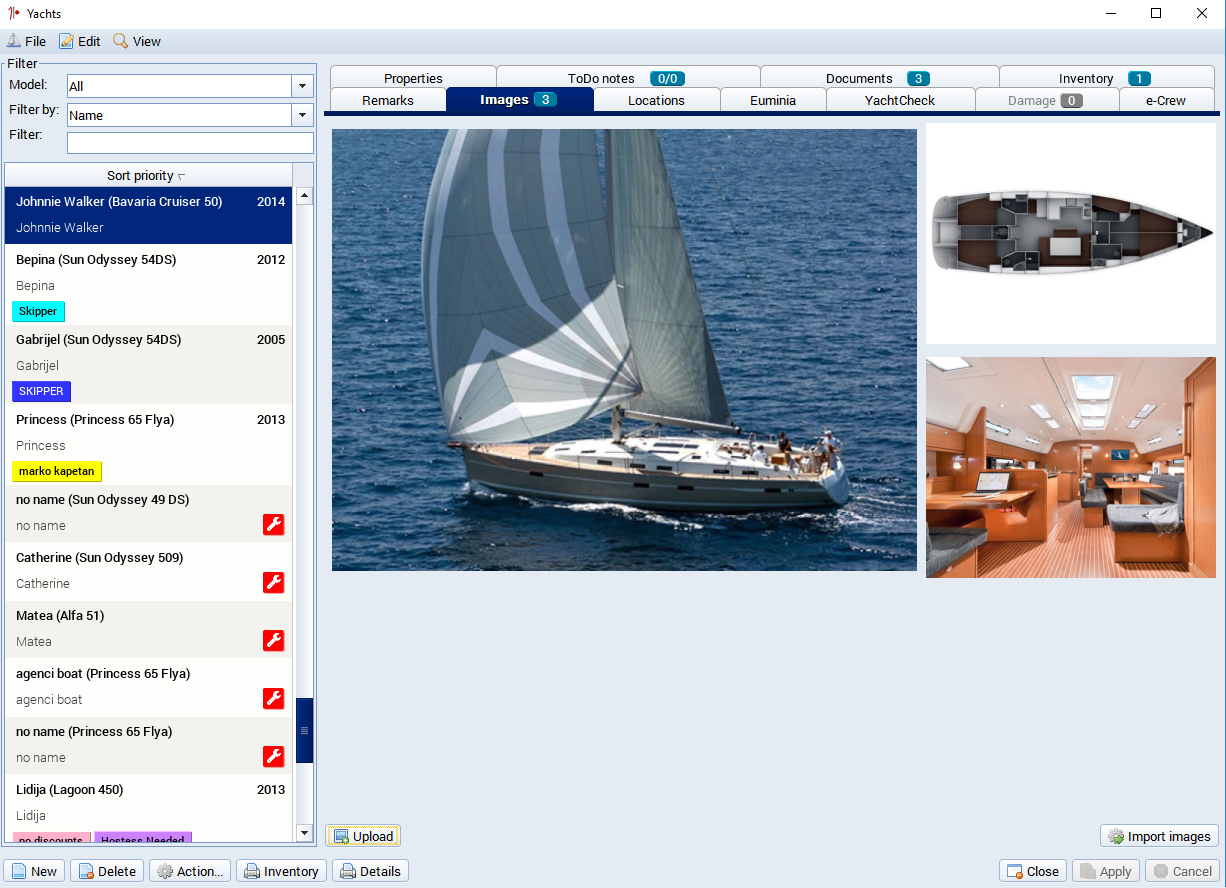 4. Uploading additional images
Once you added the main 3 images you can add ones by going to the Documents tab (1.) and pressing the New (2.) button. You can add one image at a time.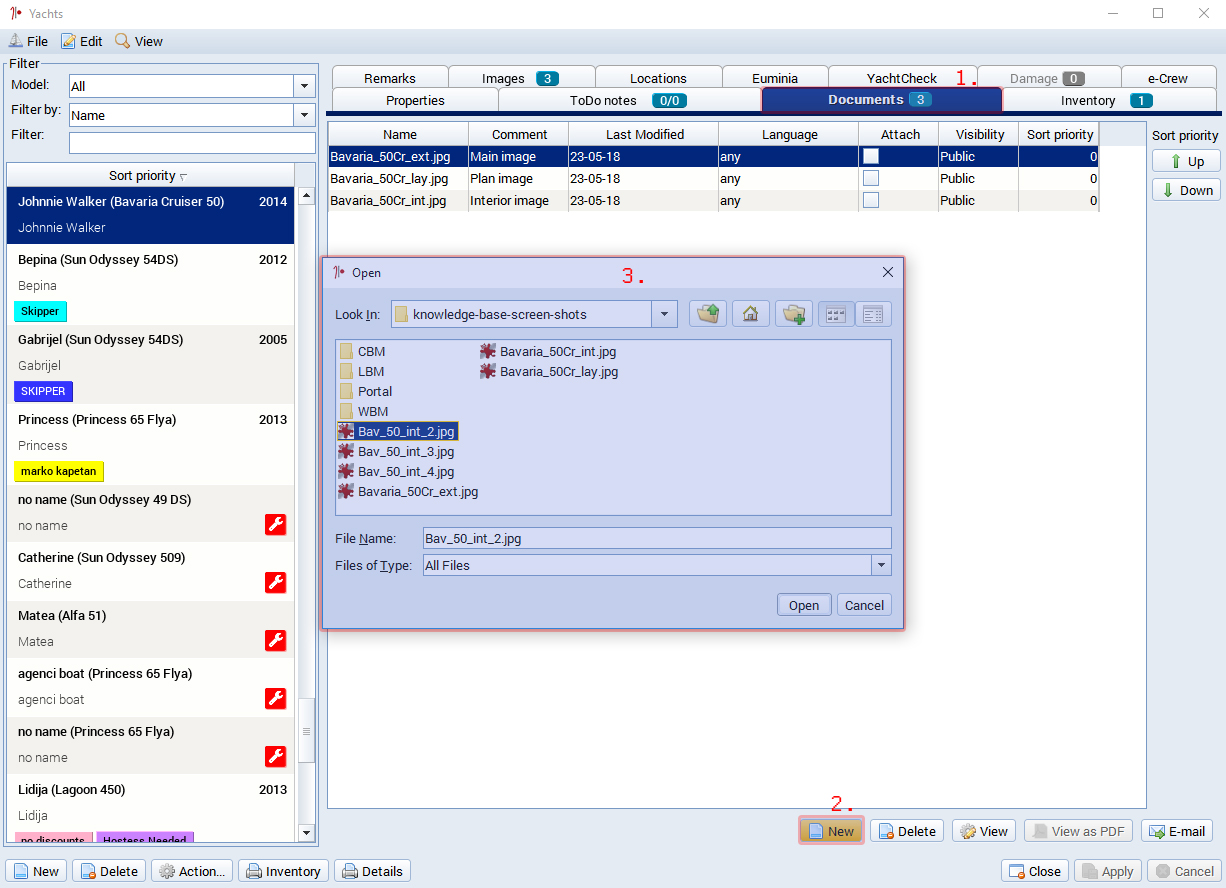 Once all images are added, the ones you added to Documents have their Visibility set to private (1.). In order for them to become visible online, you will have to click on Private and change it to Public (2.) for each added image.
If you select Attach, it will be attached to e-mails
NOTE: 3 images added under Images are always Public and can not change Visibility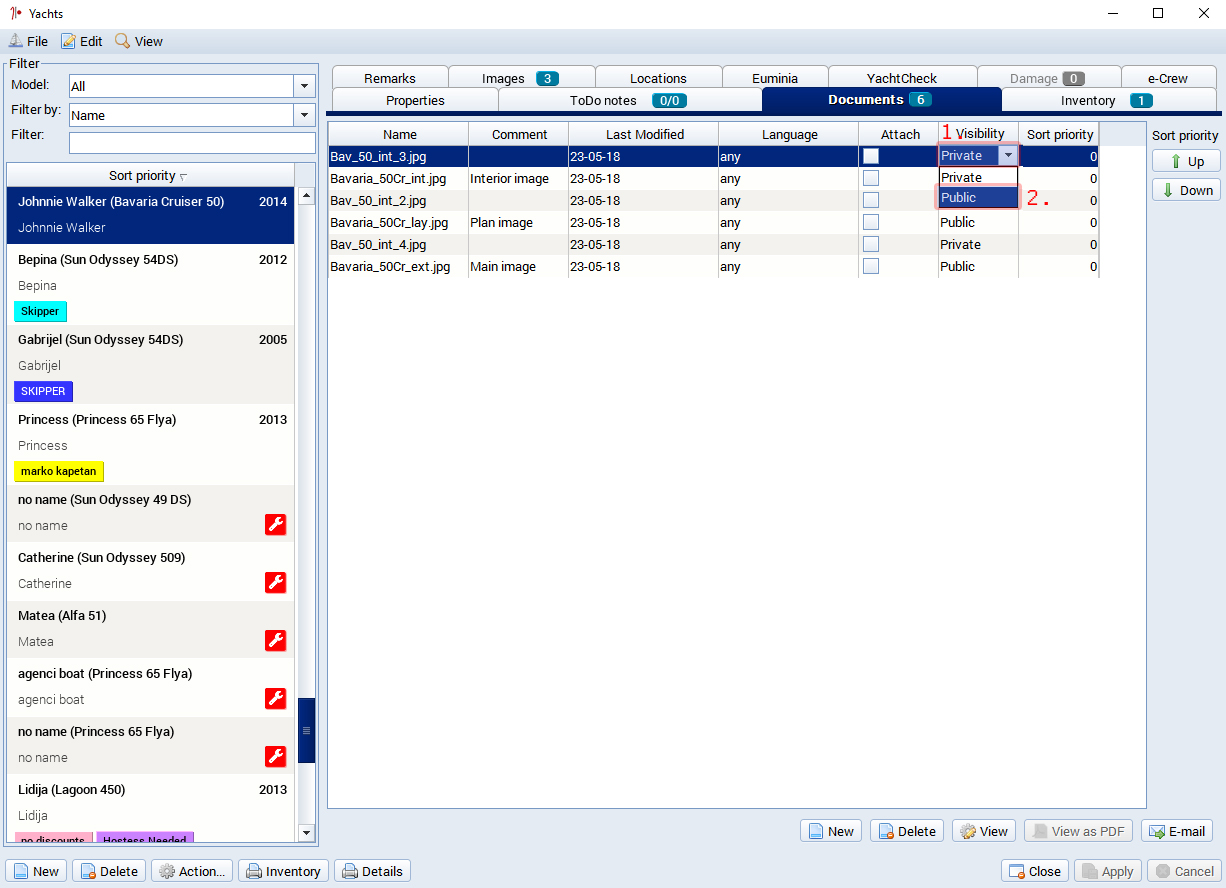 5. Uploading the new images
Now all you have to do is go to Work (1.) and click on Synchronize documents (2.)
IMPORTANT NOTE: Synchronizing with CBM will not synchronize the images.