Sometimes when searching for boats in the system, you need to find a boat in a certain base, but you are also interested if there are other similar offers on nearby bases.
Before you had to manually add those bases in your search on the left side to extend it. With it's new 5 Km Radar feature, Booking Manager will offer you all available boats in any base within that radius of the requested base.
How does it work?
Let's say for example that you want to find a four-cabin sailing boat in Marina Betina on Murter as in the example below, so we choose Murter, Marina Betina (1.) as our destination, select Sailing Yacht (3.) and select "4" cabins (4.). You will receive 4 available boats as a result (5.) from Marina Betina (6.) and results will include also boats from Marina Hramina (7.) because the default radius is 5km (2.).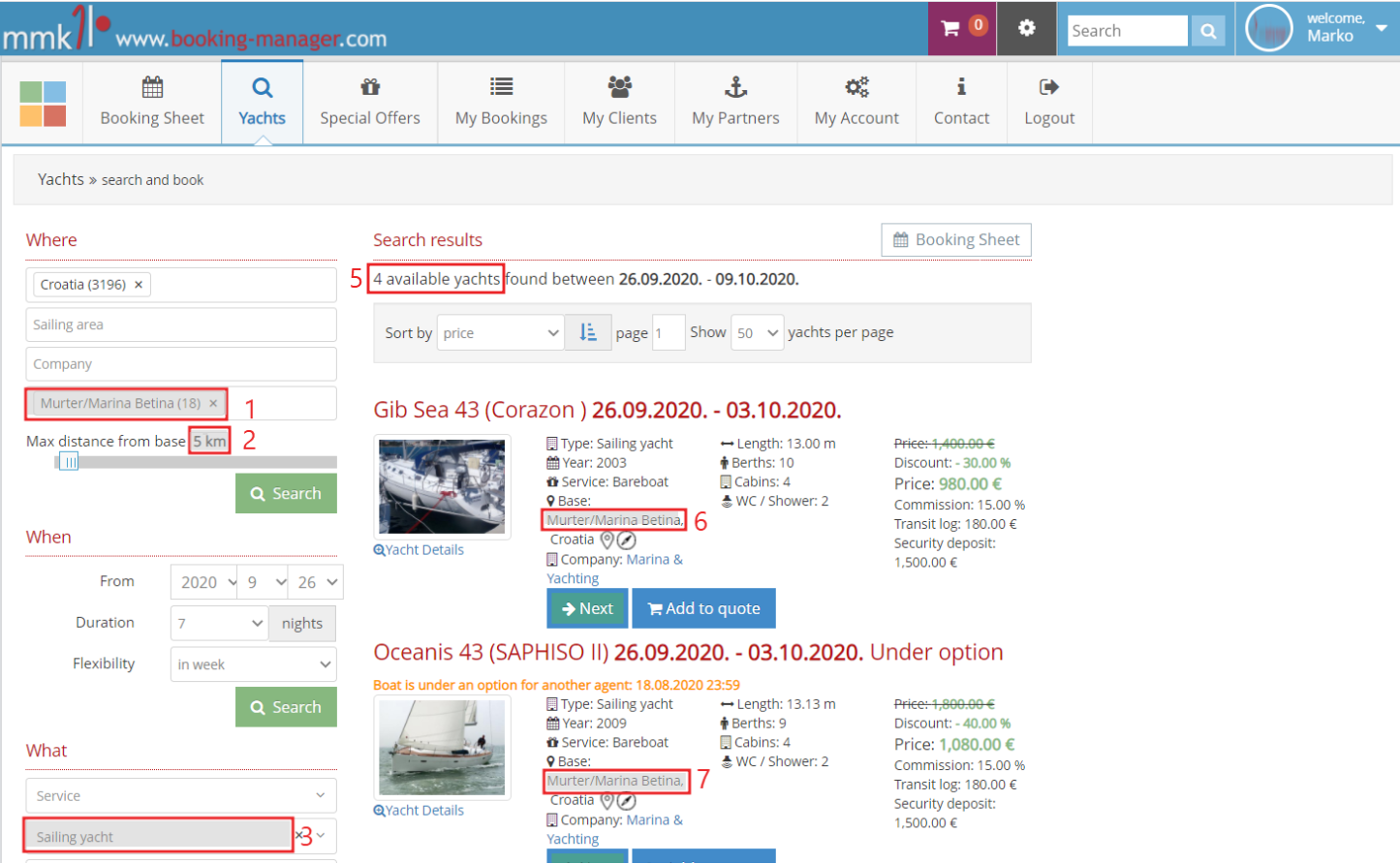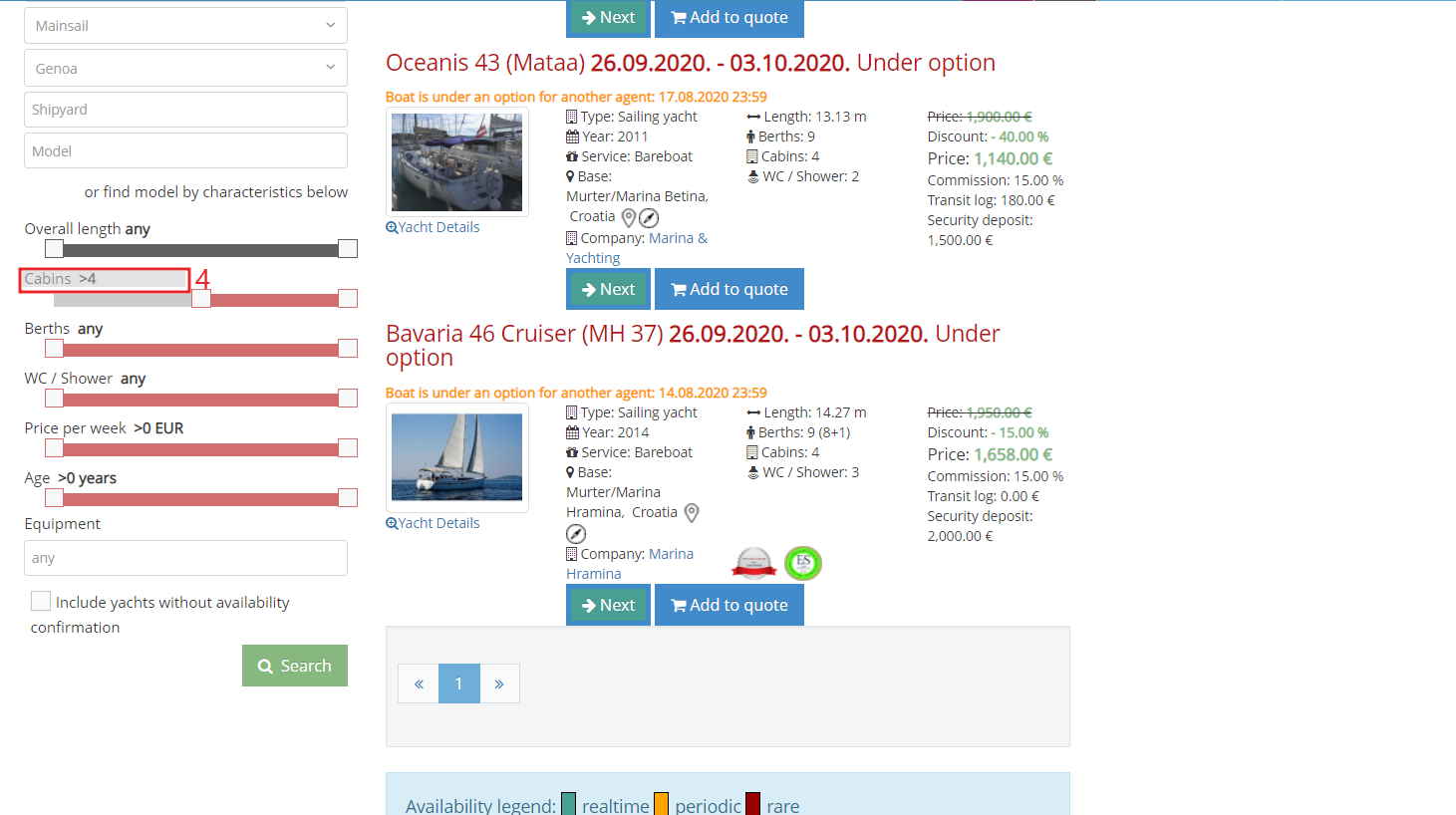 If you wish to do a broader search from the initially selected Base in Yacht Search drag the Radar slider (1.) to widen the radius to the desired distance (2.), 20 km in this example, and perform the search again.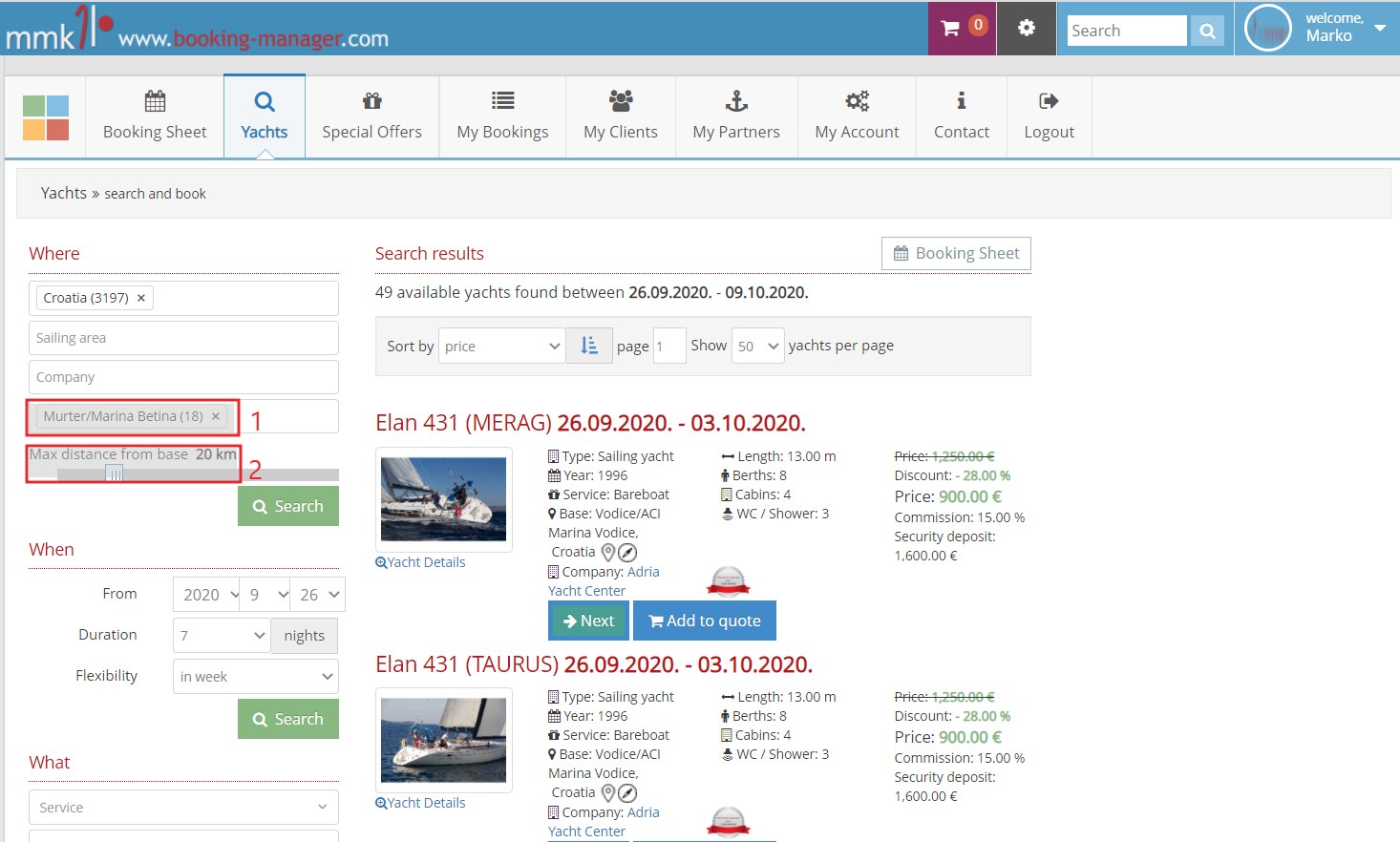 Following the search the system will show you all available boats with same characteristics from original search in the bases within the expanded radius, in our case, it is 49 boats in total (1.) from Marina Betina (2.), Marina Kornati (3.) as in the original search with additional boats from Marina Kornati (4.).