The Booking Manager portal allows you to filter results according to some particular equipment items.
This can be either to include or exclude equipment items from search results.


The Equipment selector is found at the bottom of the search engine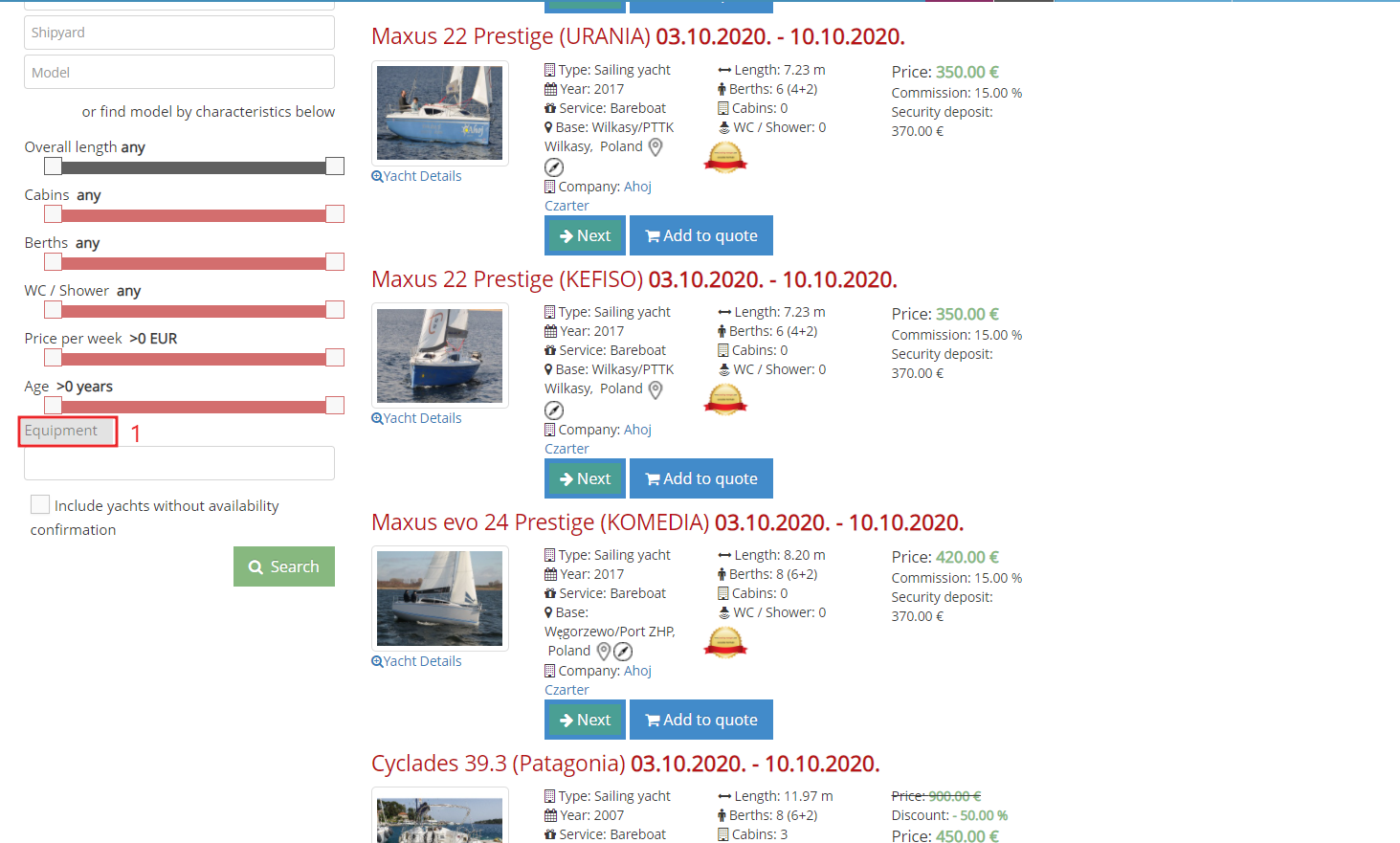 2. It works in a way that if you click once on the item, all items will show up which means that the boat has to have the selected equipment item.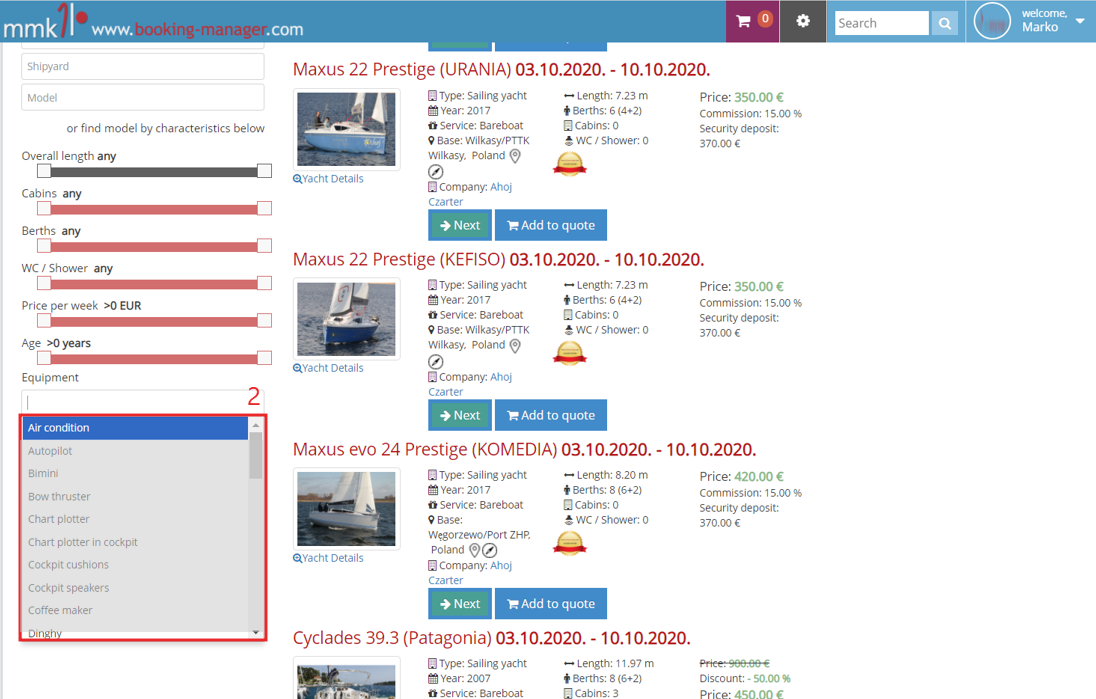 3. Choose one item from the list or more items.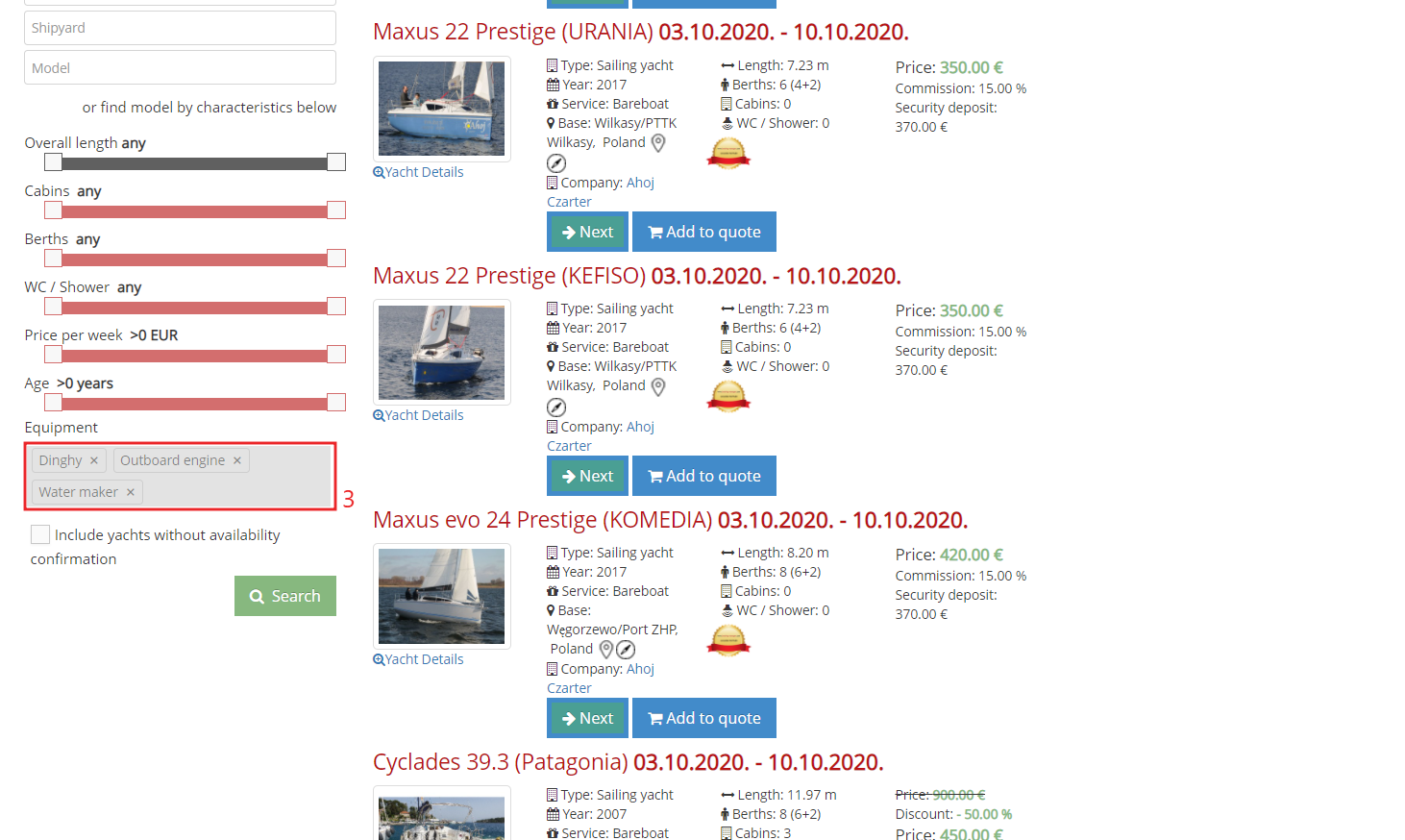 Adjust the other parameters of the search according to your desires and press Search.

The results will include boats that have (in this example) Dinghy, Outboard engine, and Watermaker which is included.