Booking Manager Portal has a Special Offers Section that shows the boats with discounts that are available for booking in the next few weeks as last-minute bookings.

To get the Last minute offer click on Special offers (1.) to get the entire offer. Then open Offer type dropdown (2.) and select Discounted weeks (3.)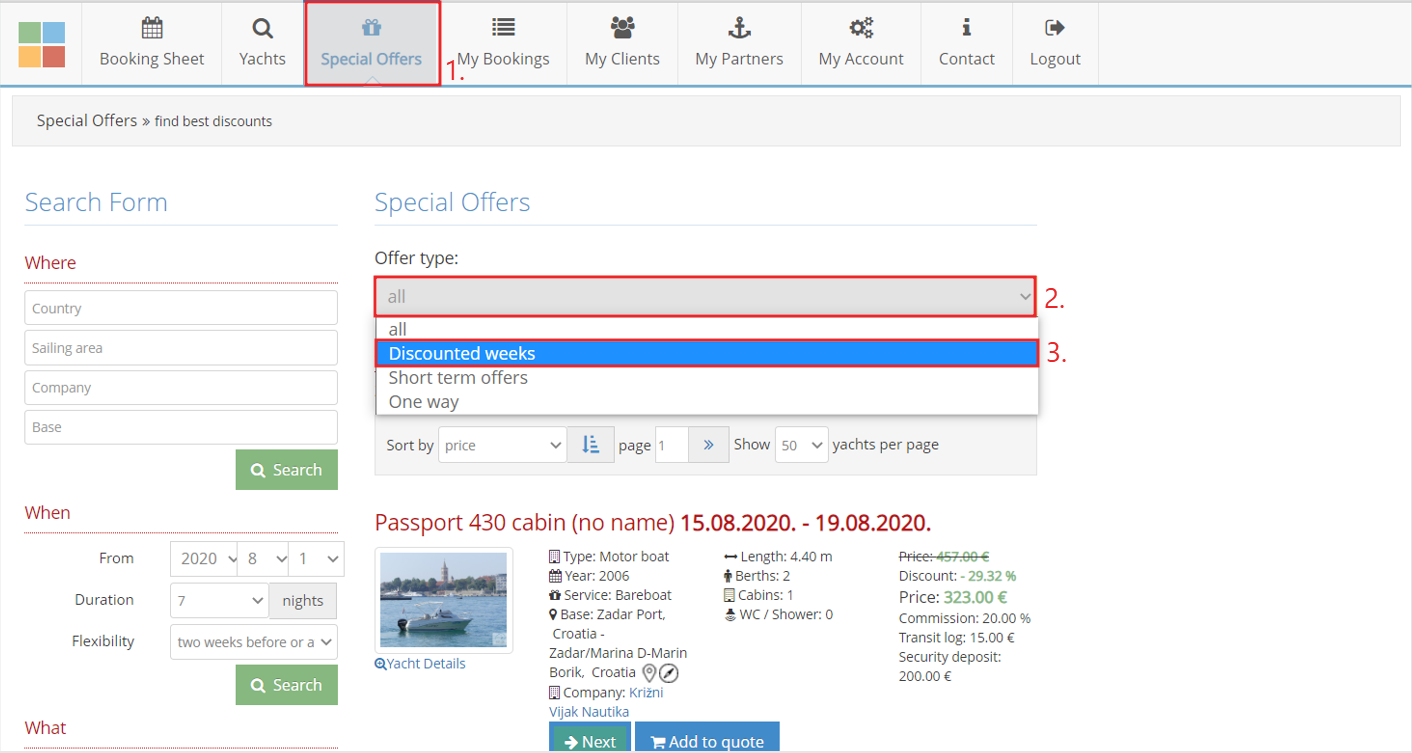 After you receive the initial results, you can use Yacht search on the left (1.) to further filter the results.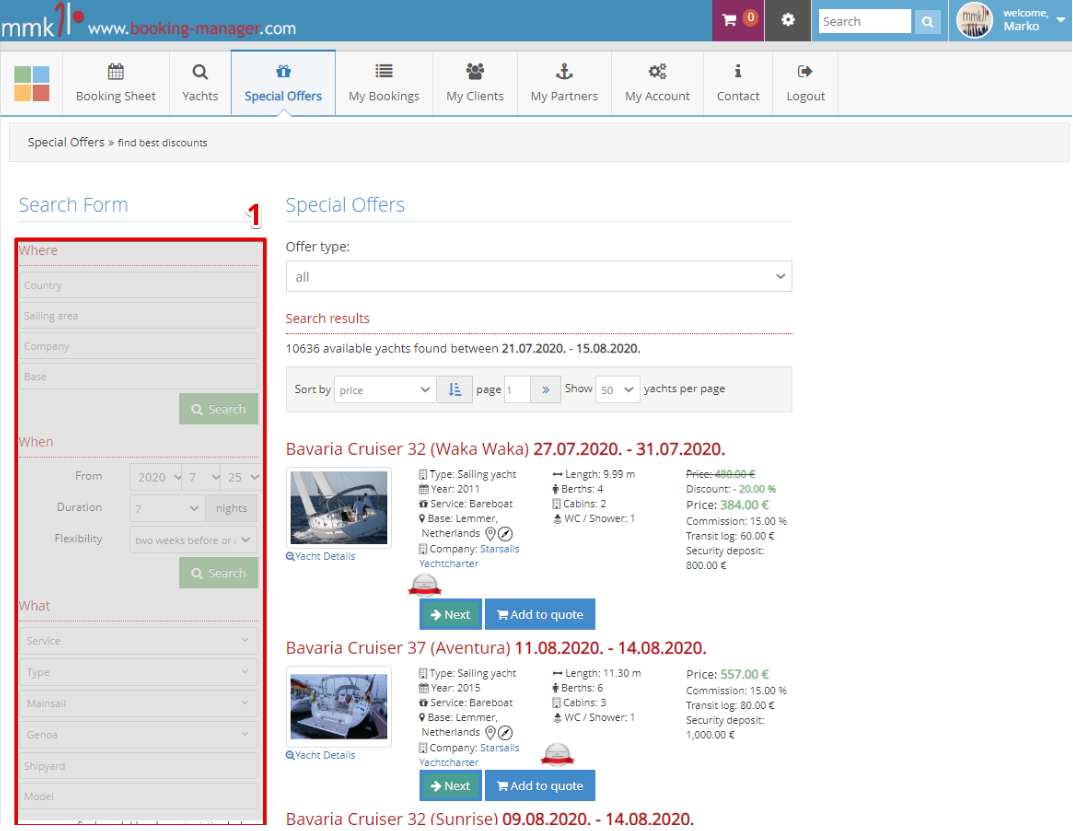 Sending the Price Quote from Last Minute
To send the price quote simply press Add to quote (1.) to place a boat in the Price Quote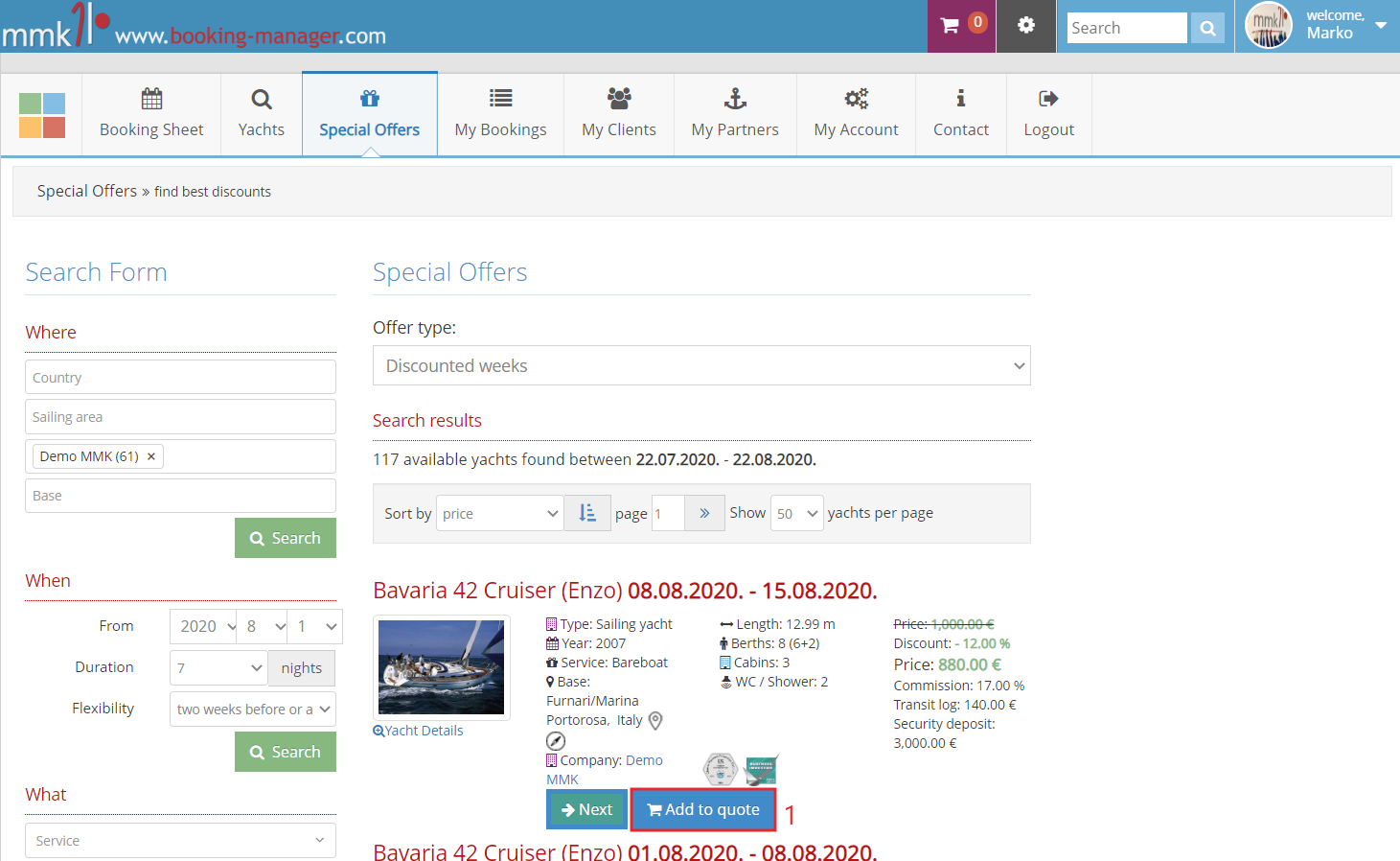 Then the boat will appear in Price Quote on the right (1.) and you will be able to modify the discount (2.) and select the language (3.) before sending (4.).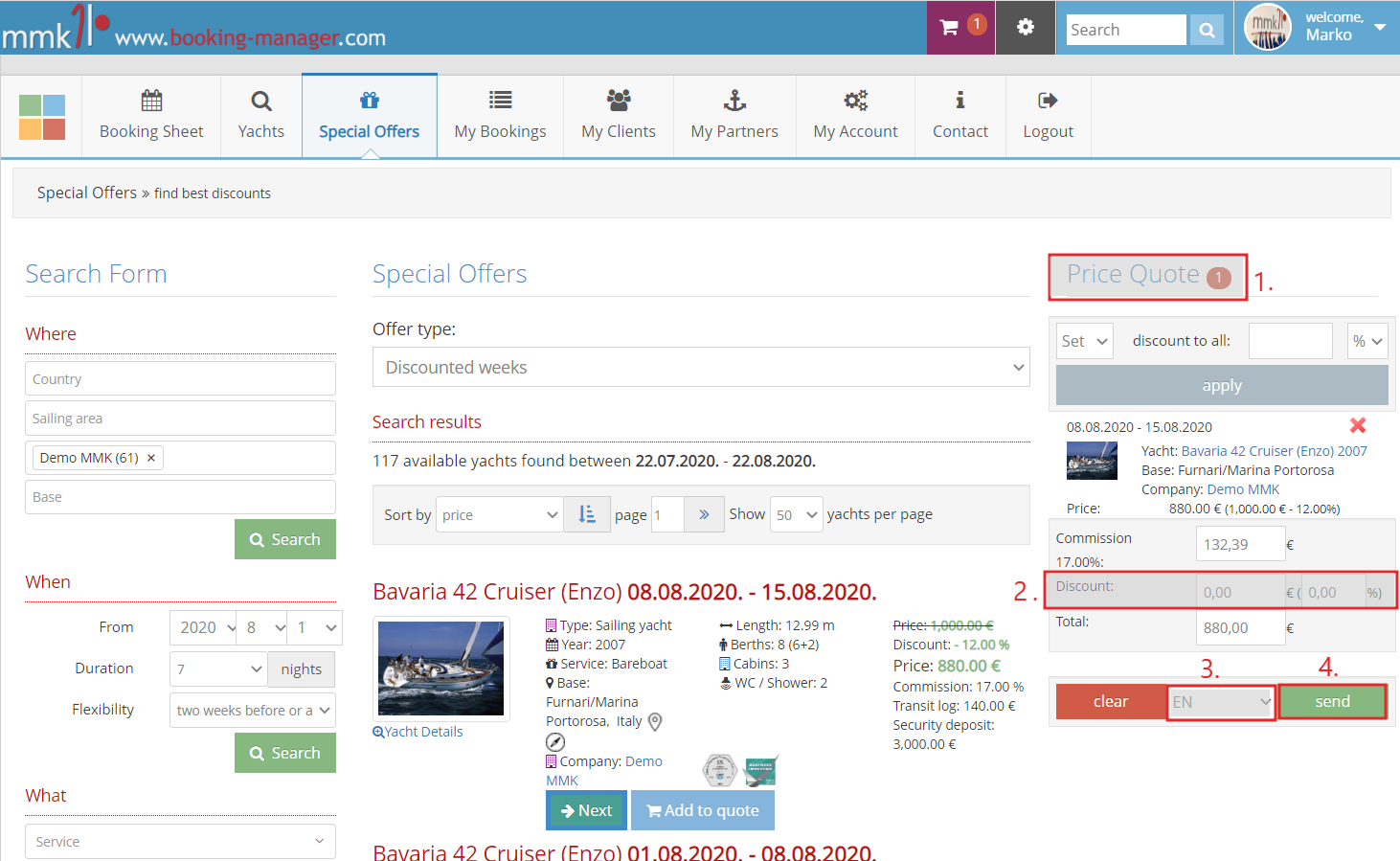 Once you clicked Send you to open an e-mail where you need to write the receiver e-mail address (1.), e-mail message to your client (2.) and finally Send (3.) the quote.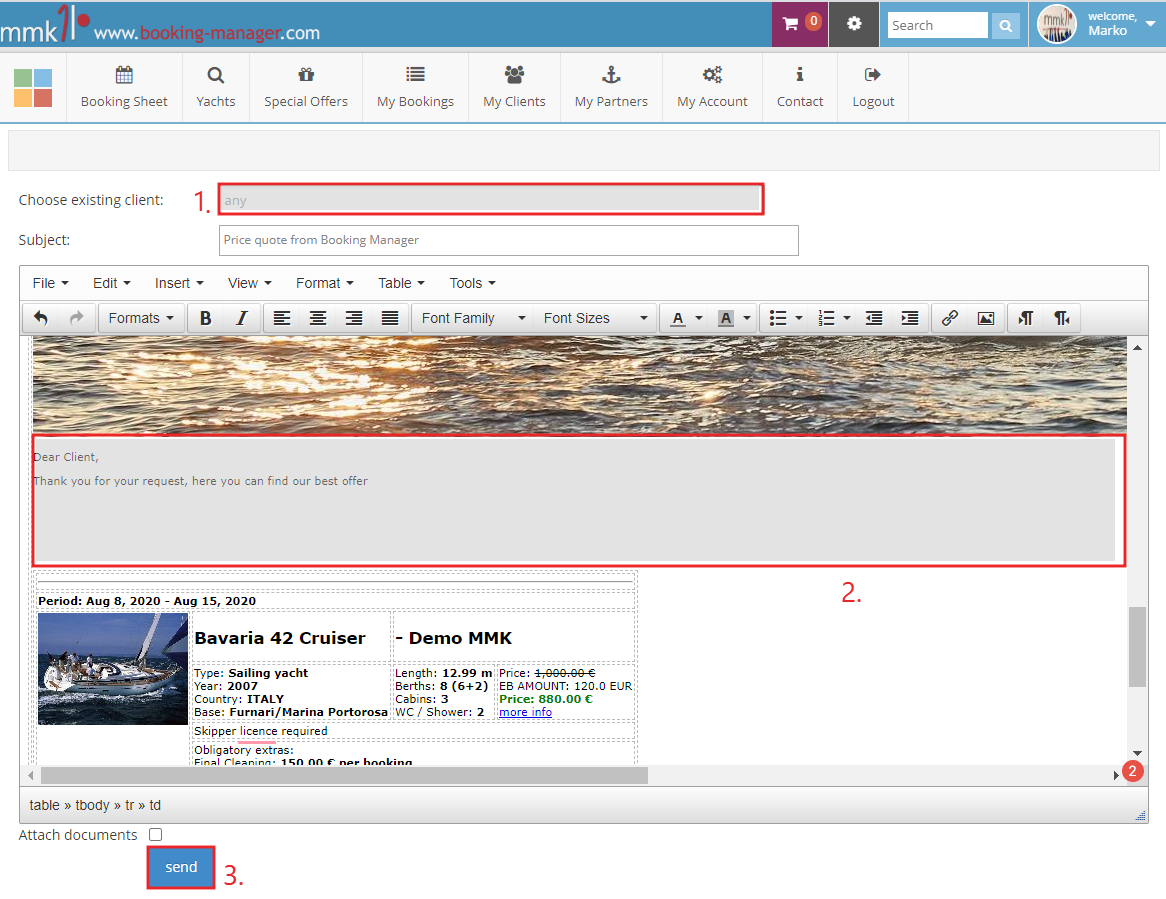 Creating an Option or Reservation from Last Minute
If you want to make an option/reservation from the Last minute offer click on Next (1.).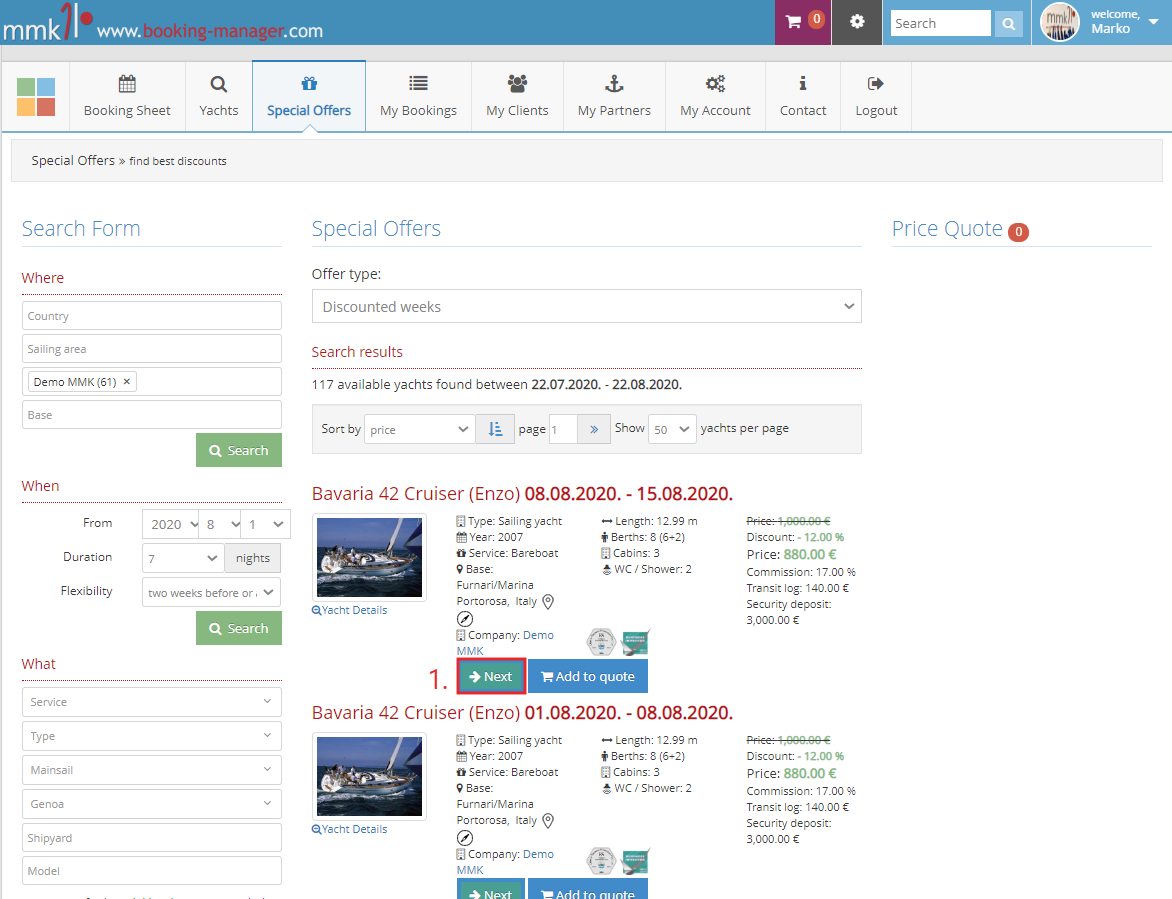 On the Booking request form, you then select the number of crew (1.) add a discount in addition to the discount that charter gave (2.) (Note that this discount you are giving on the amount of your agency commission) and you can select additional Optional extras (3.) to be included in the booking. You can select the payment method if you have several entered (4.)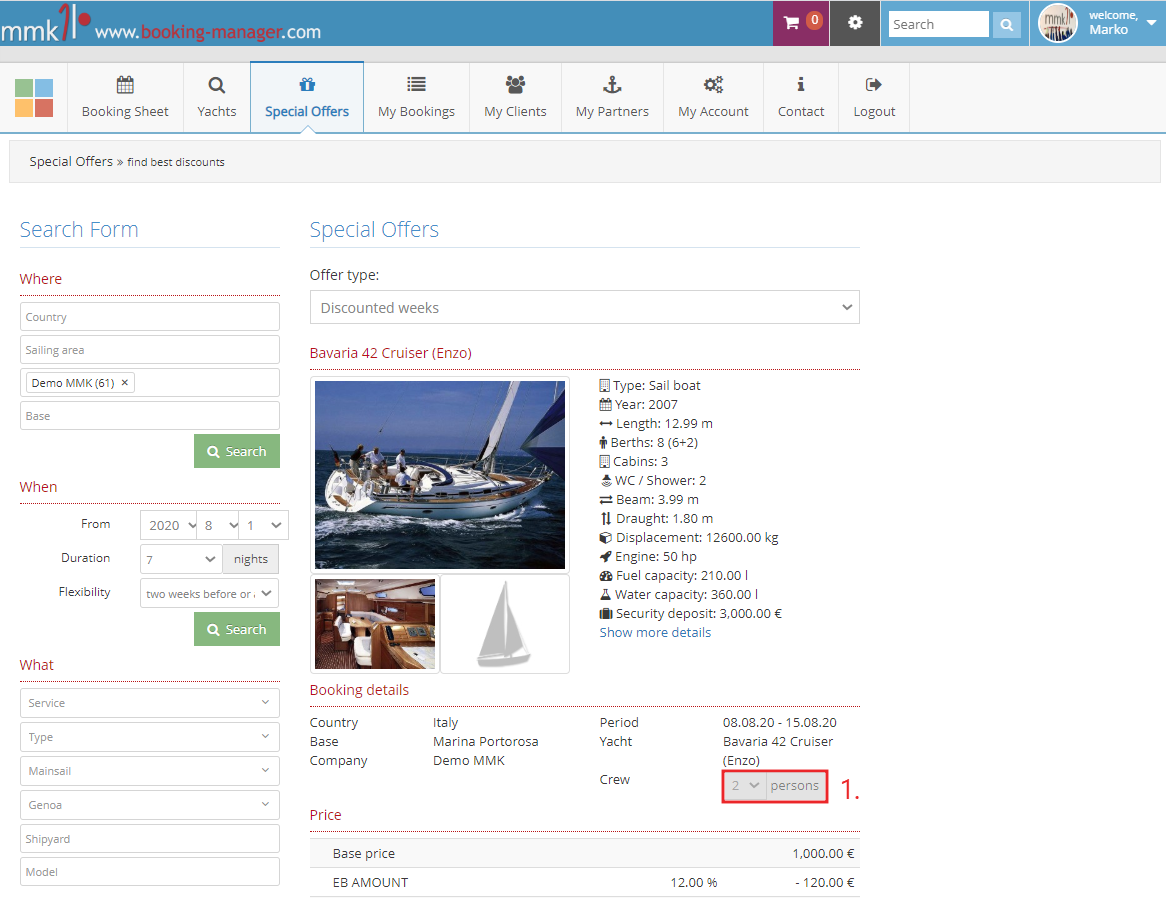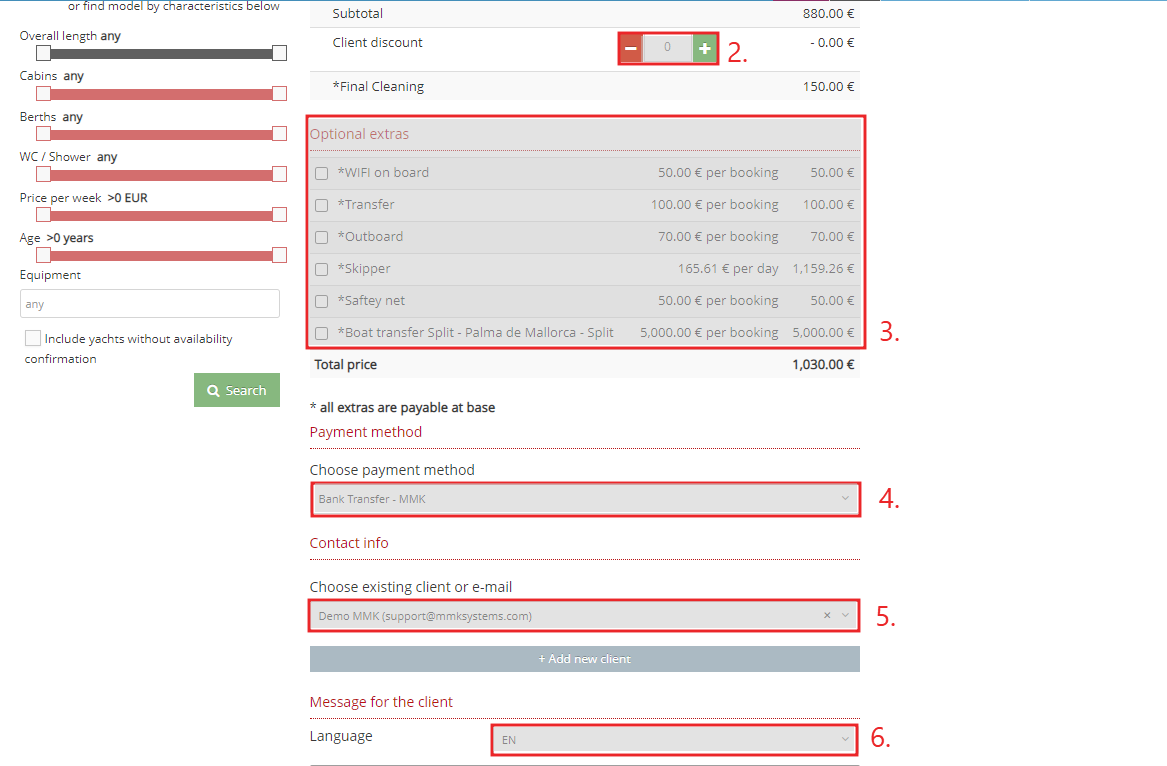 In Contact info you can either choose the existing client from the address book or create new (5.), select the language in which documents are sent (6.)
You can then enter the message for your client (7.) or remove the check if you do not want to send him an e-mail (8.)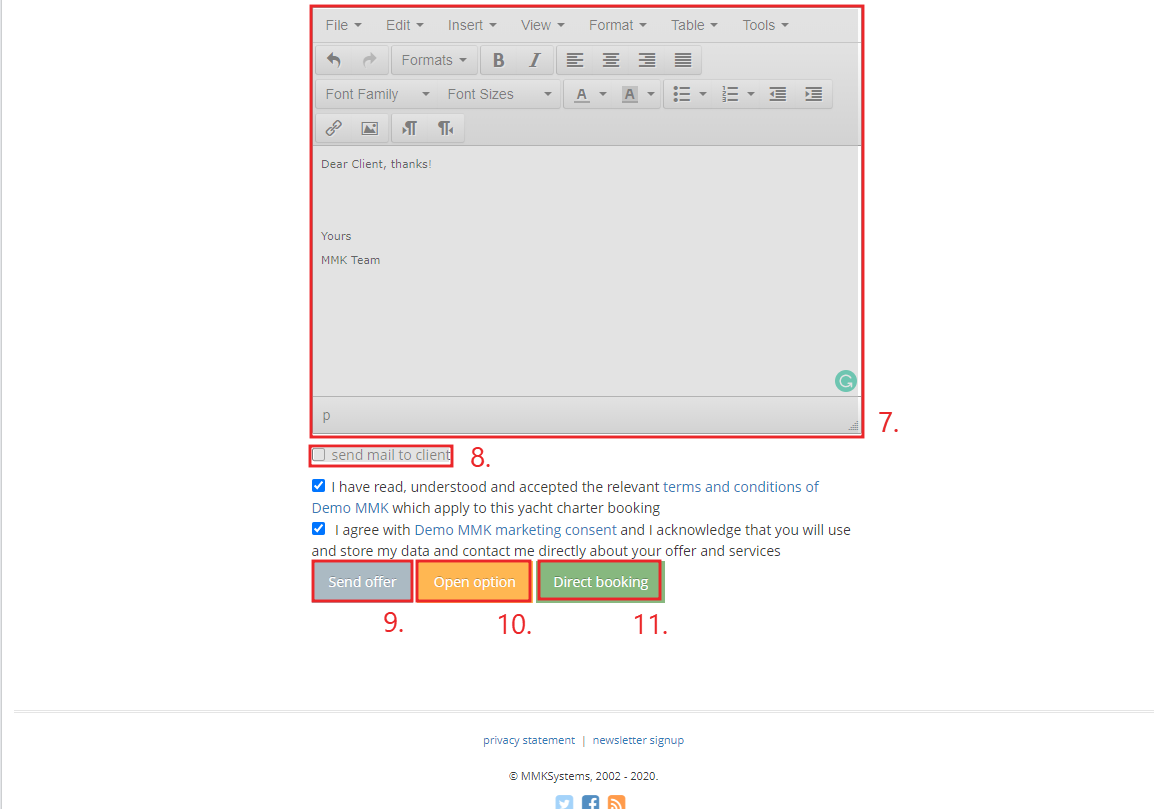 Finally, you can either send a Request (9.), Open an option (10.) or make a Direct booking (11.).