Booking Manager portal has feature that gives you more flexibility in offering the best offers to your clients. One of these features is the ability to manage your own Offer, Reservation or Option by adding your Document to it.
How to add own Documents to Specific Reservations
To add your own Document go to
My Bookings
Select Reservation Option or Offer on which you want to attach your own Document.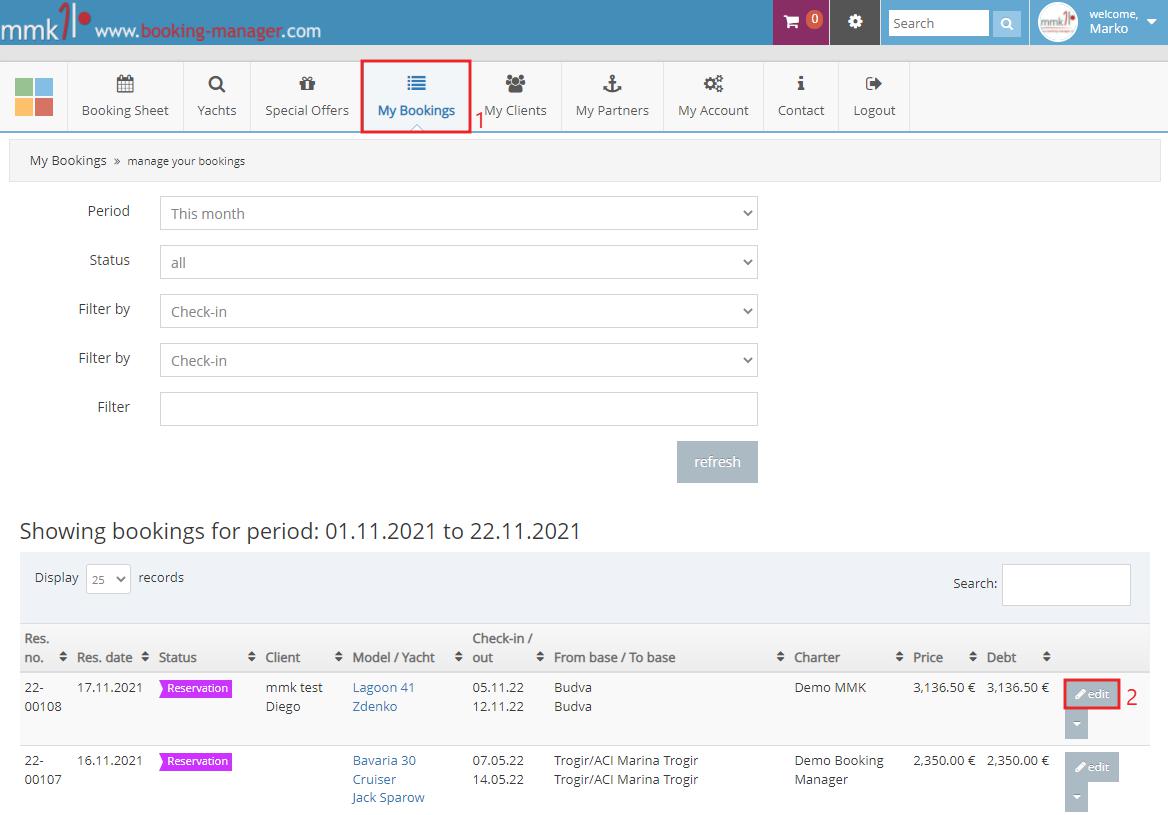 After that go to
Documents
Choose- Click or drop files here- and upload your own Document to a specific Offer, Option or Reservation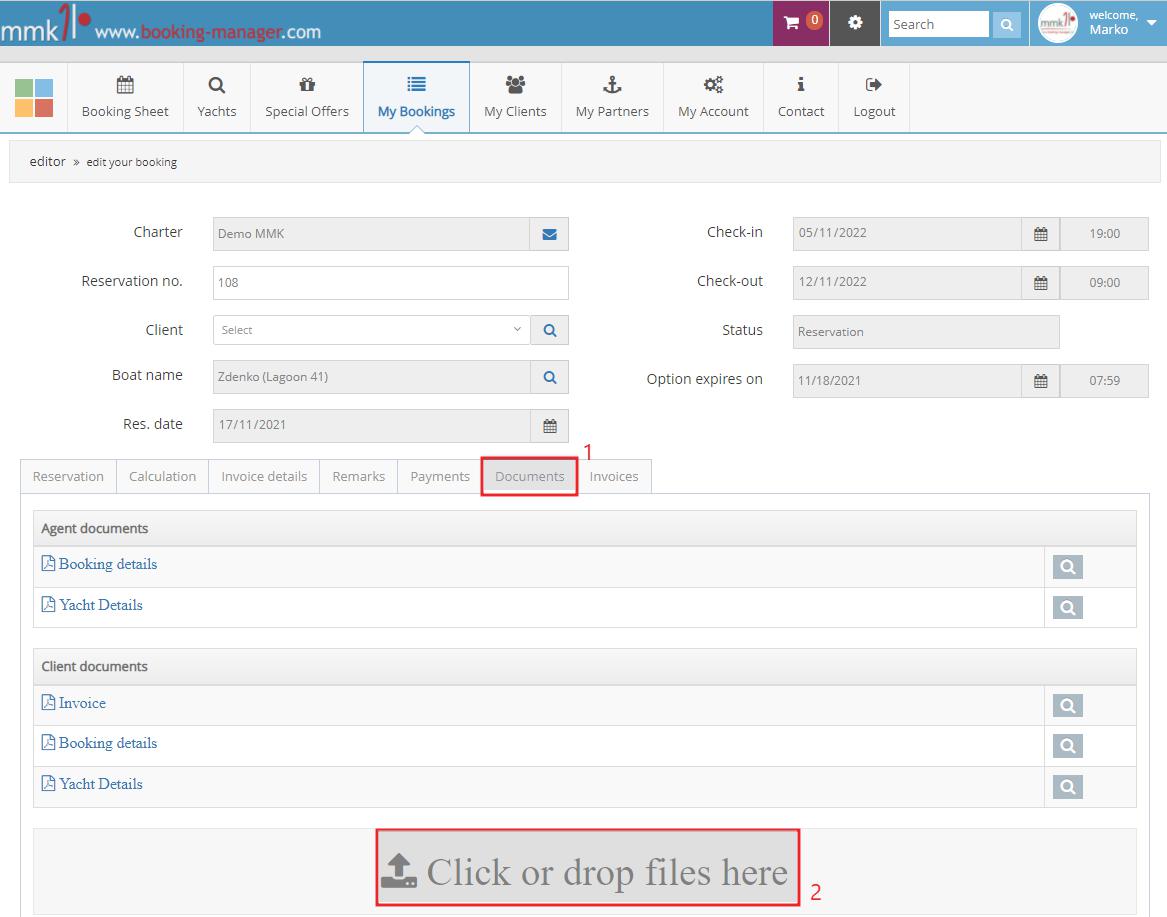 After you've uploaded your own document
A Green sign will be placed next to Document
Click Save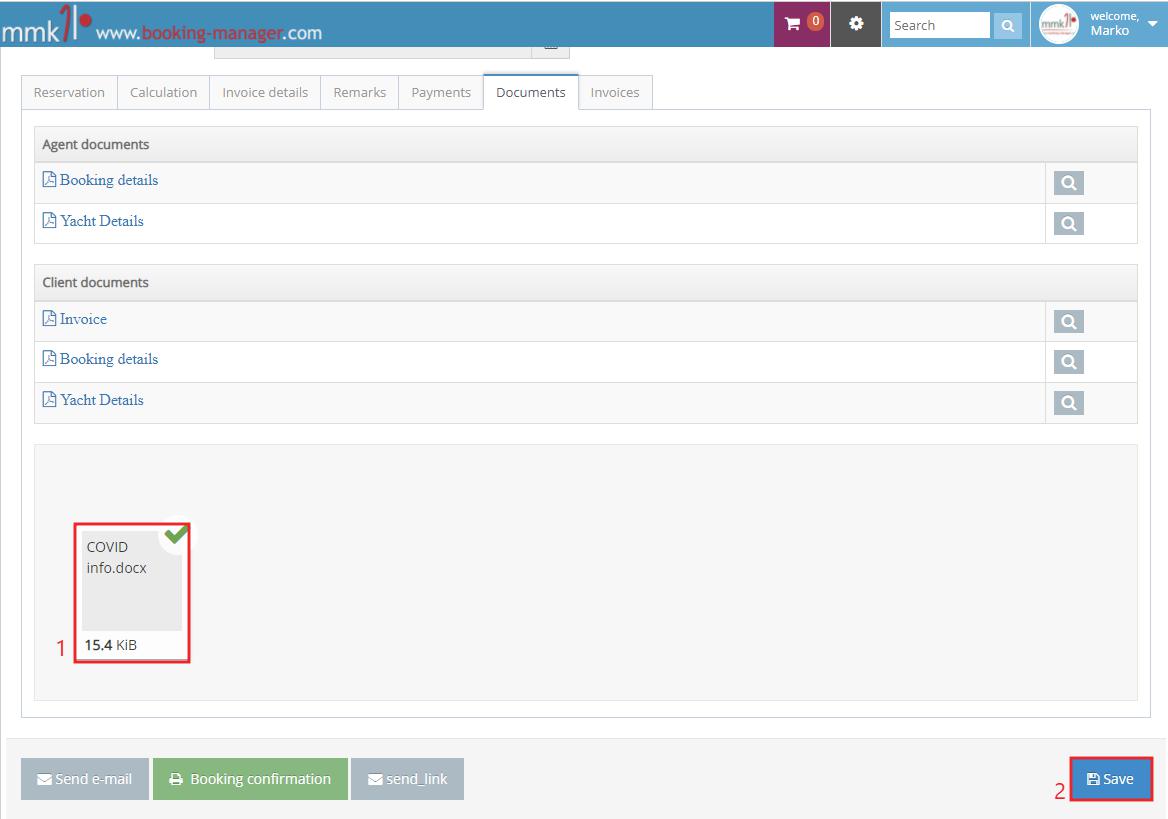 When you're ready to send Documents to your Guest
Click on Send E-mail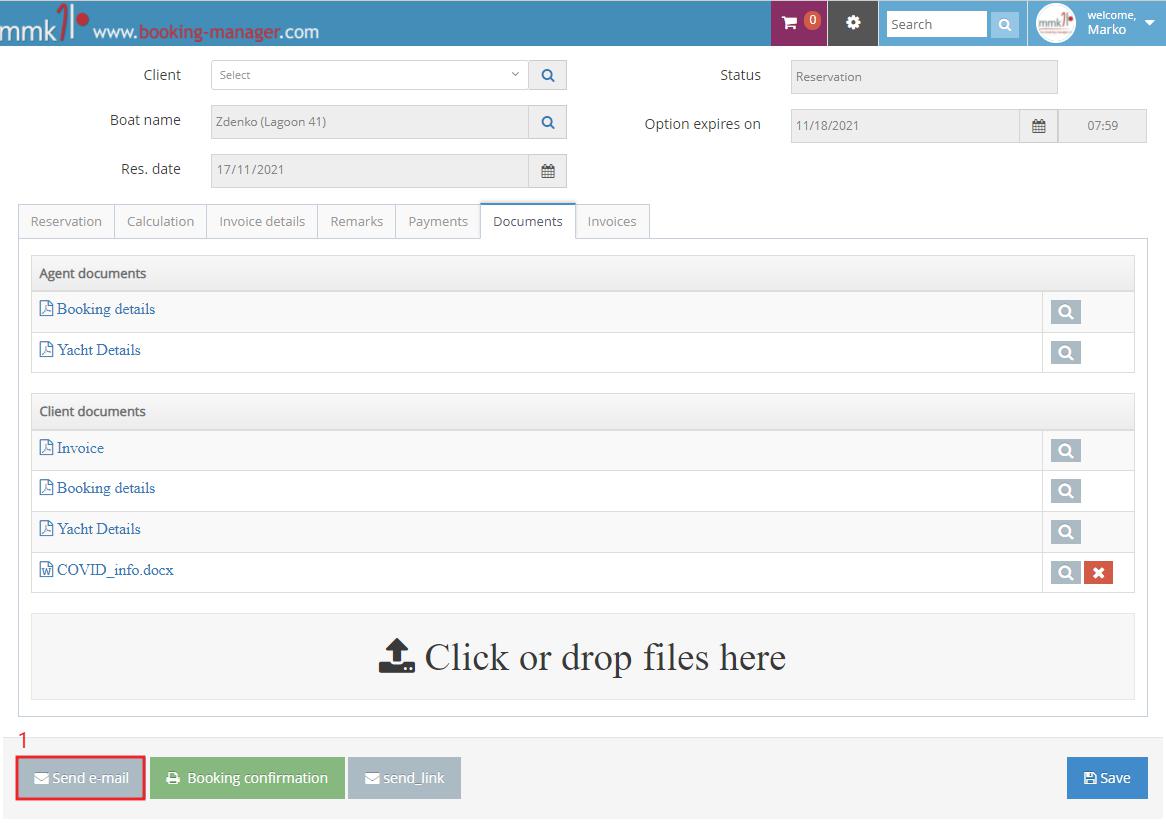 Booking Manager Portal will offer you to attach your own Document in E-mail
If you're ready to attach it select Yes
Select Send