When creating an invoice for the charter agent, in some VAT jurisdictions, the service provider needs to declare and charge the VAT on the commission of the domestic agency/broker. This tax can be set globally or per individual partner in the Address Book.
How to setup and control VAT for Agency Commission
Go to Work > Addressbook and use the
Filter to find all agents by country since in cases of Italian and Croatian companies it is necessary to set the tax rate for all domestic brokers.
You can click on the Code to sort them according to the time of entry. The higher code number is a newer entry.
Select the partner
Click on the Misc tab. Find the Agent commission/discount tax row
Select Custom option
Place a check
Enter the percentage value of the tax
Press Apply to finish.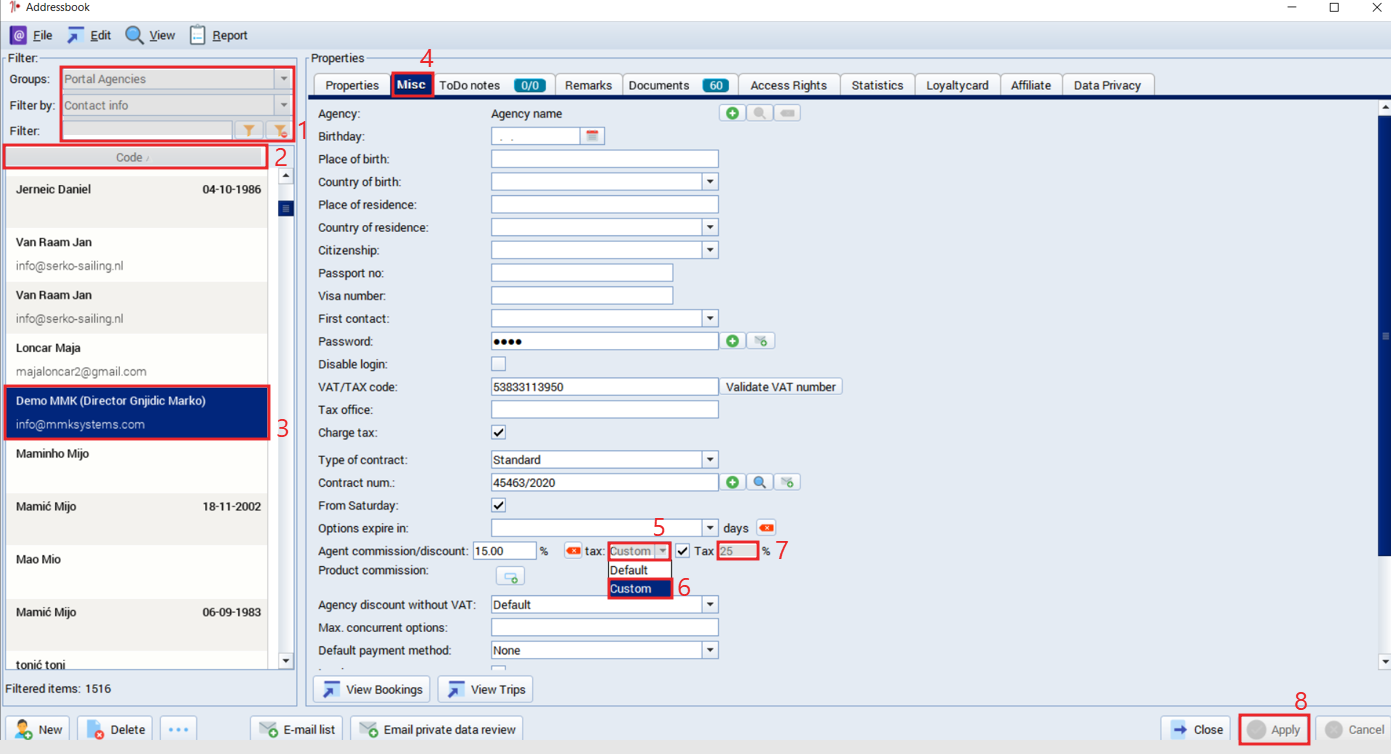 After this setting is being checked, all new reservations done for that particular agent will have the tax rate set automatically
NOTE: This setting doesn't work retroactively, meaning it will not automatically add the new tax on reservations that are already done


To achieve this on reservations made before setting the individual tax rate, you are able to set this tax directly on a particular agency commission in the Calculation section of the Reservation by double-clicking on tax rate field and entering the tax rate manually.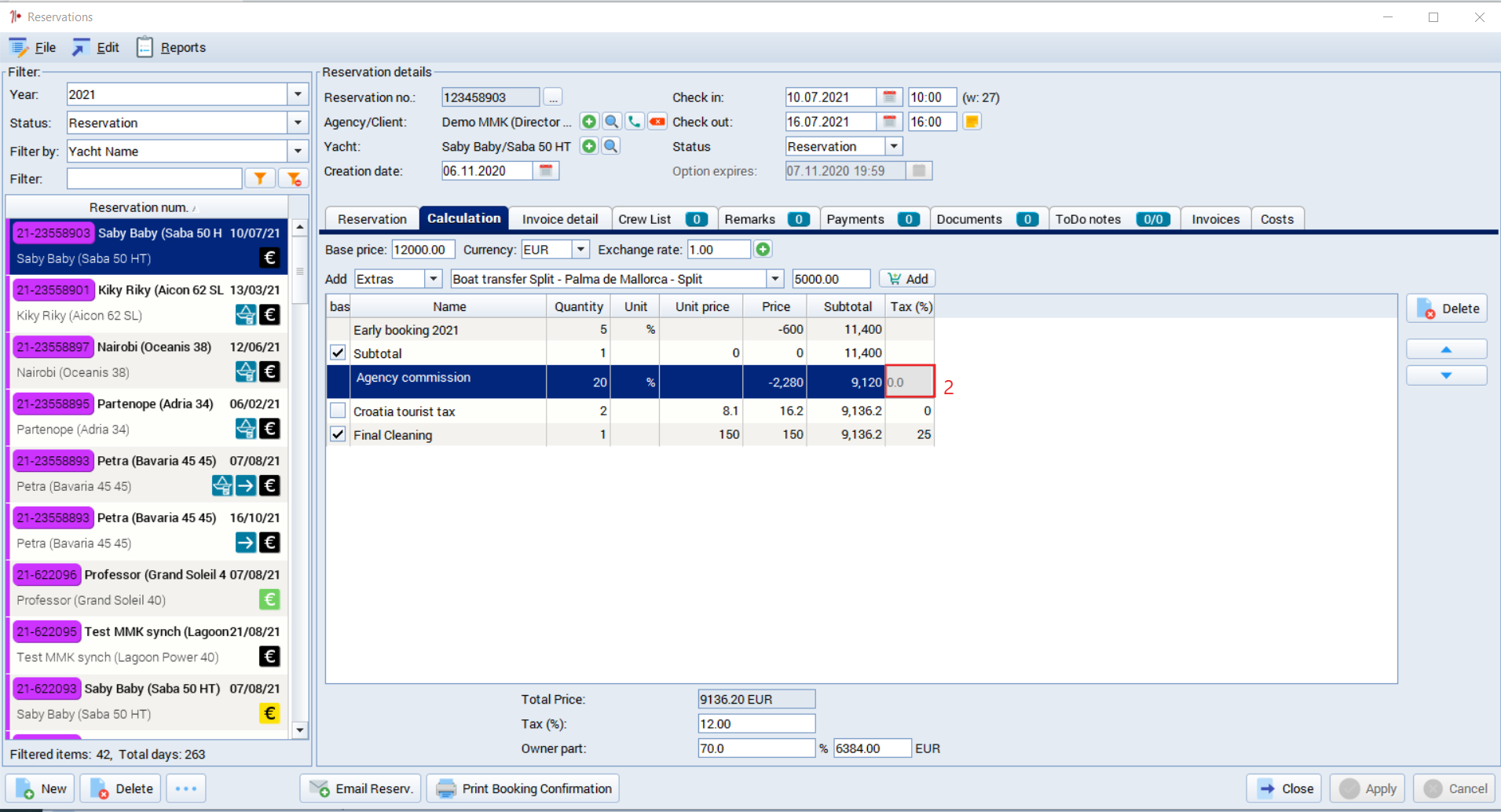 As a result, when a tax rate is set on the Agency commission it will be declared on the invoices generated from the Booking Manager: