Booking Manager allows you to enter any number of payments methods as described in How to enter payment methods article and any number of them can be active for use in Booking Manager.
However, only one payment method can be set as a default and that one will be used on all newly open reservations, but you are able to change the payment method manually.
How to change the payment method
Go to Work > Reservations
Select a reservation. Your payment method is shown under Invoice detail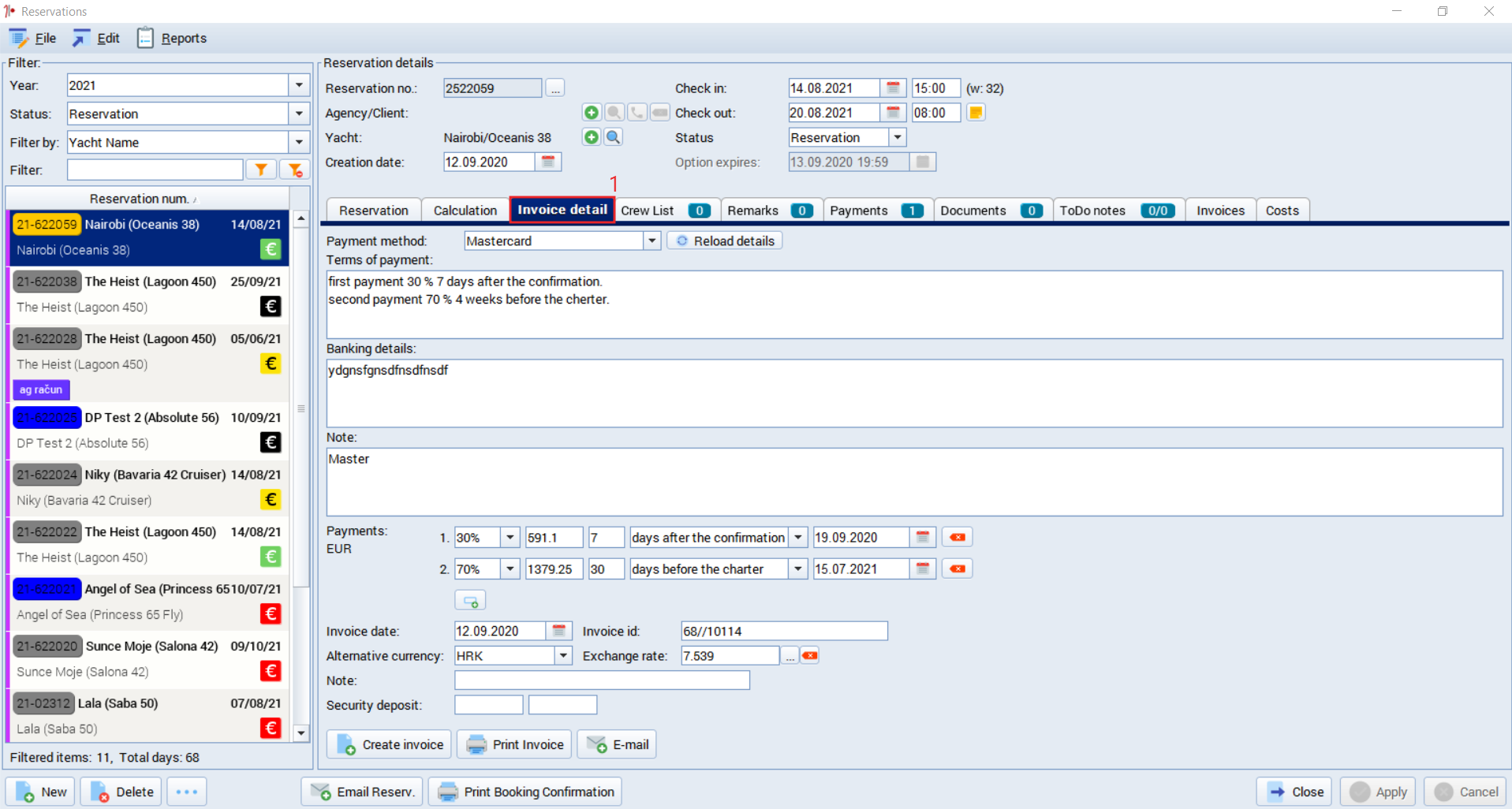 2. To change the payment method click on Payment method and select the payment method you wish from drop-down menu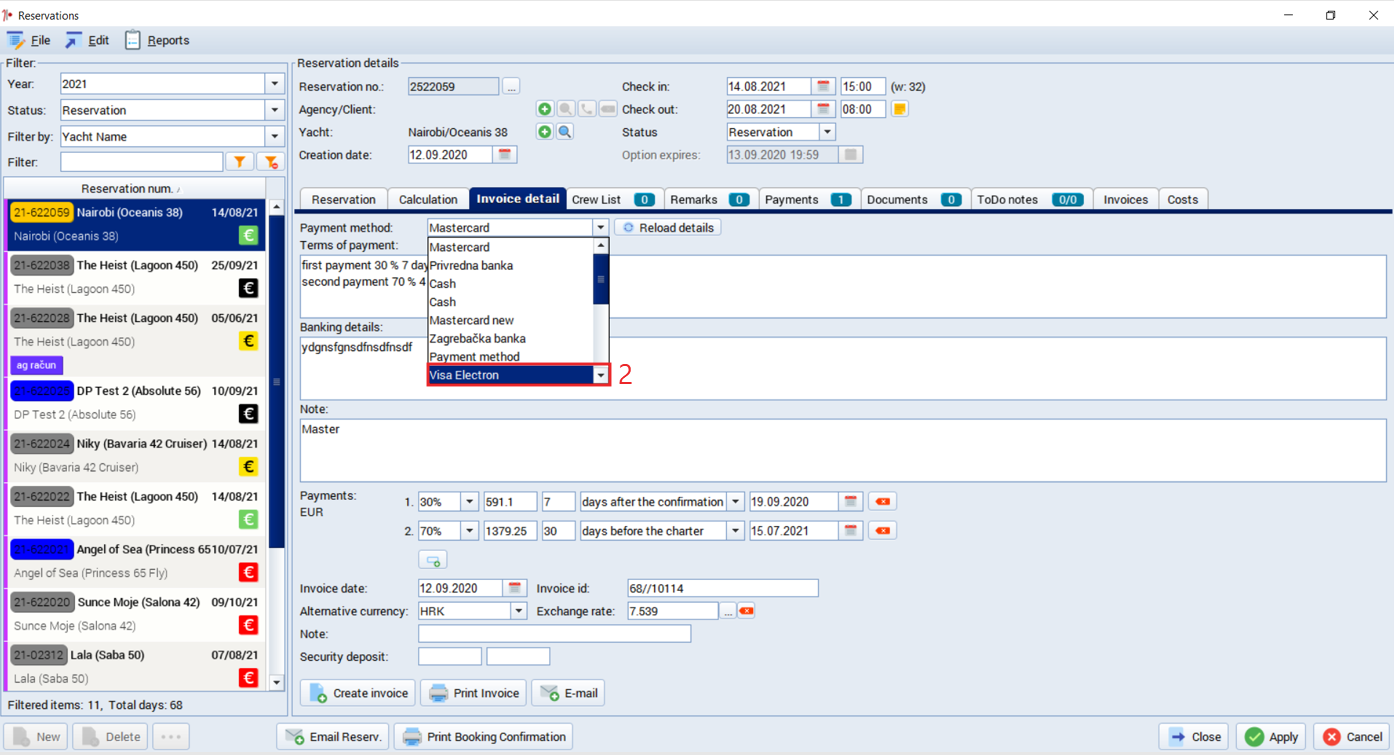 3. Once you've selected the right payment method click on Reload details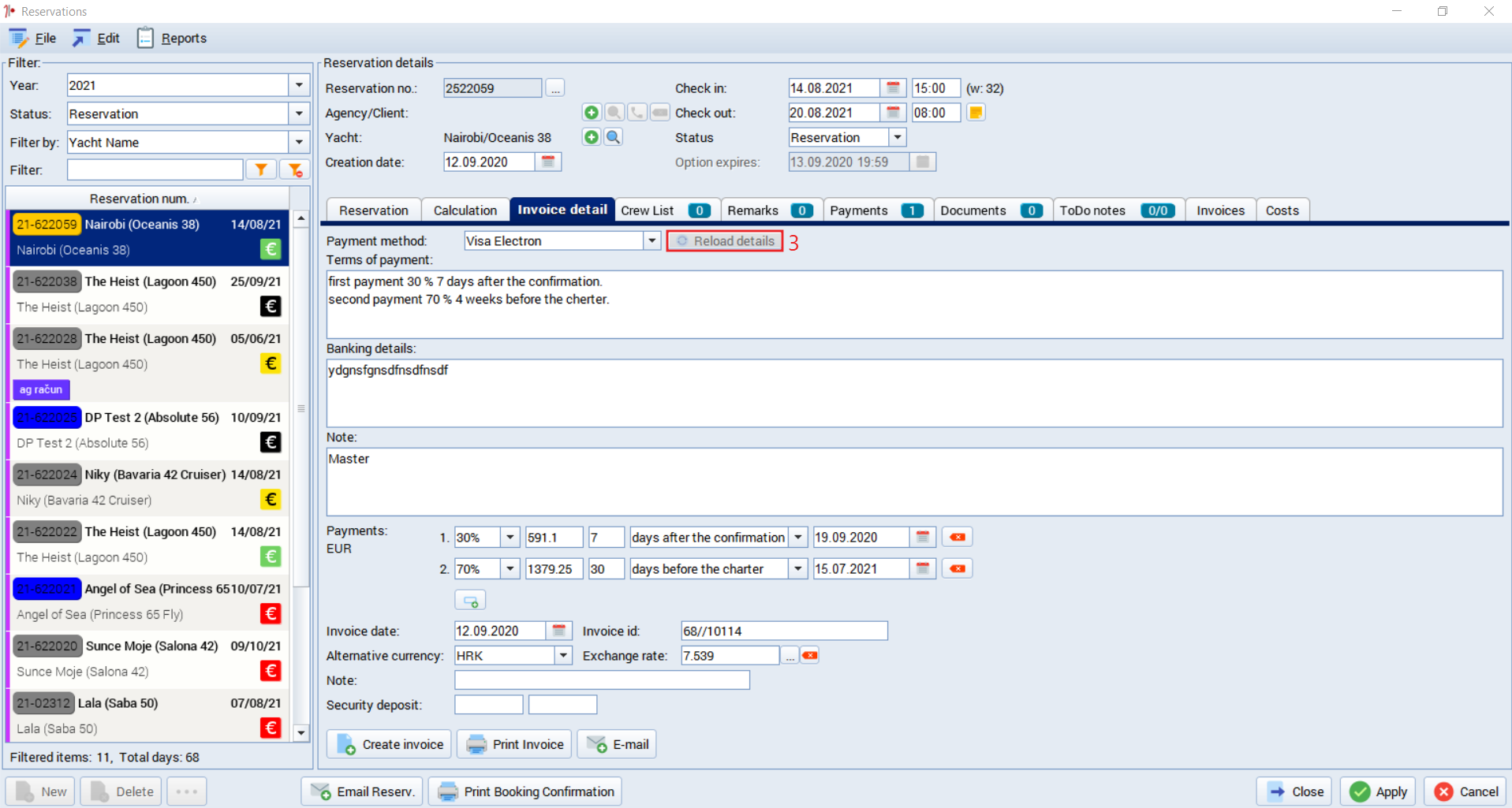 4. Select the language of details you wish to reload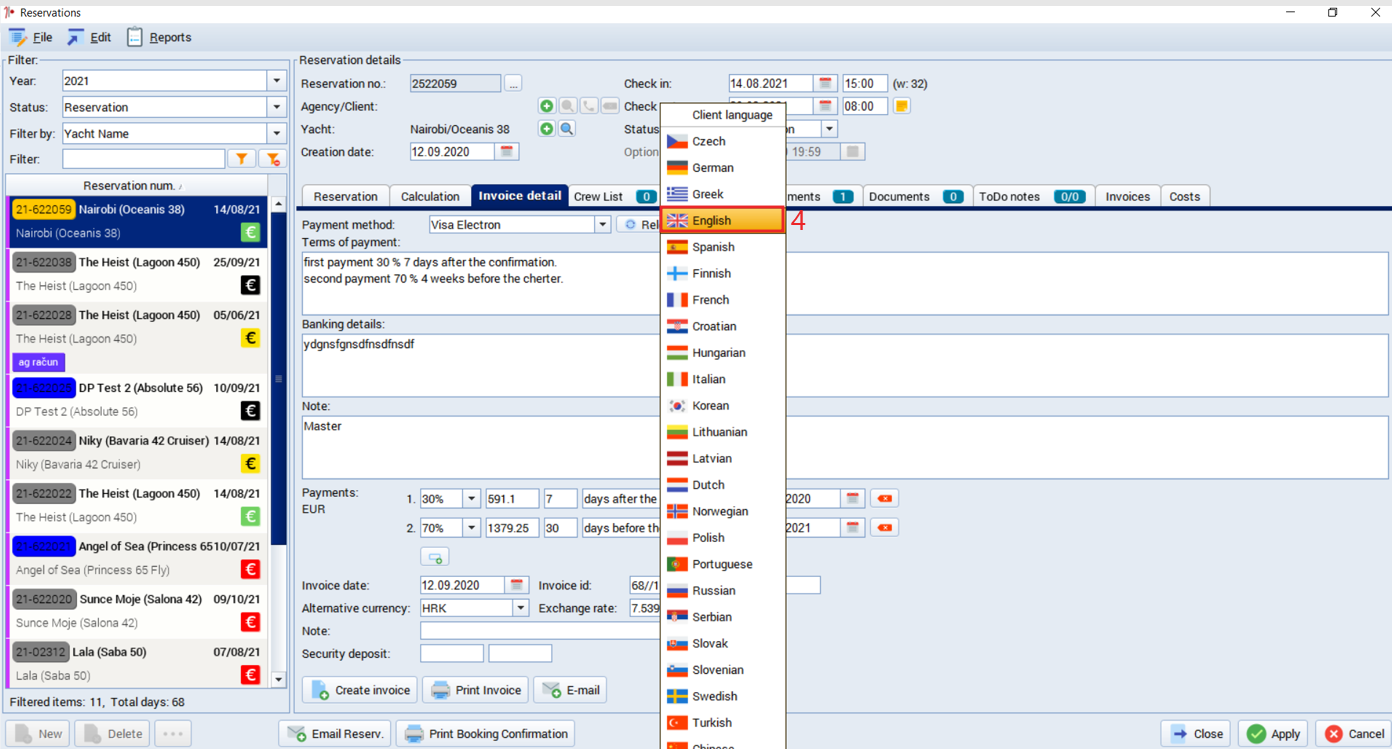 5. Payment method is reloaded, check the text on Terms of payment, Banking details, and Note, then press Apply to save the changes.