Local Booking Manager allows you to insert your own Terms & Conditions that will be displayed to the agencies before the booking confirmation and in the Crew List.

How to set up Terms and Conditions
To enter Terms and Conditions you need to go to Preferences > Reservation Settings > Online (1.)
Once you have accessed the settings click on enable Terms and conditions (2.) and paste your text in the field (3.) then press apply (4.)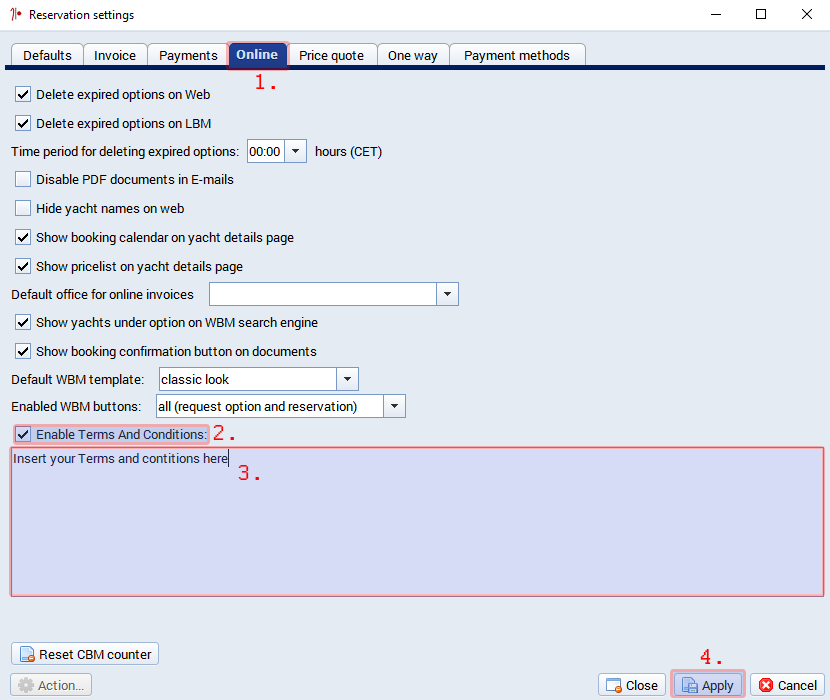 Terms and Conditions are visible to agents in the step before booking.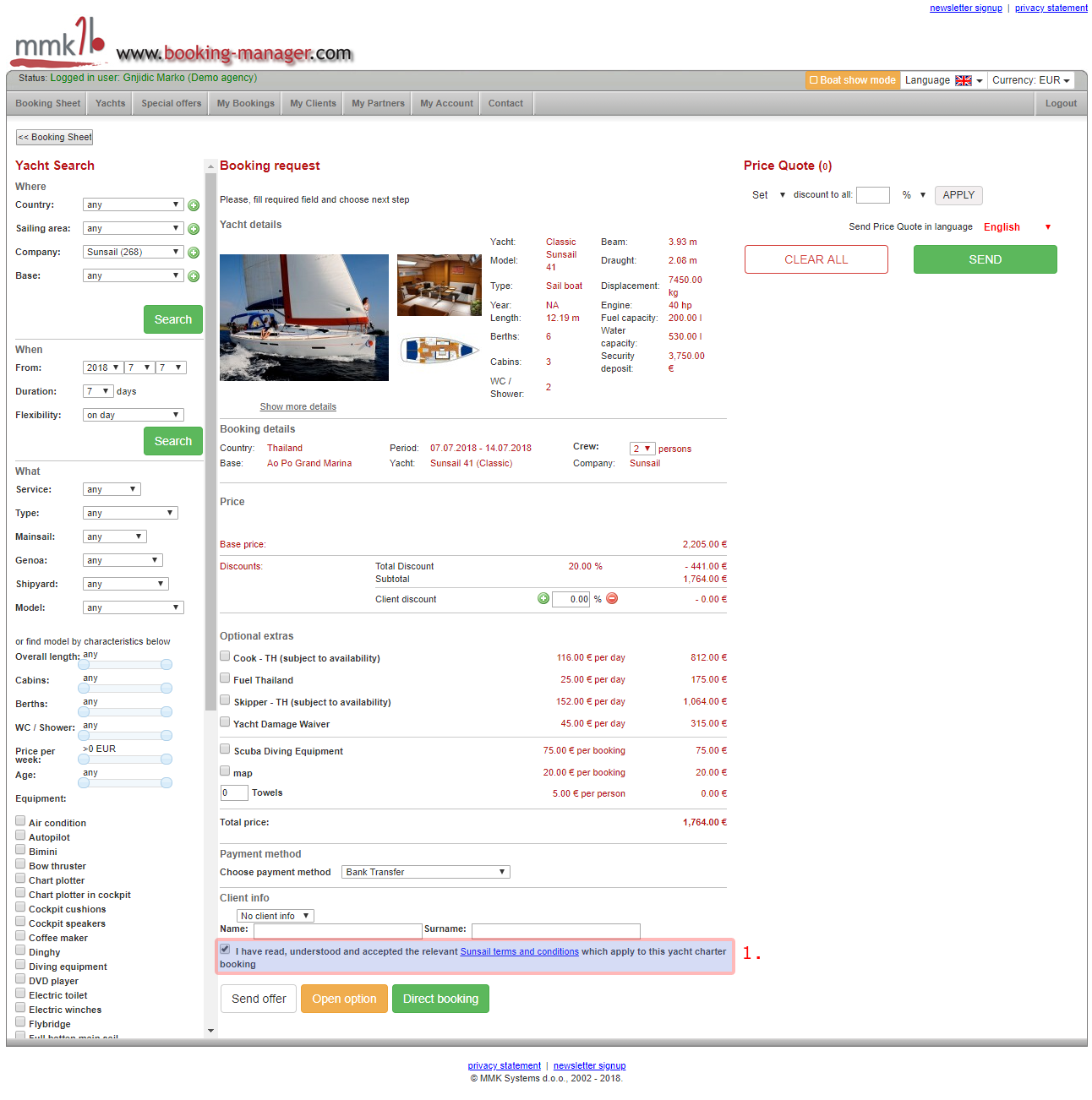 Acceptance of Terms and Conditions is mandatory in order to confirm the booking.
Agencies will need to accept the terms and conditions only for the first booking they perform on your fleet. 
Once you have entered your Terms and Conditions they will be visible also to guest in the crew list. It is mandatory for the guest to agree to terms and conditions (1.) to be able to send the crew list.