In activities editor, we define activities that are added to each task. Each task consists of several activities such as, for example, replacing light bulbs, cleaning, changing the engine oil and ect.
Activities editor
Activities editor can be found in your Local Booking Manager> Maintenance> Activities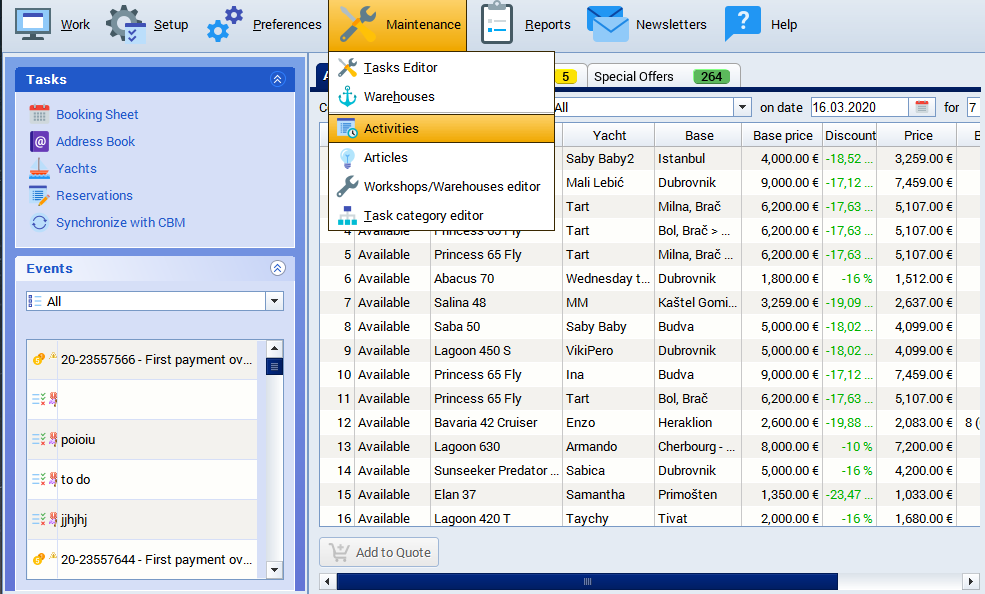 It will open the pop-up window with two columns. First column on the left is Activity (1) where you can add the list of activities and on the right side is column Activity details (2) where for each activity, we can define its name, the number of hours that need to be spent on carrying out the activity, the cost of execution per hour, currency and an additional remark.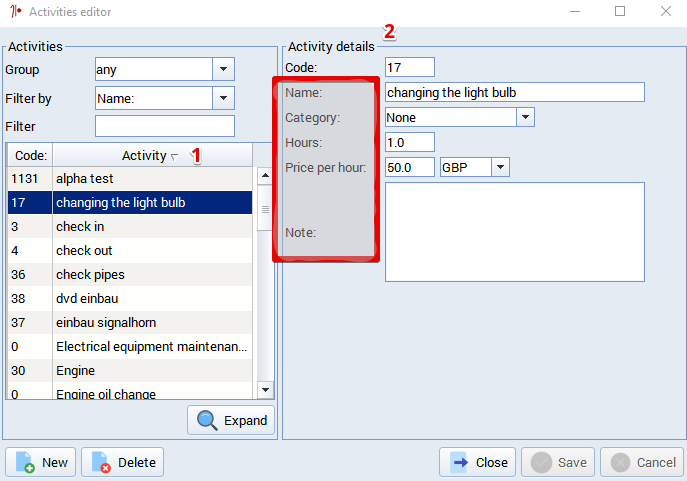 Activities can be filtered by a certain category, code and name.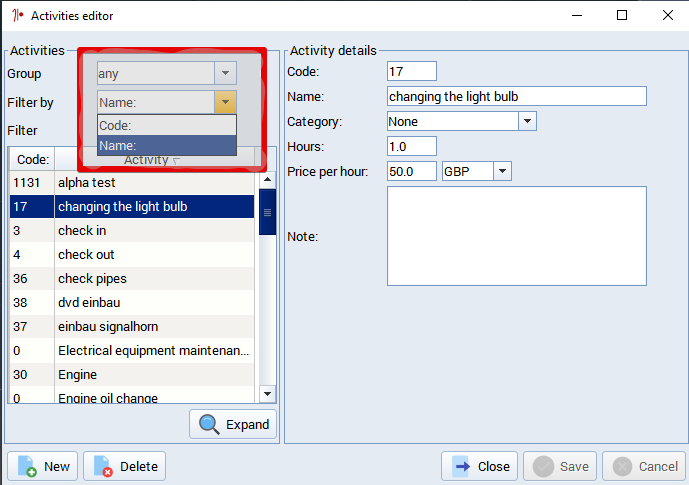 To add a new activity simply click on the tab New (3), fill out the Activity details (4) and Save (5) your work.