New and improved Local Booking manager allows you to create a Price List Reports and to manage with them more easily than before.
Price List Report
To enter this feature please open your Local Booking Manager> Reports (1)> Price list (2).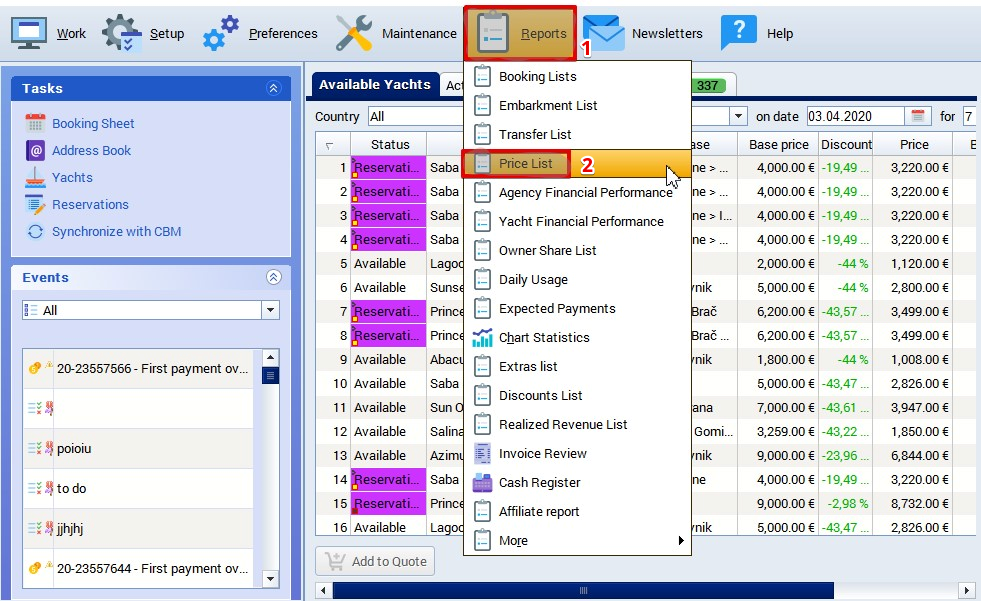 It will open a new pop up window, Price list (3) where you can apply the following filters (4):
- Year
- Base
- Currency
- Sort by (the order that will be shown in your report)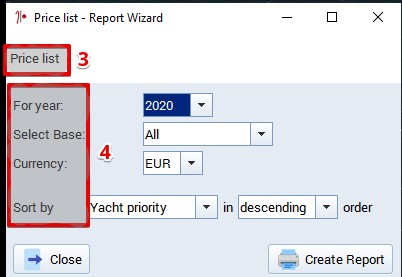 When you select all filters like for the example in this case year (5) simply click on Create Report (6).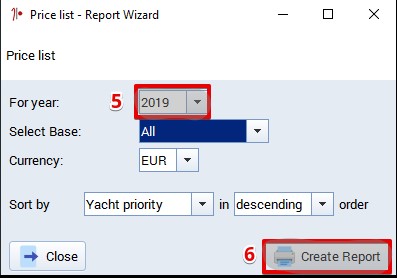 Now, it will open your Price list Report screen (7), where you can see your yachts by the following (8) name, model, cabins, berths, length, year of build, deposit and seasons. Number of your report pages you can see down on the right corner (9) and you can navigate through your pages using back and forward arrows (10). If you click on File (11) you will be able to save or export your report in a form that you prefer (14) - on the following photo under, or you can e-mail your report with a click on the e-mail icon on the top right corner (12).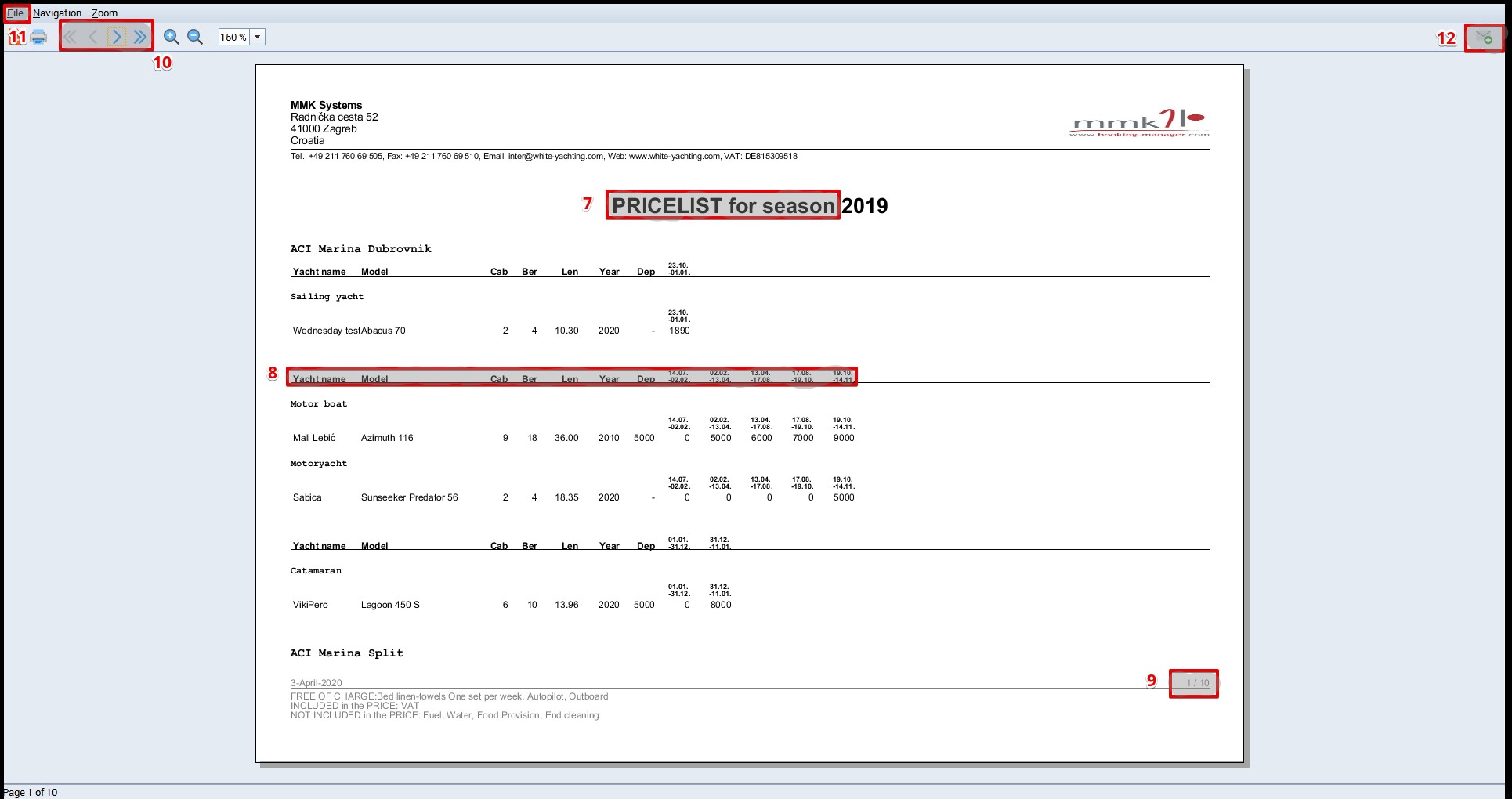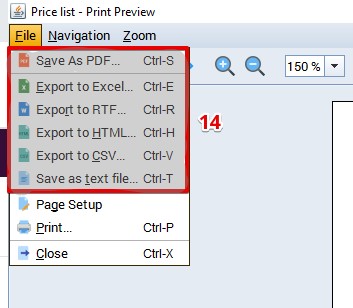 If you choose to send your report via e-mail it will open a new Outlook window and your attached report will be already there (13) and here you can edit your e-mail message and send it.