Booking Manager enables Montenegro charter companies to issue crew lists for their Harbor Master office automatically from the Booking Manager application.
This feature is very useful for charter fleets in Montenegro because they are able to use the full power of Booking Manager Crew list feature and meet the legal requirements.
If you are yet not acquainted with Crew List feature in Booking Manager, here is a Short video introduction on how you can save significant time and work by giving your customers direct web links to enter the crew, and keeping the customer information in your Booking Manager records.
How does crew list registration work for Montenegro?
On an individual reservation, Booking Manager knows if the check-in or check-out port is in fact in Montenegro and is ready to prepare the legal documents automatically.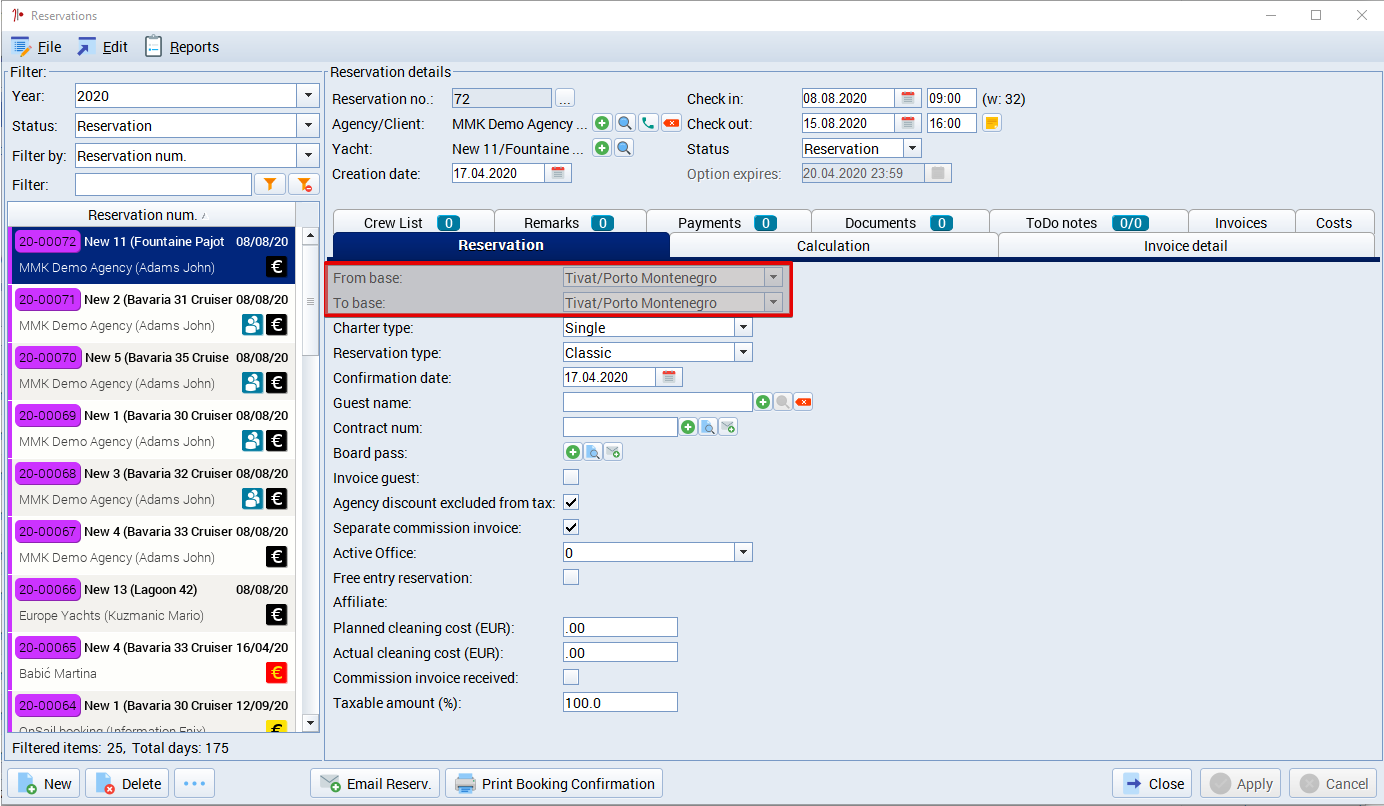 Sending links to clients and guests
Charter is able to send a link to their Guests or Agencies to insert crew data in order to speed up check-in procedure. All data can be collected online before the clients arrive for check-in. Of course after guests fill the crew list you are also able to correct or add additional crew information directly.
Crew list entry and guest links are described in detail here: https://support.booking-manager.com/hc/en-us/articles/360002067772-How-to-enter-crew-list-on-a-reservation
Printing the crew list for port authorities
Once the crew list is properly inserted in the reservation, you are able to adjust any missing data directly and to directly print the crew list as a legal document approved by port authorities in Montenegro.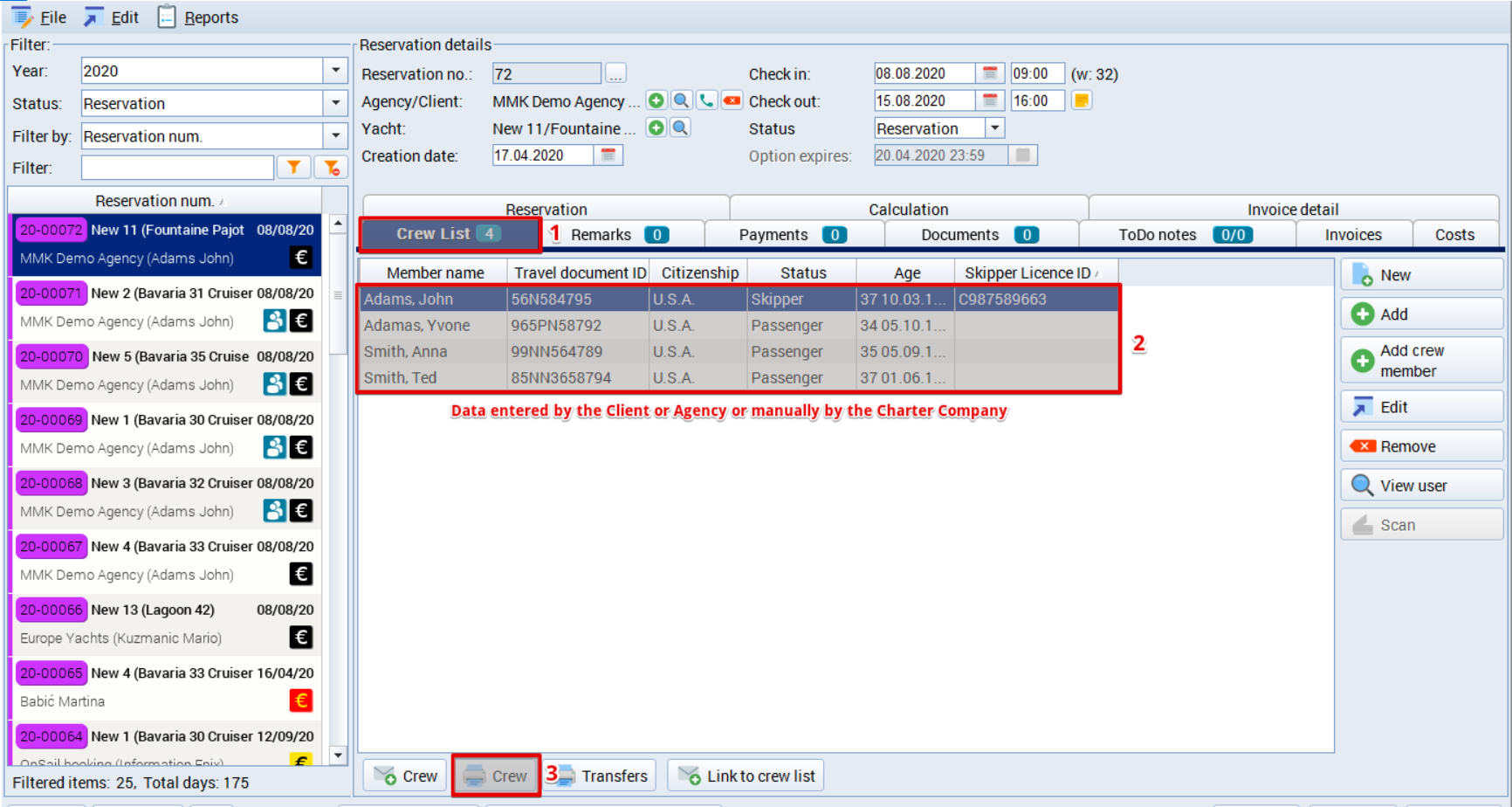 Printed list is immediately ready to be stamped by port authorities, and as an additional benefit for the guest is that it is automatically translatable in other languages, such as Russian or English so that guests from any country can handle it and understand all information. This is how the finished crew list looks like: