A technical stop is generally used by the companies that offer embarkment on any day of the week, crewed boats or check-in time equals to the check-out time. It allows charter companies to prepare and transfer the boat if needed for the next upcoming charter. Booking manager supports market requirements and enables charter companies to present it correctly through the system as well.
How to add a Technical Stop
To set the Technical stop go to Preferences> Base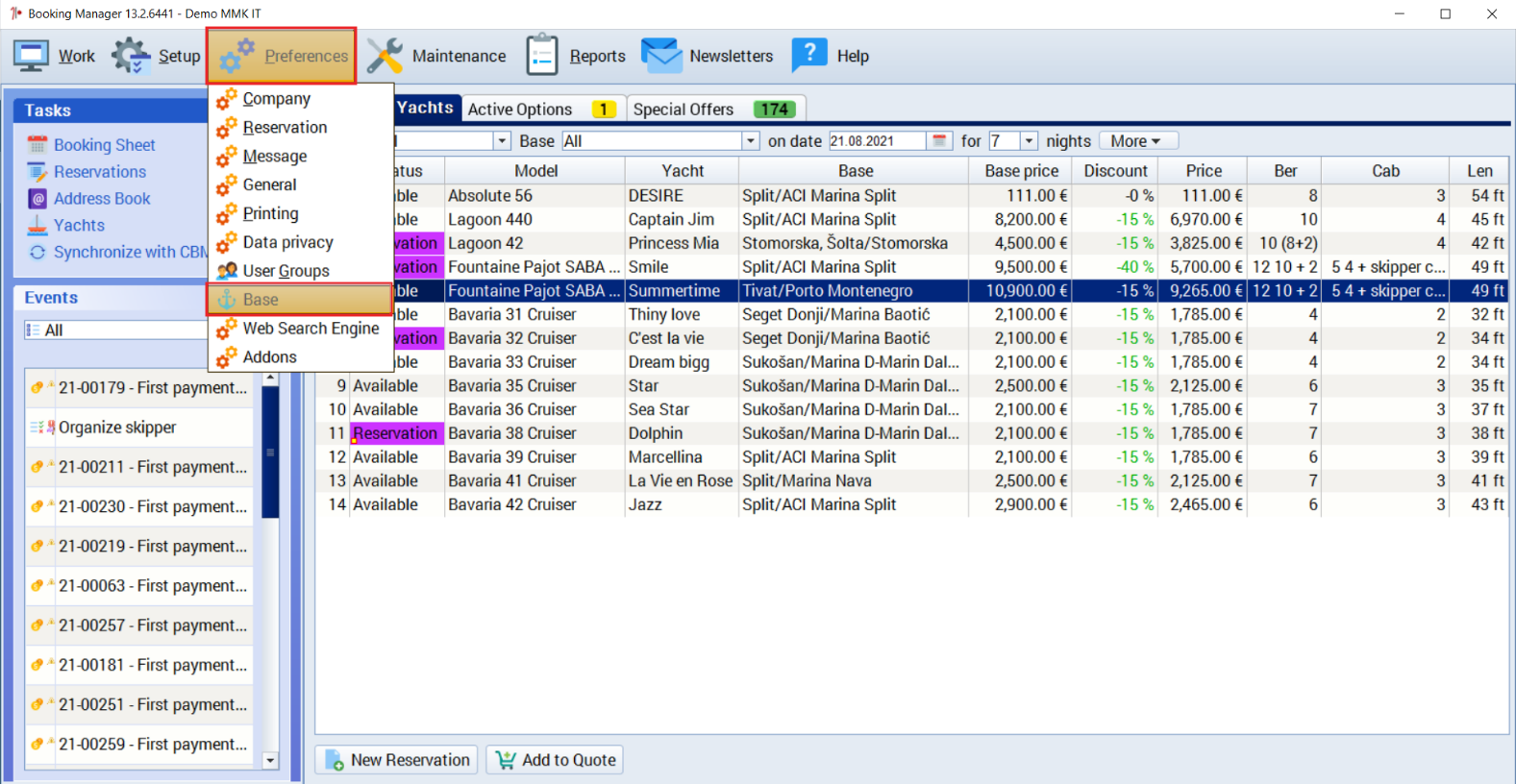 Select base name for which you want to set a technical stop
Select duration of technical stop: 0, 8, 12, 24, 36 or 48 hours
Select Apply
How a Technical Stop works
Once the boat gets blocked by option or reservation
With the base that has a Technical stop set up
And charter ends on Friday 20th of August 2021 as an example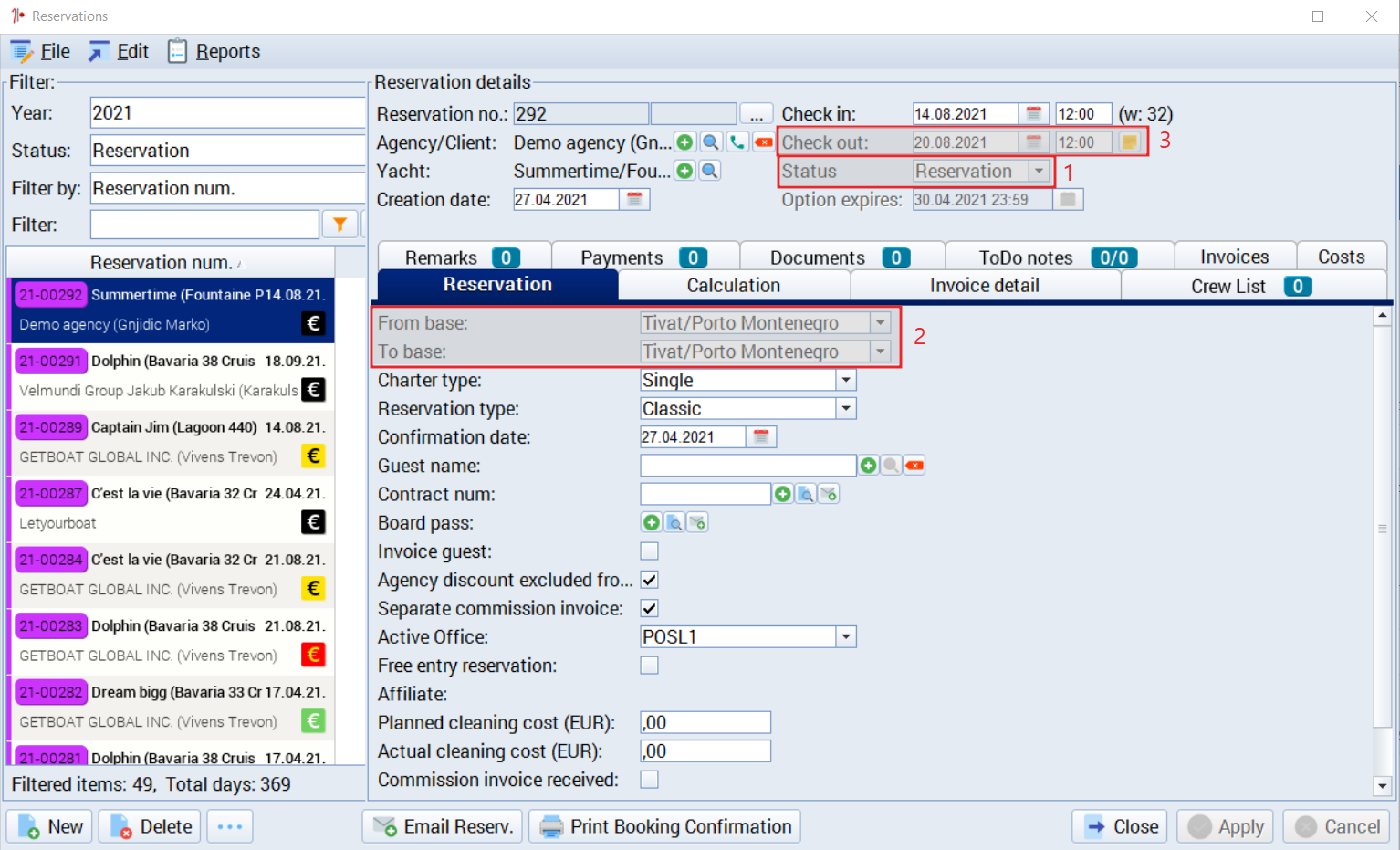 New reservation with status service that represents technical stop will be automatically generated.
The system calculates 24 hours (according to the previous setting) after check- out, therefore agents cannot place another booking before the technical stop ends.