In Booking Manager you have the ability to choose between two types of Price Quote layouts; Default and Legacy. in addition to the other standard Price Quote settings
Default template is a modern responsive design suitable for devices with different screen sizes, from desktop to mobile phones and tablets.
Legacy template is the old format that was initially standard in Booking Manager. It is less flexible than the Default template, however, clients that prefer this view can still use it.
How to modify the default template
To change Price Quote templates go to:
PREFERENCES > RESERVATION > PRICE QUOTE tab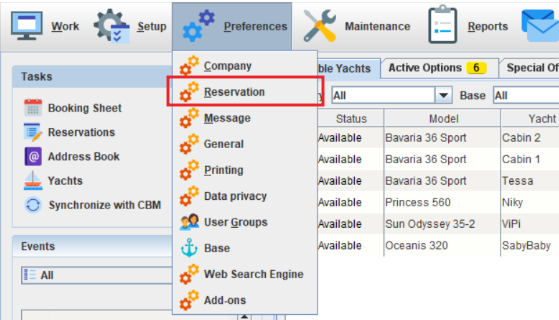 Under the Content template you can choose:
DEFAULT (new version)
LEGACY (old version)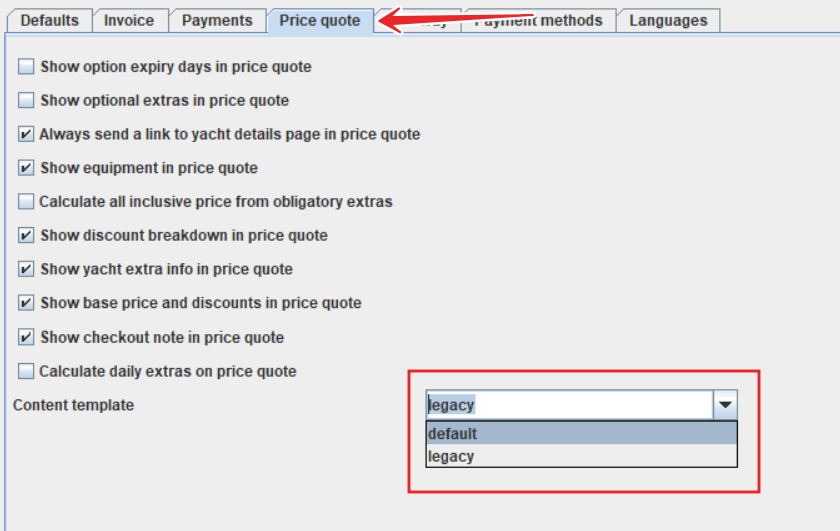 Default template version example: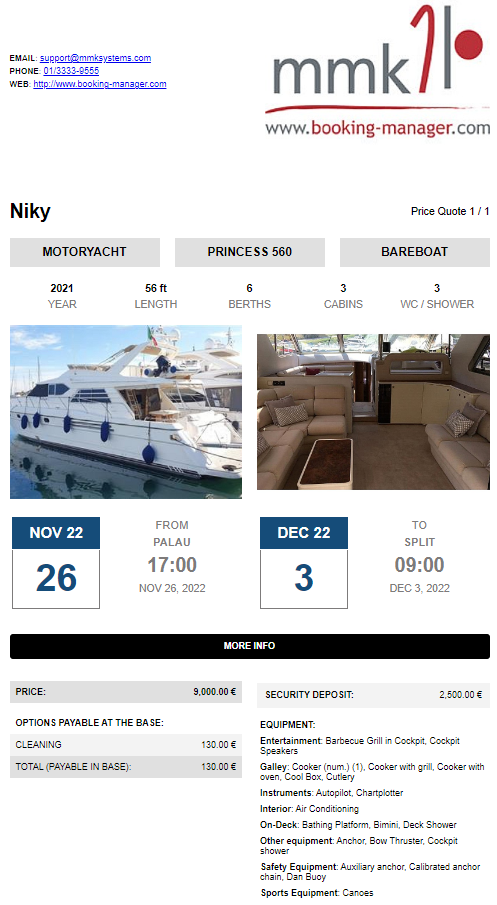 Legacy template version example: