In addition to the rental of entire boats, Booking Manager offers you the possibility of offering a cabin charter. Your partners can then book the whole boat or just a cabin and the system will automatically show the availability of the cabins or the entire boat.
How to connect a boat to the cabins
The first step is to set up a cabin in your account as a new boat. The Default product of the new boat (Cabin) needs to be Cabin.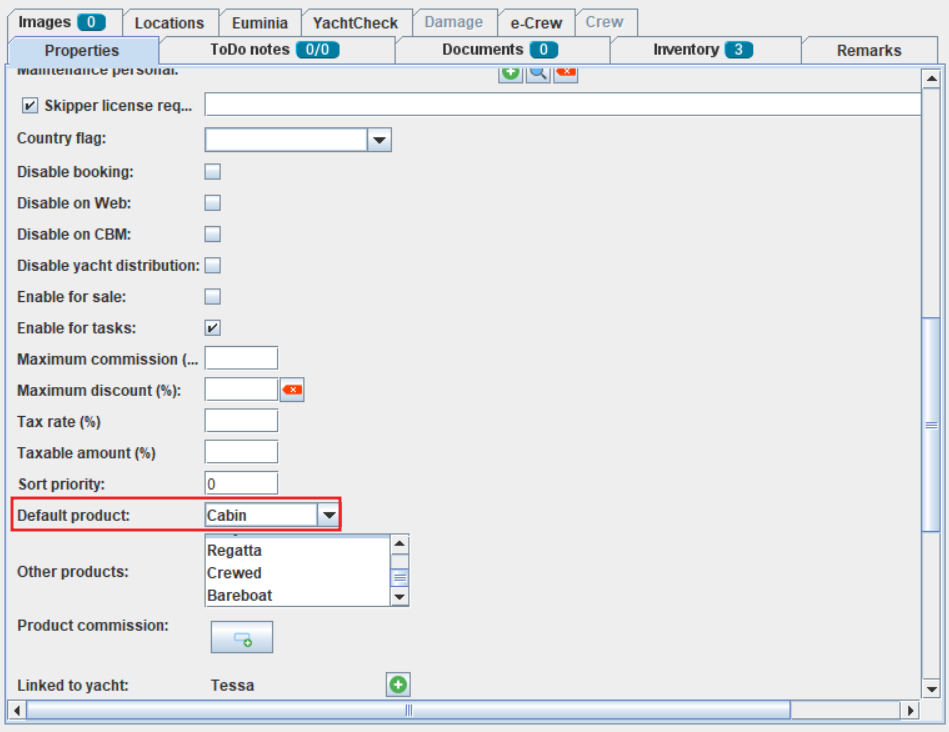 When you want to offer cabins you have to connect the new product to the boat they belong to.
To connect the cabin to the boat, go to:
YACHTS > SELECT THE CABIN(S)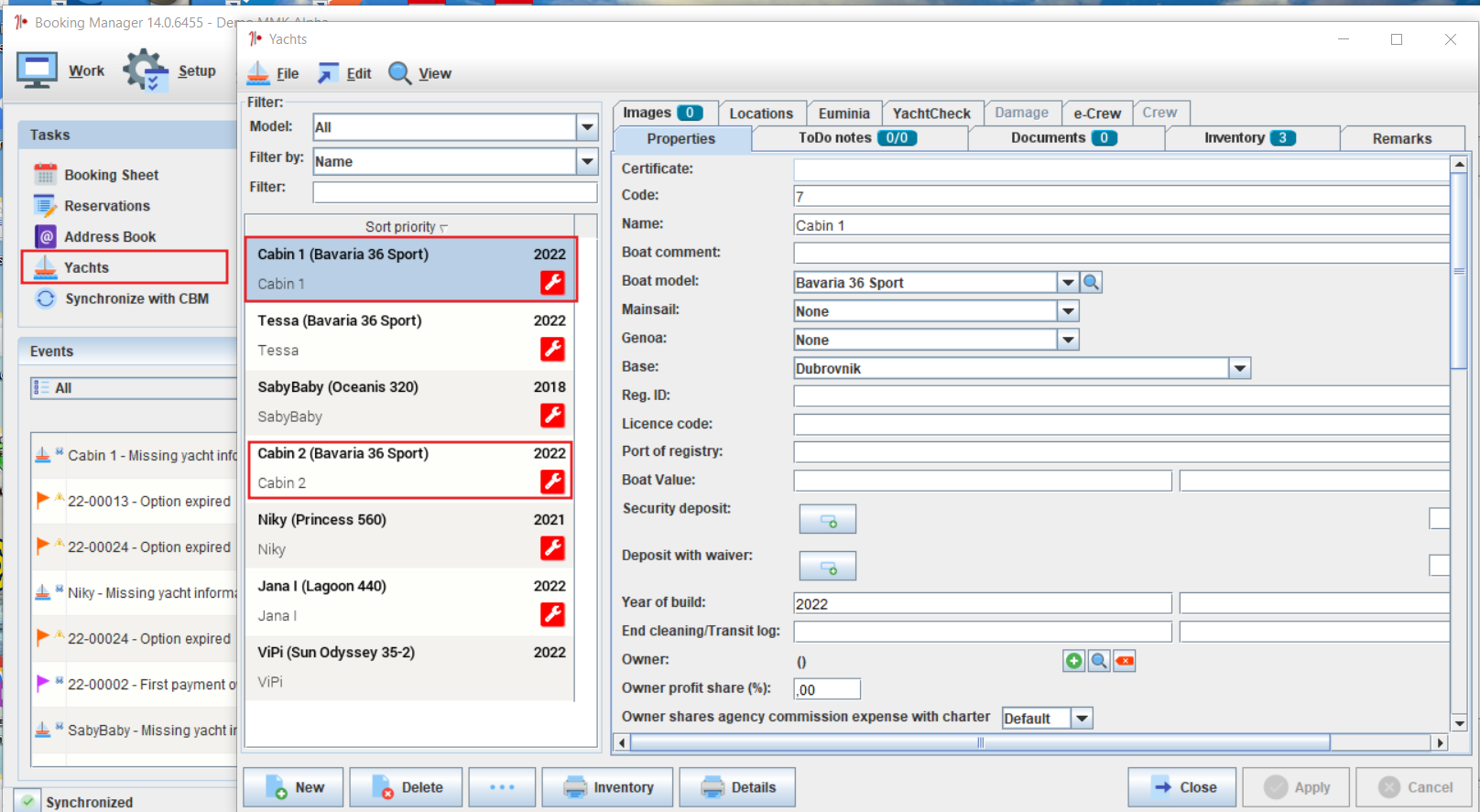 On the page dedicated to the cabin click on:
PLUS(1) - YACHT THE CABIN BELONGS TO (2) - CHOOSE (3) - APPLY (4)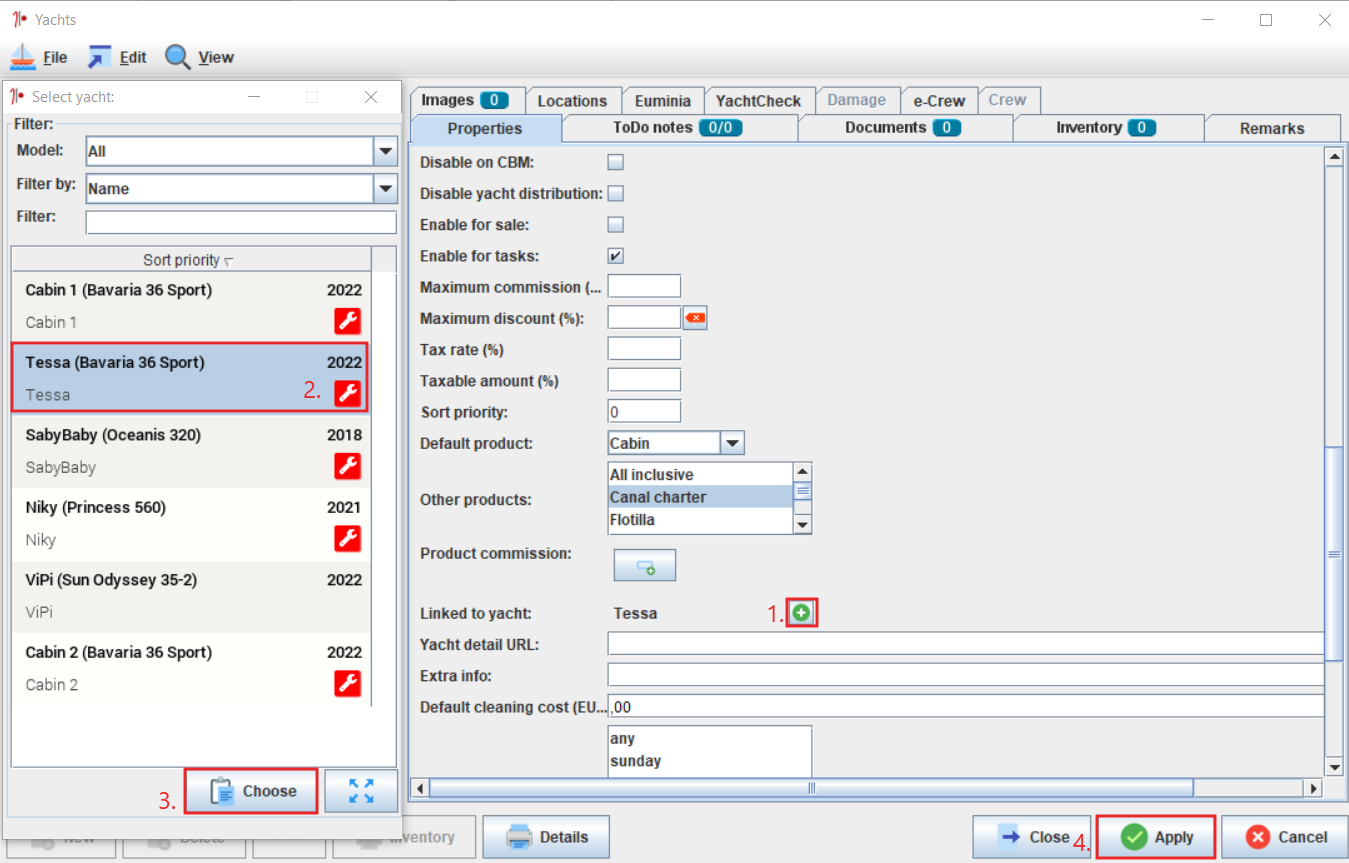 How the system shows the availability
When you have a reservation or an option on the whole boat the system automatically shows the cabins in Service status:

When you have a reservation or an option on one of the Cabins the system automatically shows the boat in Service status and the second cabin as Available: