Booking Manager enables you to send Newsletters directly from Booking Manager by integrating it with Mailchimp. MailChimp helps you design email newsletters and track your results. It's like your own personal publishing platform.
Opening, setting up and sending the Newsletter
After you registered to Mailchimp and finished setting up the mailing lists in Mailchimp in your Mailchimp account, you are ready to start editing and sending newsletters directly from Booking Manager.
Enter Newsletters (1.) > Manage newsletter (2.) to begin.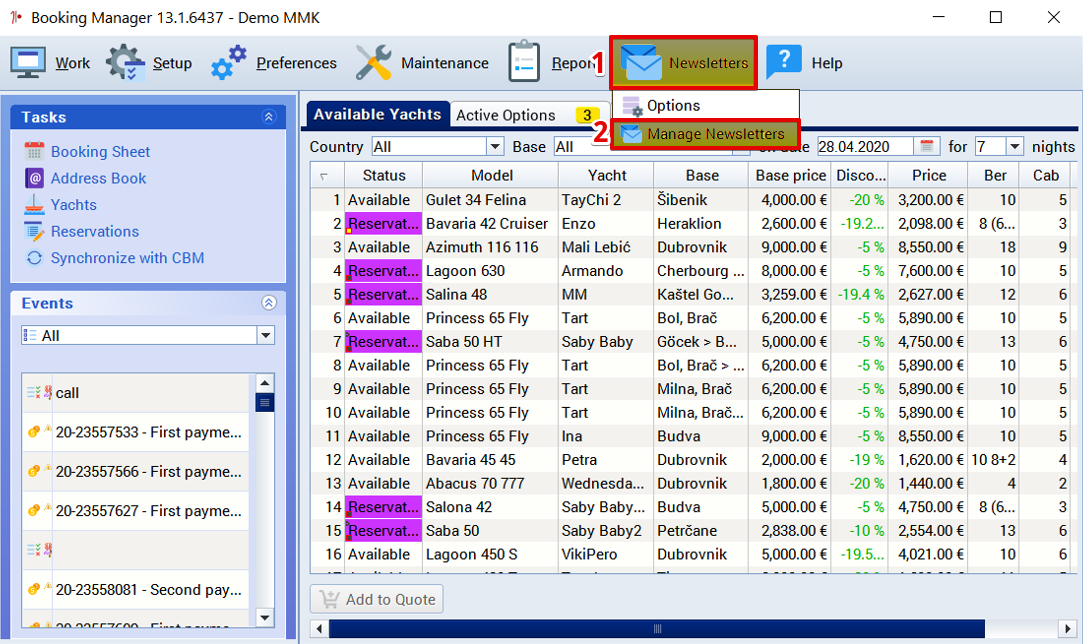 Once you entered Newsletter management press New (1.) to open the new newsletter. Next select the new newsletter (2.) and fill the Newsletter details (3.).
If you like you can check Templates (4.) to make a selection from predefined templates. Now you can edit your newsletter and press Apply (5.) when you are done.
You can now preview how your newsletter will look by Sending test (6.) to the desired test e-mail address. To send the actual newsletter to the selected list of users press Send (7.).