Booking Manager enables you to send Newsletters directly from Booking Manager by integrating it with Mailchimp. MailChimp helps you design email newsletters and track your results. It's like your own personal publishing platform.
Creating newsletter signup forms
Mailchimp gives you the posibility to create signup forms where people can signup for the newsletter.
In order to do that you need to login to your Mailchimp account, click on Lists (1.) > Design Signup Forms (2.) and select the correct list (3.)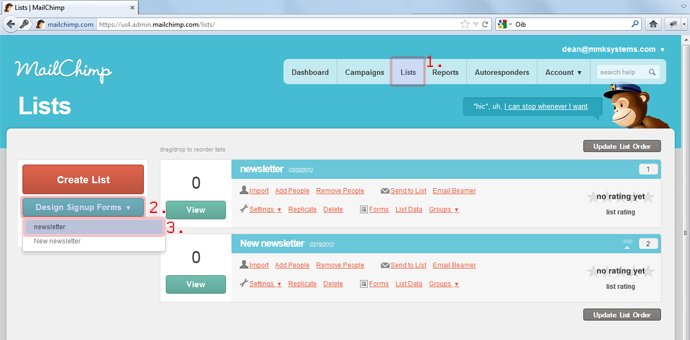 Once you enter you can either use the Auto design feature (1.) od create your form manually by going through the steps (2.).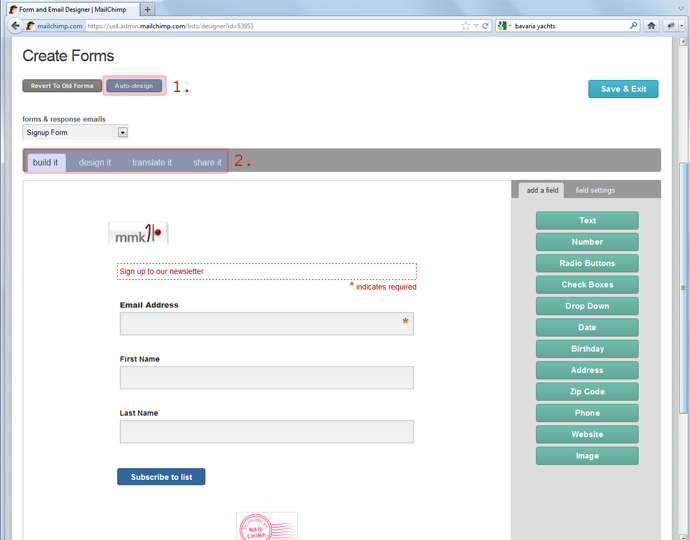 By clicking on share it (1.) you can obtain the link to your external Subscribe form (2.) or proceed to create an embed code for your website (3.).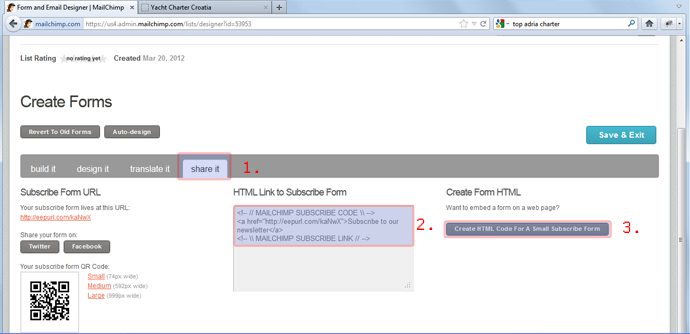 If you want to embed your code you can select the look (1.), preview the form (2.) and copy the code (3.) for pasting into your website.