Booking Manager enables you to send Newsletters directly from Booking Manager by integrating it with Mailchimp. MailChimp helps you to design email newsletters and track your results.
It's like your own personal publishing platform.
If you don't have Mailchimp account, create it by following these steps:
https://support.booking-manager.com/hc/en-us/articles/360013486499-Registering-to-Mailchimp
Log in to Mailchimp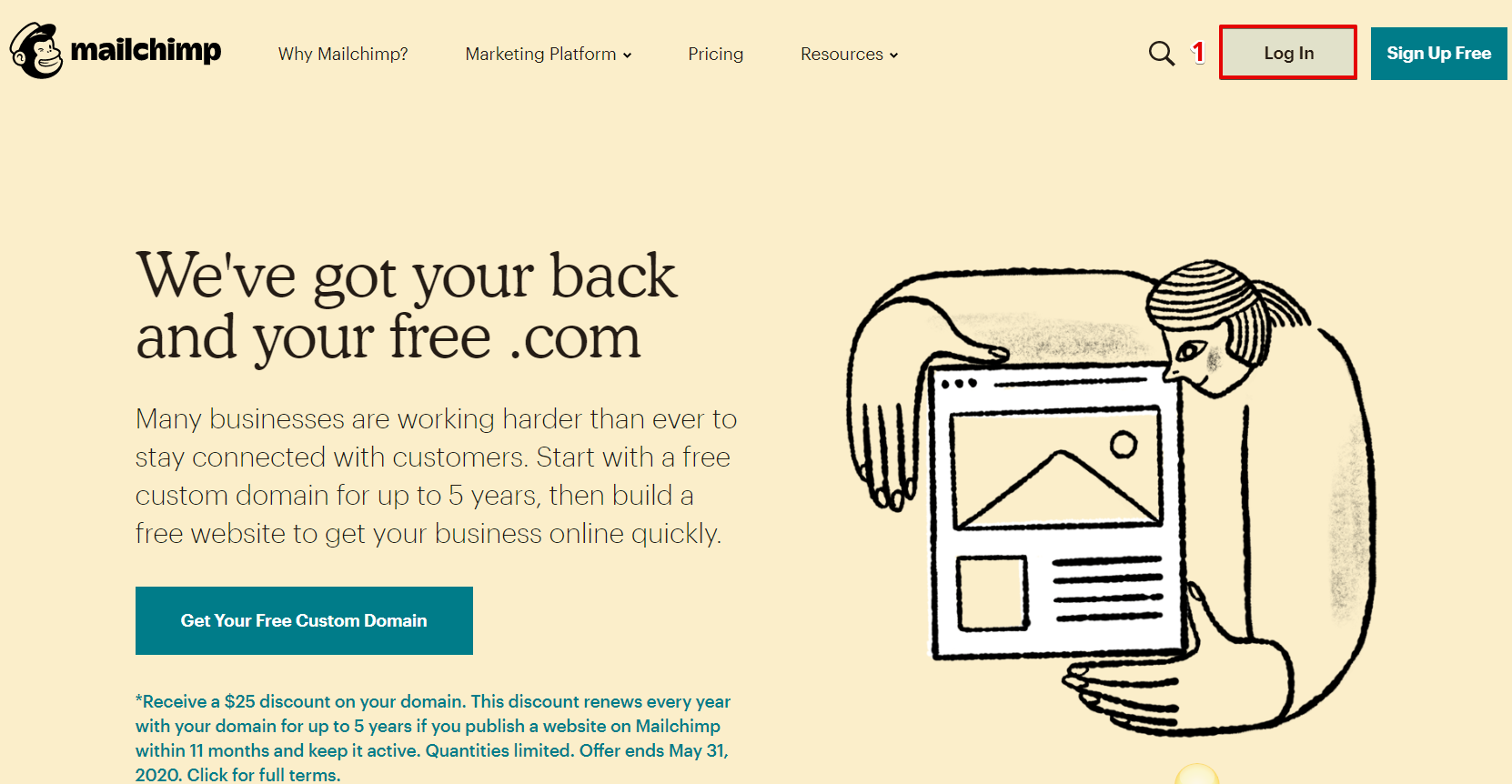 After logging in to Mailchimp you will require the API key.
Click on your account on the bottom left (2.) to open the submenu and click on Account Settings (3.).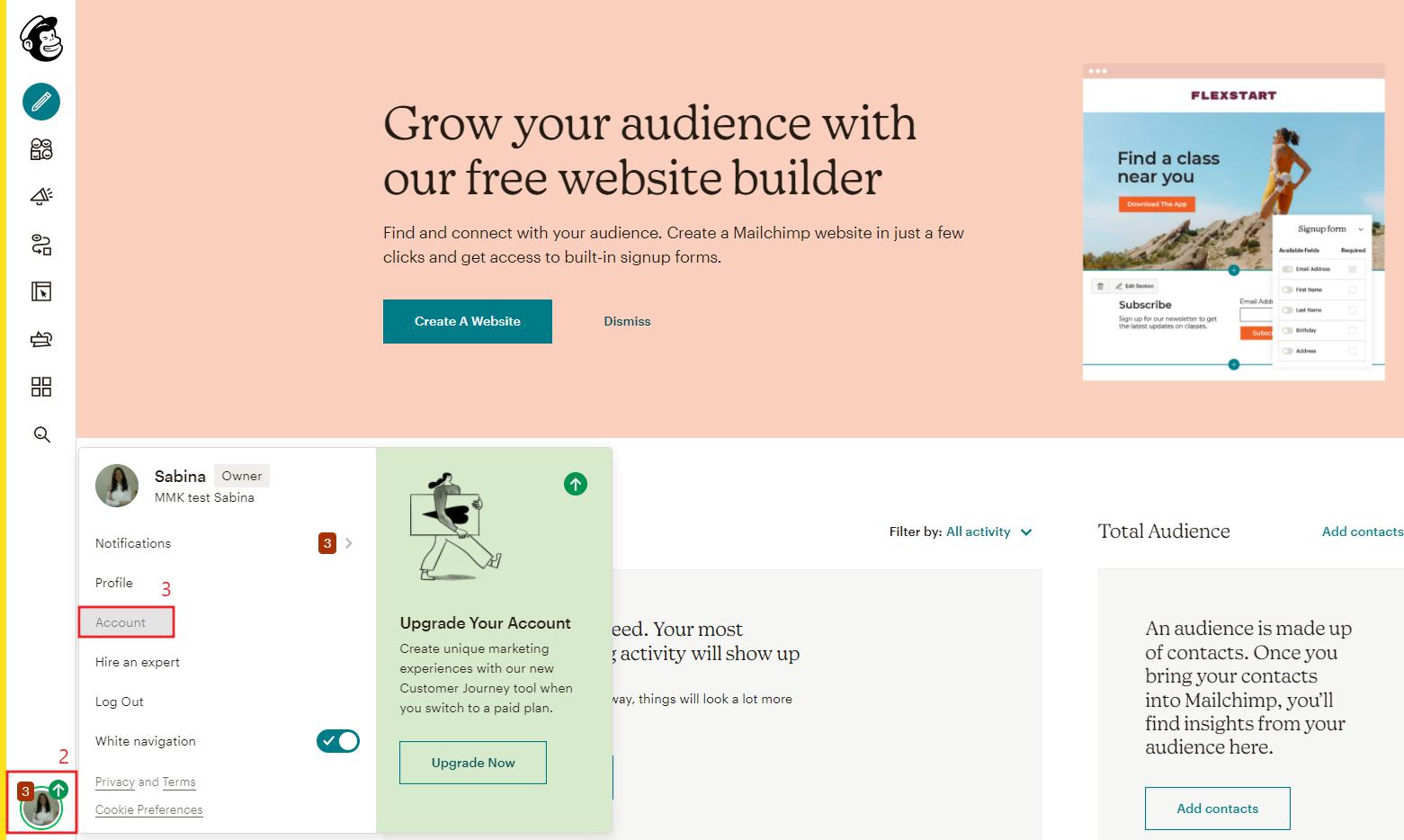 When your Account Settings open click on Extras (4.) > API keys (5.)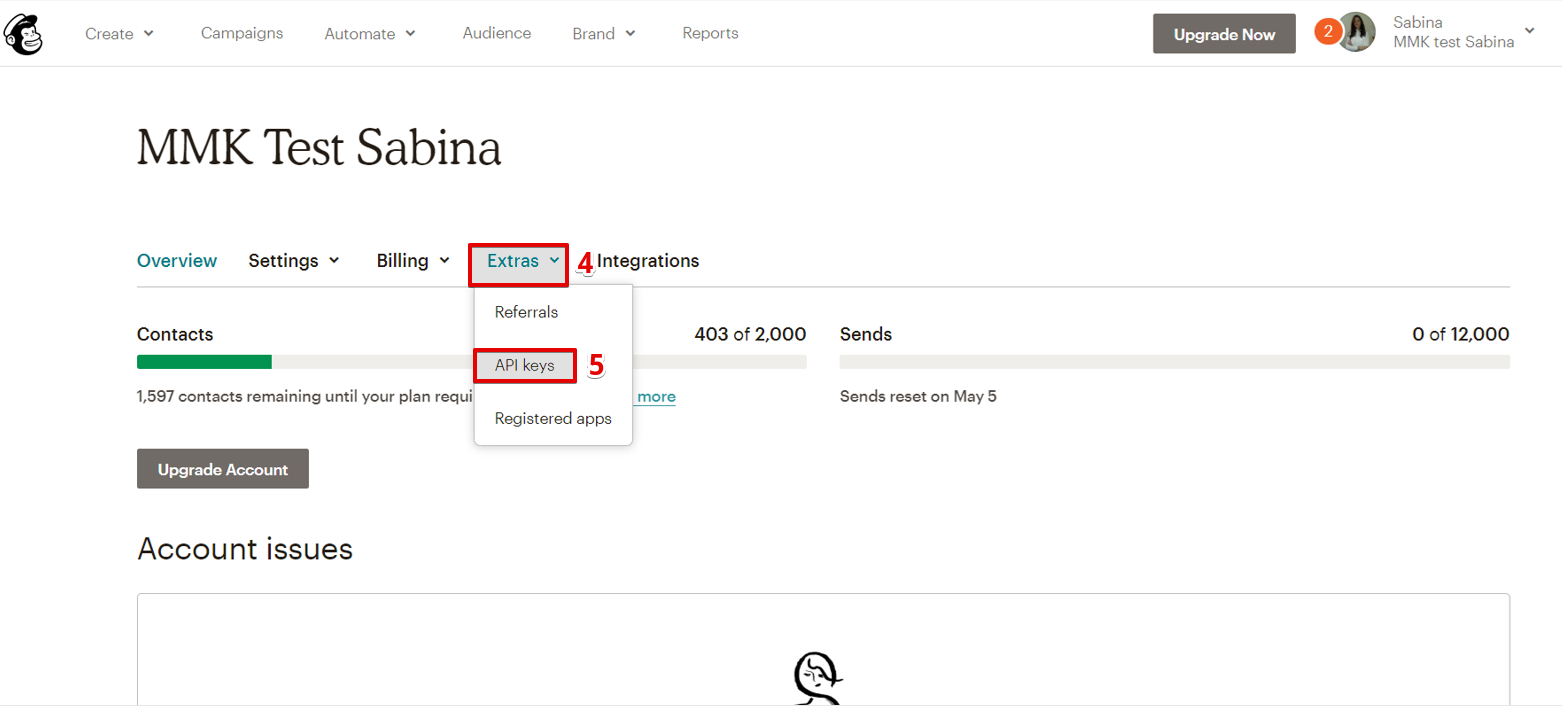 If you already are a Mailchimp user your API key is shown in the field (6.).
If you need to generate the API key or change it, click on Create a key button (7.).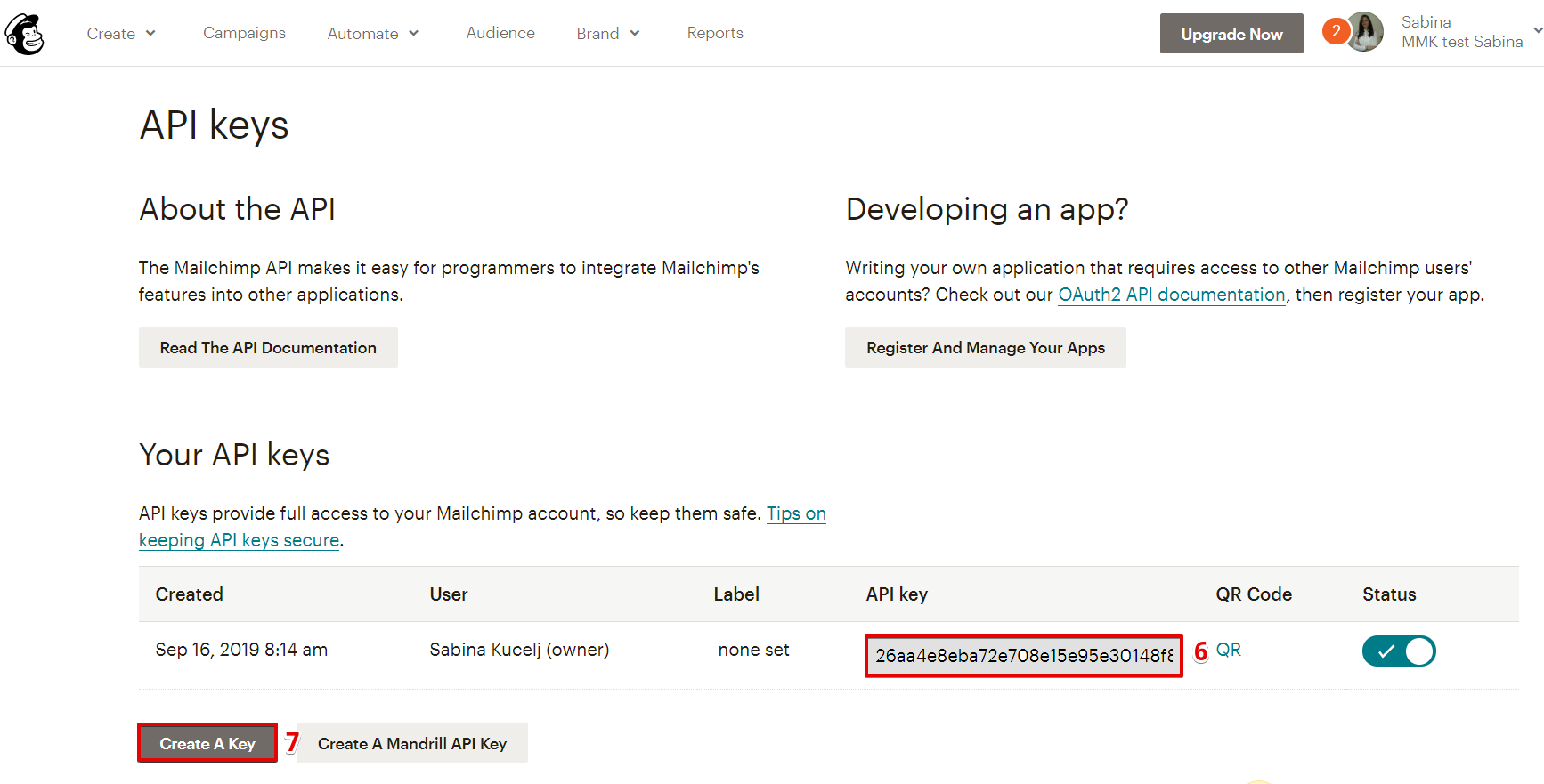 To complete the connection with the Booking Manager copy the API key and go to Newsletters (8.) > Options (9.) menu in your Booking Manager.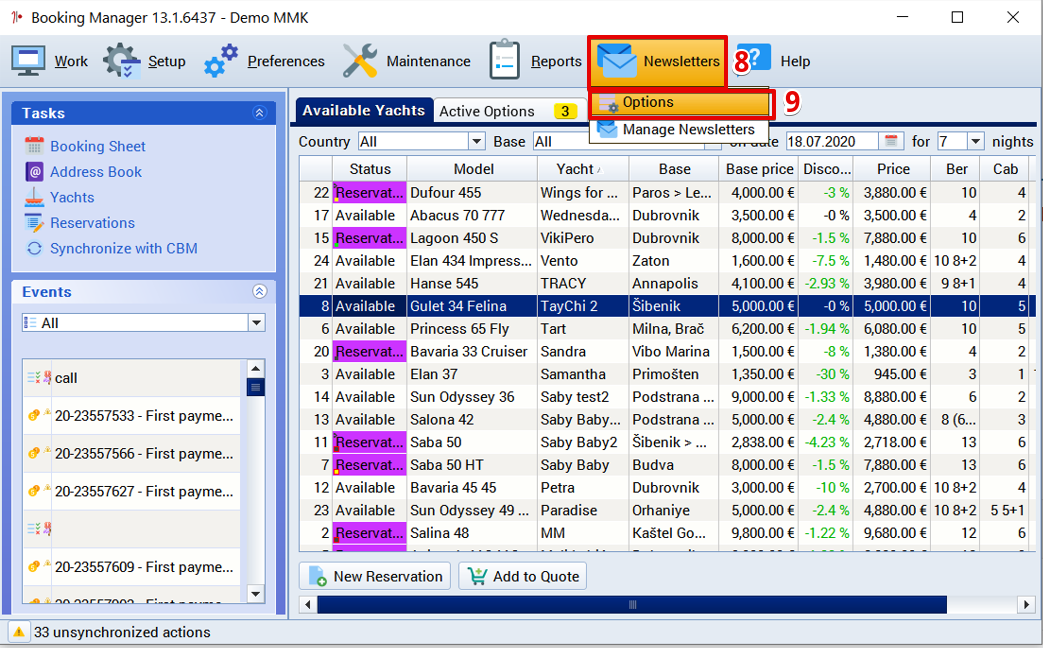 Next paste the API key in the appropriate field (10.) and enter e-mail address (11.) and name (12.) and press Apply (6.) when done.
E-mail and Name will be visible to the Newsletter recipients.