Local Booking Manager can generate various reports with which you can monitor what is going on with your charter fleet.
You can view all the expected payments in certain period, on a certain day or that are due untill a certain date .
You can view the invoices from Reports (1.) > Expected Payments (2.).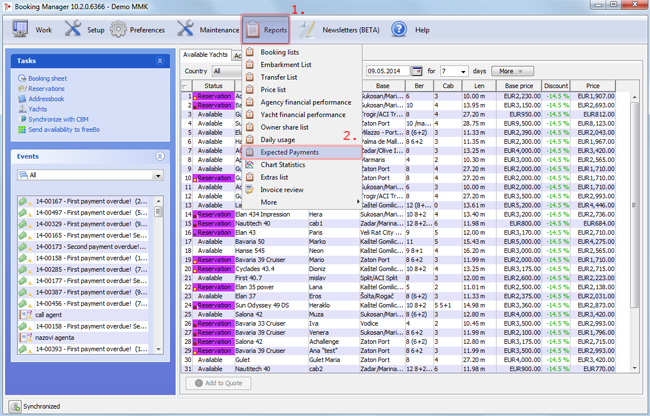 Once the Report wizard opens you can filter according to the following parameters:
Period type: In period, On day, Untill day and fill the required dates.
Choose if you want to see overdue and received payments
Select the time frame to discard reservations in months.
Finally press Create report (4.)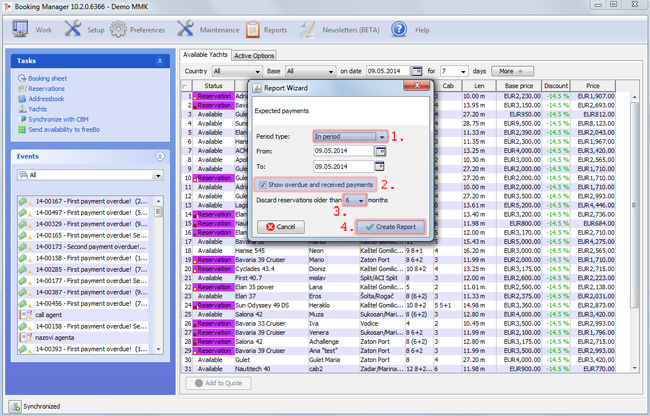 Once report is generated you can see the following:
Reservation number of reservations for which payments are expected
Agency/client company name and name
Guest name
Boat name
Confirmation date of the reservation
Check-in date
Check-out date
Amount of the each expected payment
Total amount of expected payments for the selected period