Age column has been added to crew list (1.) table and it will display the age of the crew member (2.) if the date of birth is entered on the address book contact.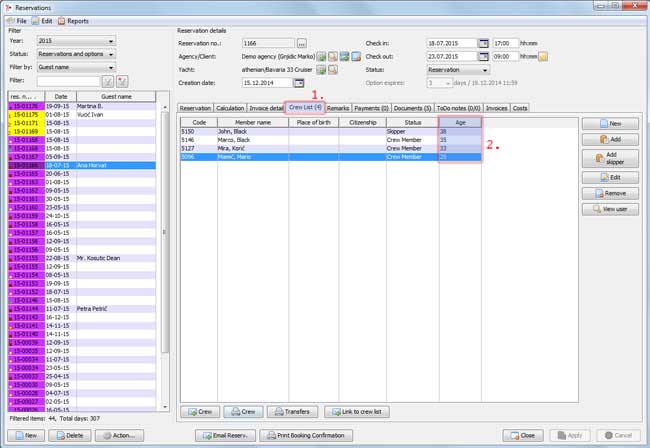 If the age on any of the crew members is missing simply select the crew member (1.), press Edit (2.) and enter the date of birth (3.). Press Apply to save (4.)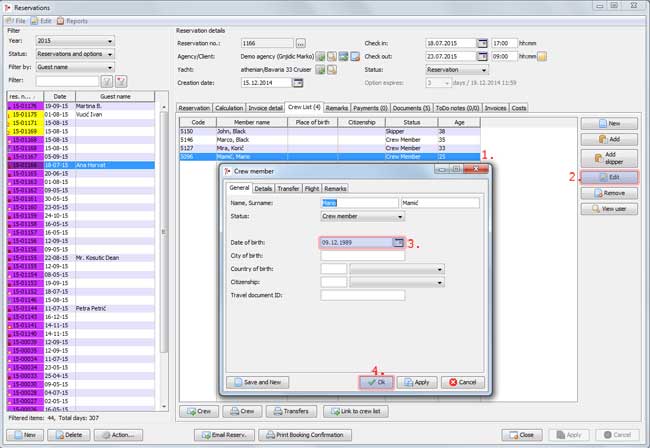 Displaying the age of the crew member eliminates the need to calculate the age from date of birth and makes it simpler to calculate the cost of the Tourist tax if you are issuing the extra invoice for it.