Local Booking Manager can generate various reports with which you can monitor what is going on with your charter fleet.
You can view all the invoices created in certain period, by specific operator, on billing device, with specific payment method and more.
You can view the invoices from Reports (1.) > Invoice review (2.).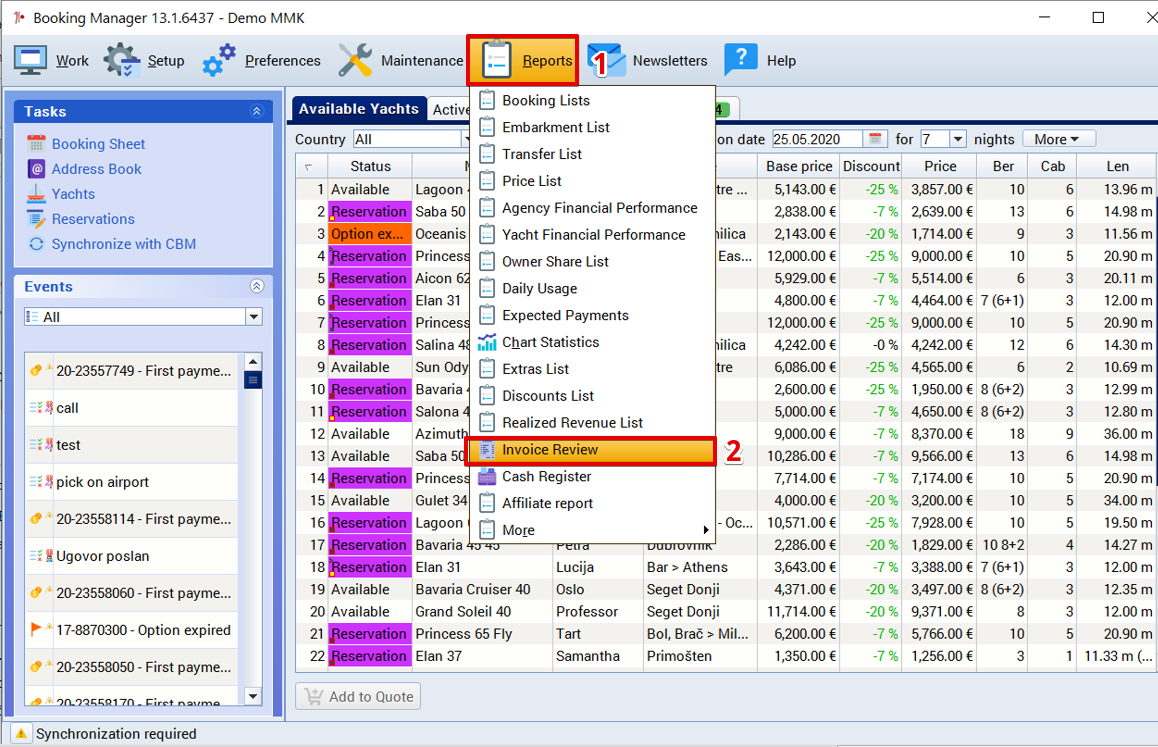 Once the invoice review window opens you can filter invoices according to the following parameters:
1. select which invoices to show: on a particular day, in certain month, in certain year or certain period.
2. select the type of invoice: all, Advance, Final or Extras
3. select a particular method of payment: cash, credit card, bank transfer etc.
4. select a particular payment method used for invoicing
5. select the specific operator who issued the invoice
6. select the specific office which issued the invoice
7. select the specific device (LBM) that issued the invoice
8. select the specific boat model
9. select the specific yacht
10. select the specific owner
11. select the currency in which the invoice was issued
12. select time period when reservation was placed; all , month, year, period on day
13. select, by placing a check and writing the extra name, invoices that charged a particular extra
14. Select if you want only cash register report

NOTE: be careful not to select too many parameters because you may not get any results.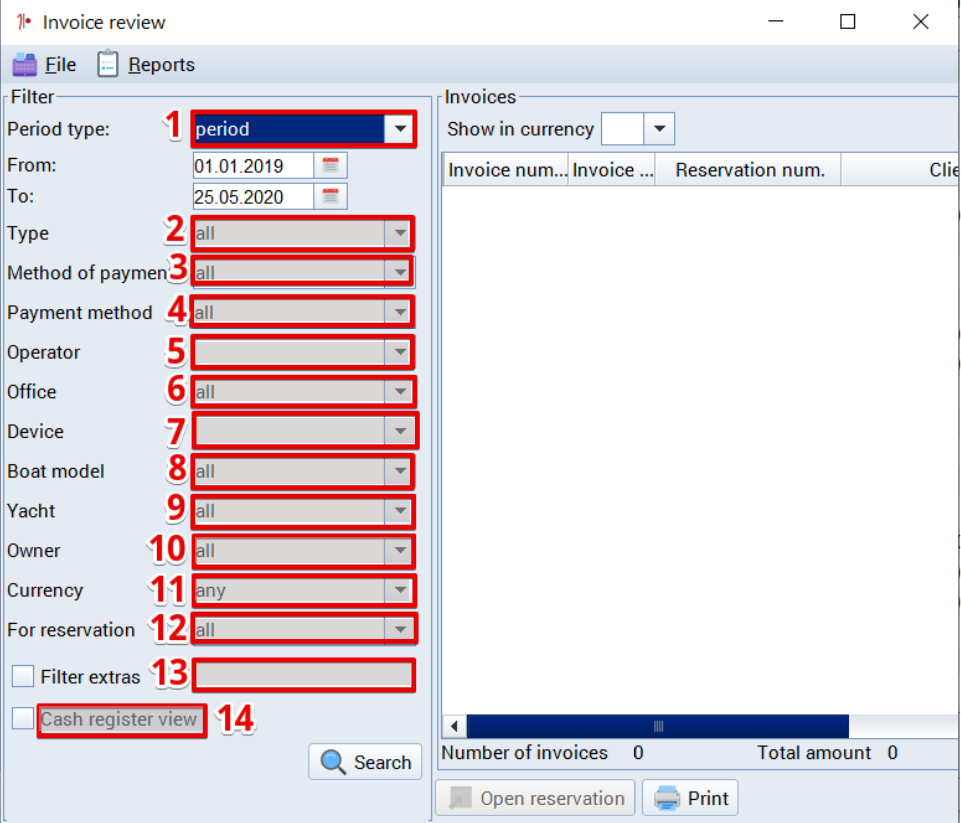 As you make the selection in the filter, the list of invoices on the right (1.) changes automatically according to the requested filter parameters.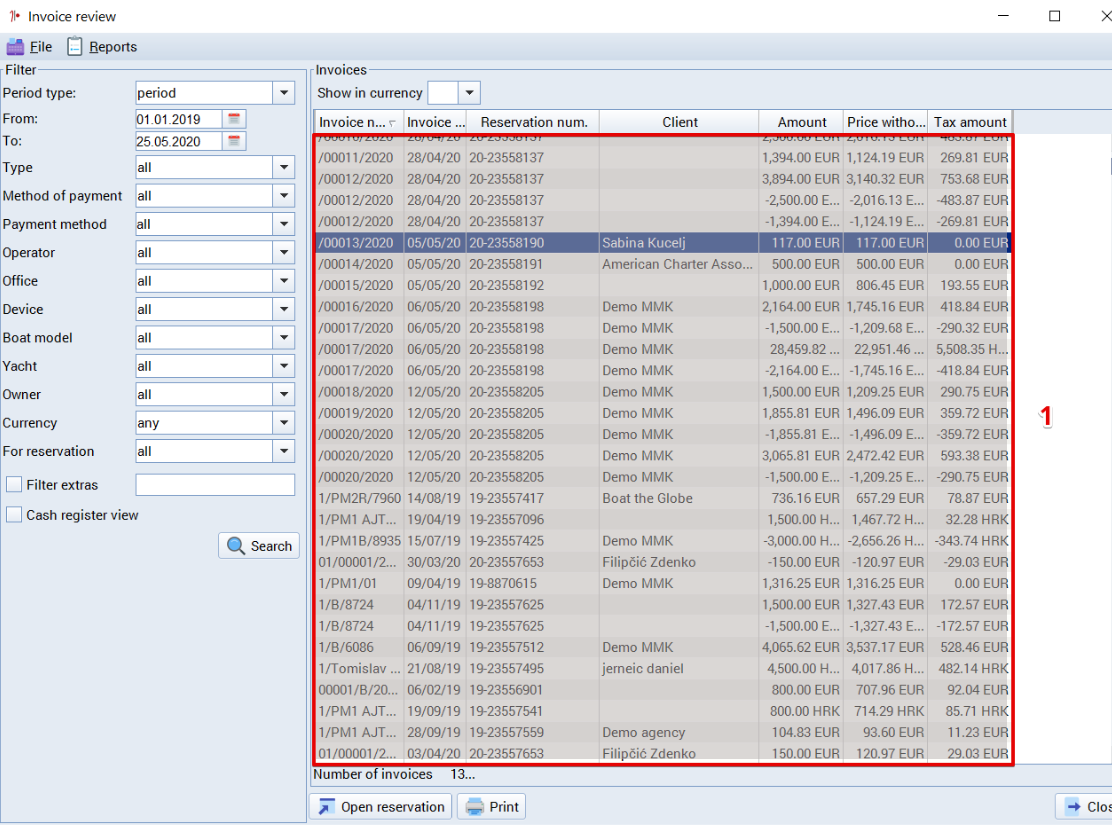 From the list of invoices you can select the invoice (1.) and then Open the reservation (2.) to review it or print it (3.)
If you print the list without selecting the reservation, the entire list is printed. You can make multiple selection by holding the CTRL key and click on invoice to add to selection.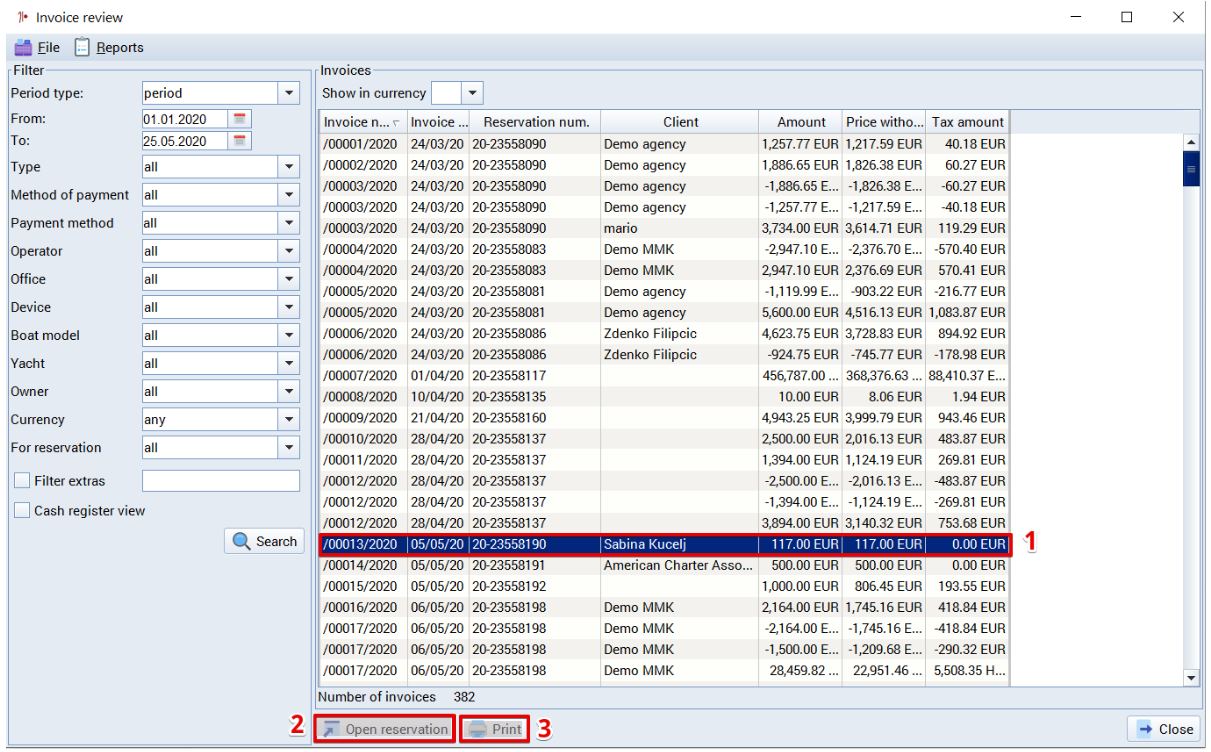 Once you click on print List of invoices will open in standard Print preview and can be saved as PDF from File (1.) > Save As PDF (2.)