If Java console opens once you start your Booking Manager it is very easy to disable it following this procedure:
open your Start menu and open Control panel (1.)
Once you opened the Control panel switch the view (1.) to either Large or Small icons for easier find (only on Vista or later) and open Java (2.).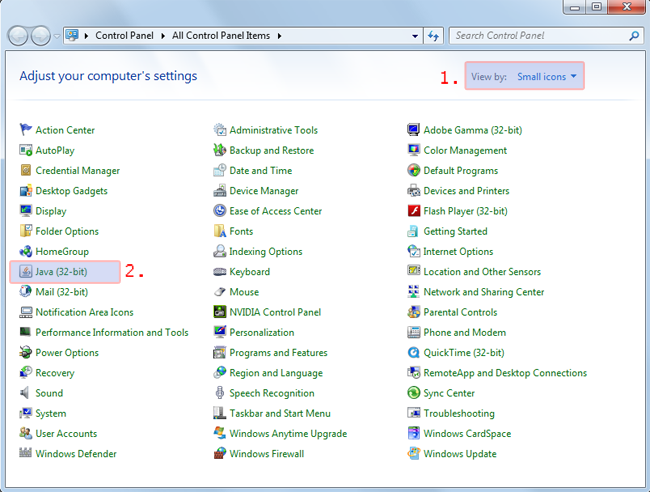 When the Java Control Panel opens select Advanced (1.), click on a small + next to Java console (2.) and select Hide console (3).

Press Apply (4.) and OK (5.).

After this the Java console will be disabled