To make your work faster and easier you can upload your own personalized documents
into Booking Manager, and it will automatically be filled with the data from your account.
Documents you can upload:
First payment reminder
Second payment reminder
Invoice
Boarding pass
Payment slip
Payment confirmation
Offer
Booking Confirmation
Master Invoice
Charter Contract
How to Choose Codes for your Personalized Document
You can choose the codes which can be merged from Booking Manager to your template.
The template needs to be in .docx format, so create it in Word.
Open Booking Manager application to copy codes
Go to Preferences > Message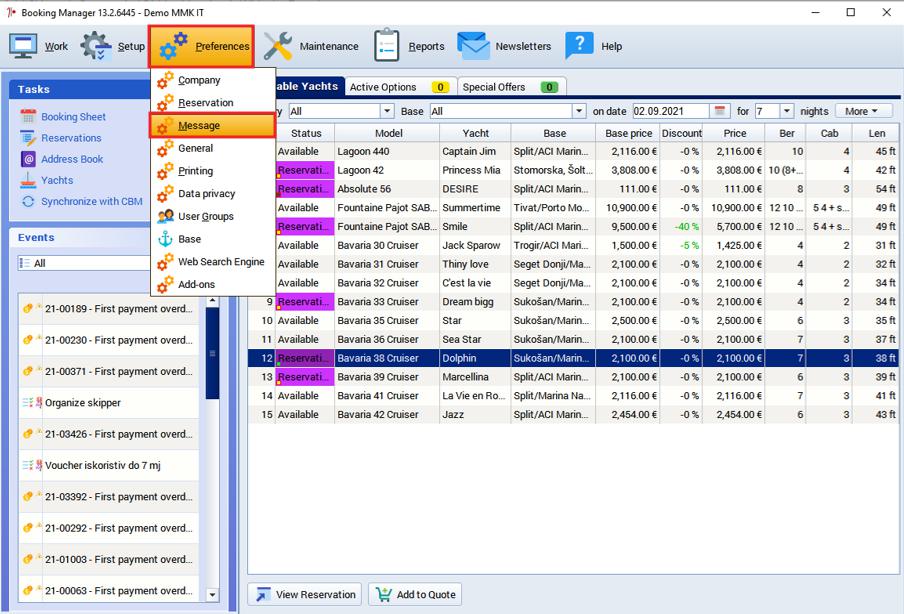 Select for example E mail boarding pass
On the right side, you will be available template fields Client, Common, Contract, Guest, Owner, Reservation, Skipper, Yacht, Yachtmodel.
Select Guest to see the codes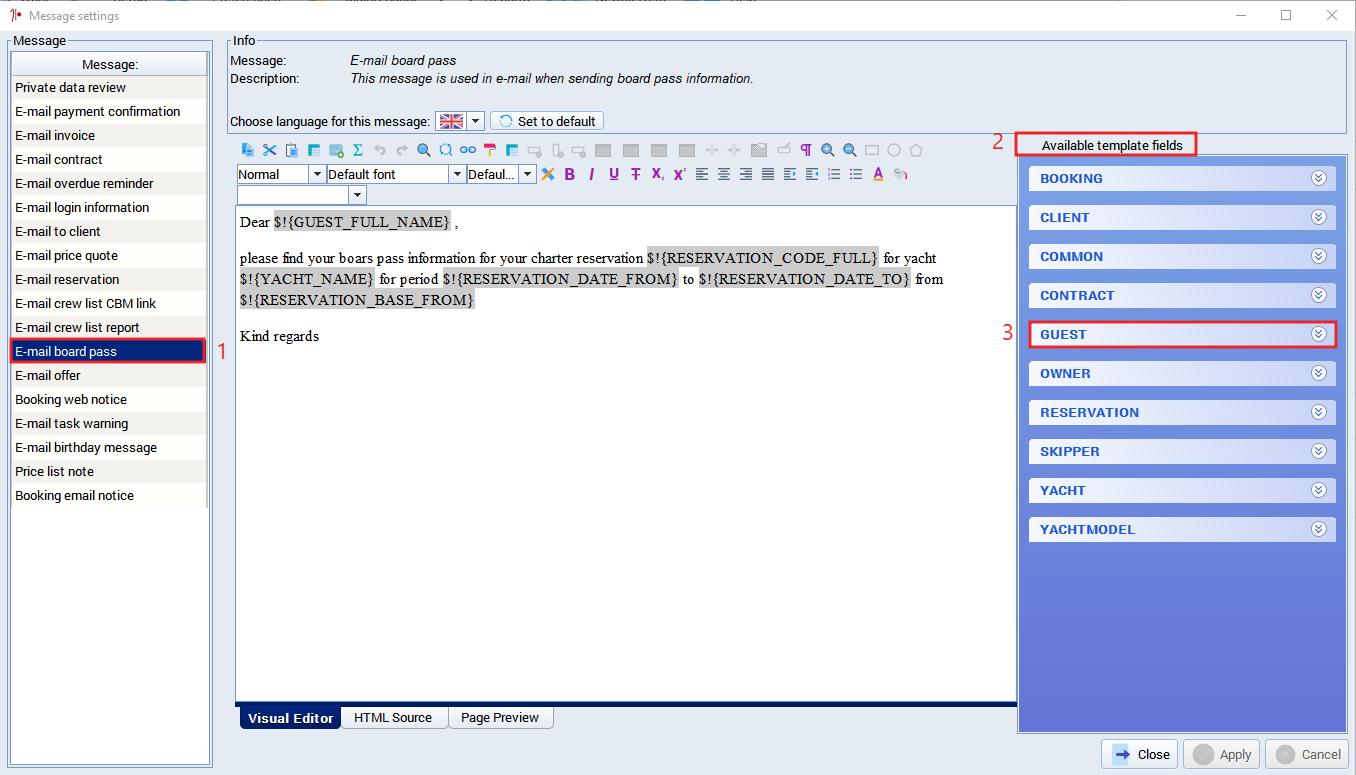 After you've selected Guest, all possible codes about the Guest which could be merged will appear
Select the code you want to merge
Drag and drop it into the text field
Select Apply and Copy it so you could paste it on your personalized document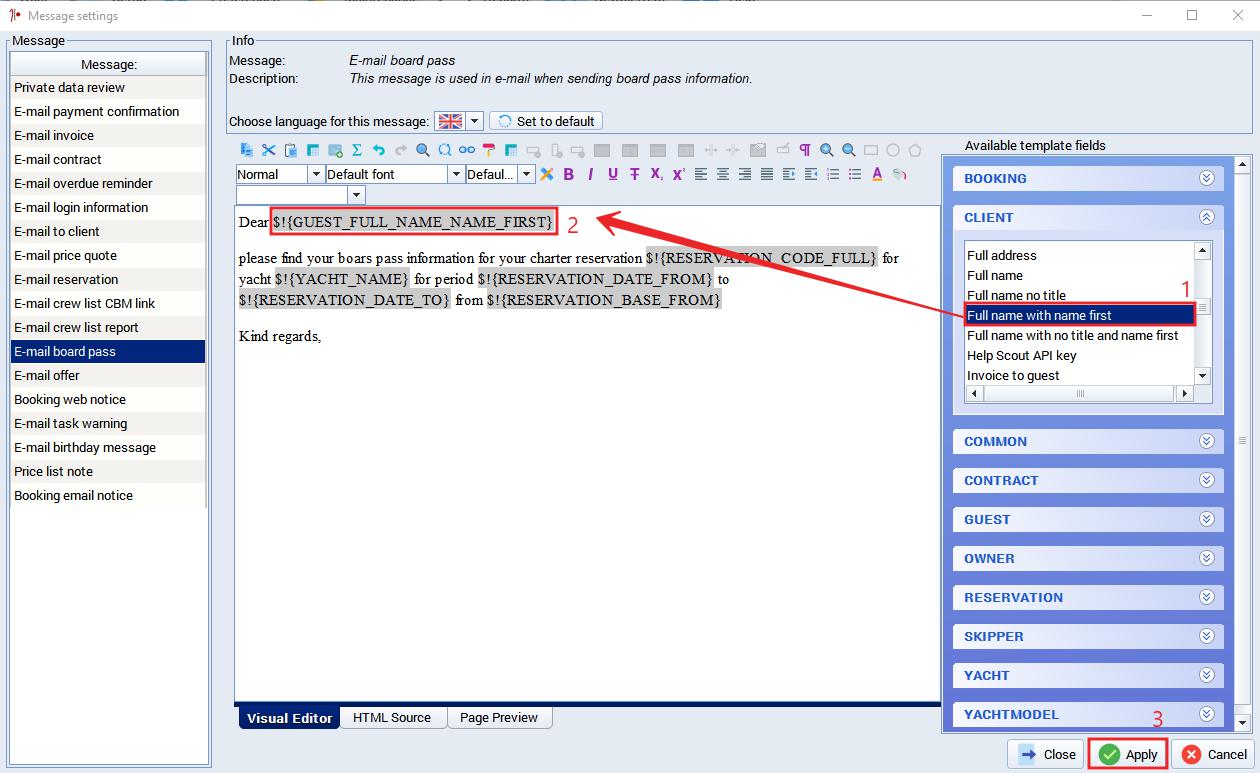 You can also check all available codes
How to add Codes to your personalized Document
Create a document in Word, for example with the name of the guest, address, info about your company, marina description, location or general conditions...etc..
On the place where you want to be merged field
Type Ctrl+F9 to merge field.
Right-click with the mouse and choose Edit field
then MergeField
Into Field name paste code you've copied from the application
Choose OK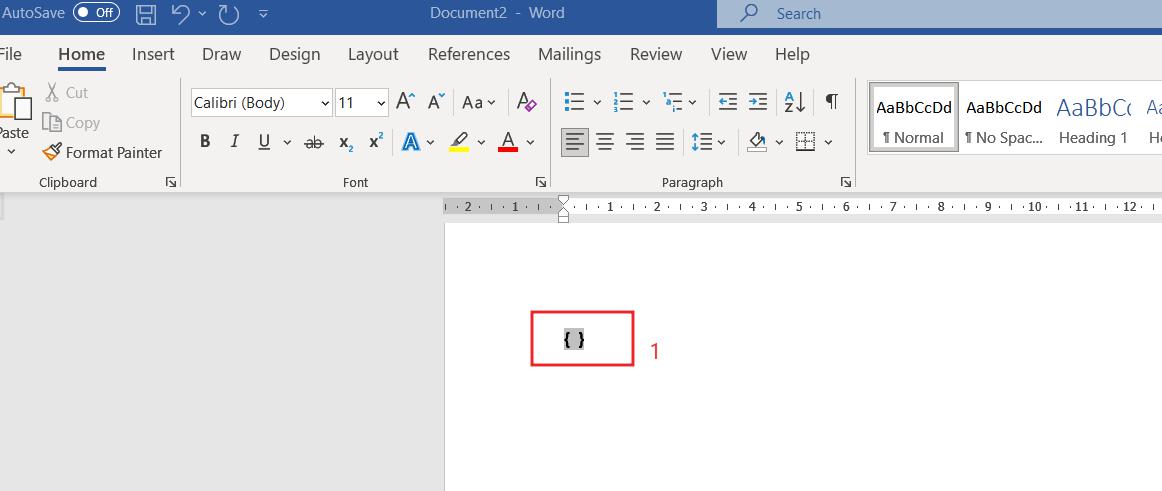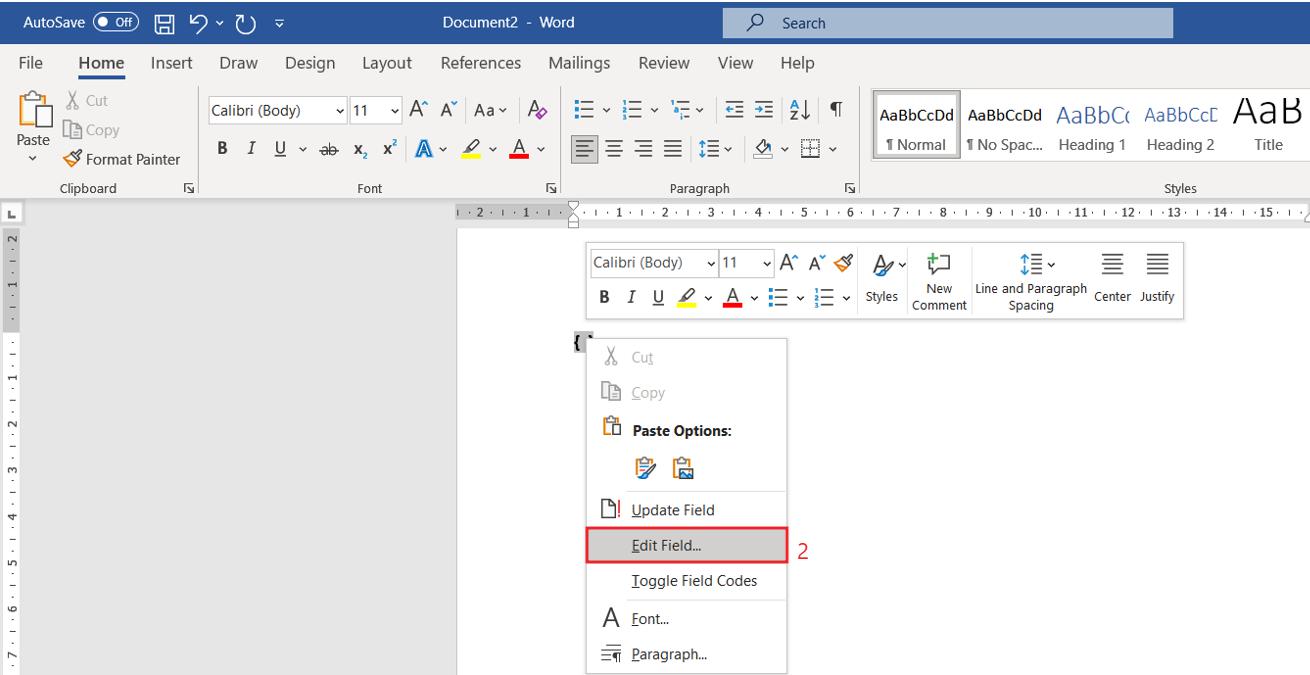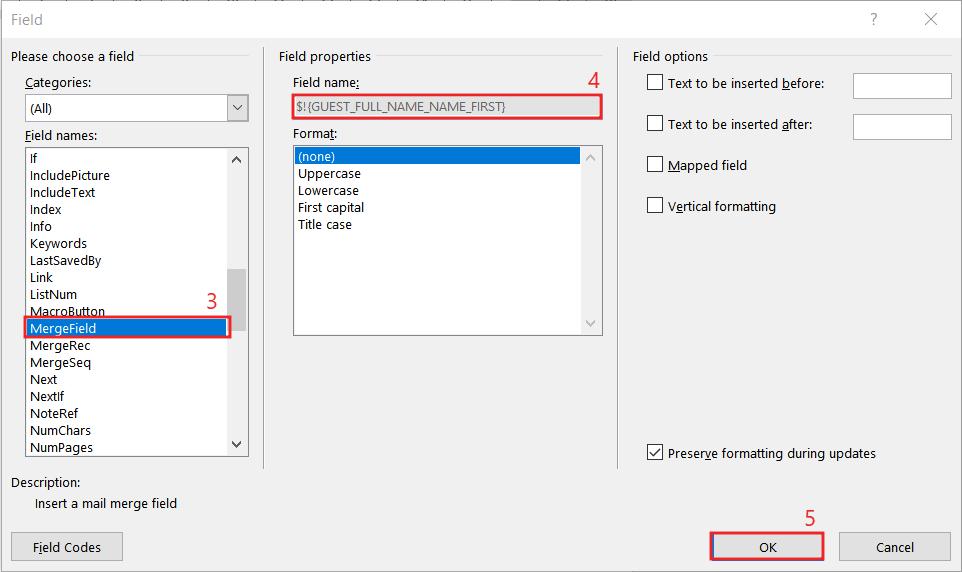 This is an example of the document after inserting codes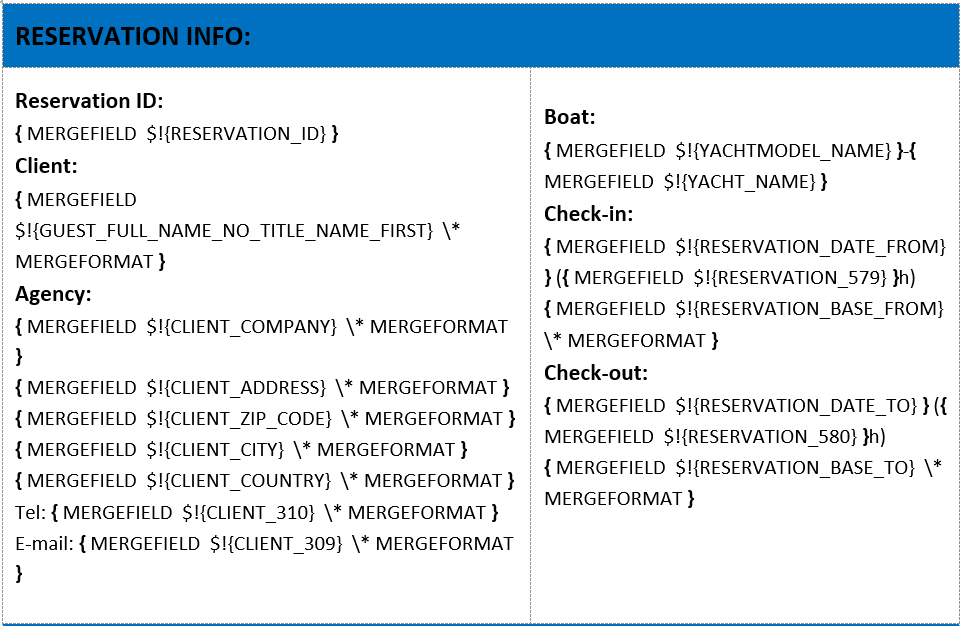 After the Word template is created, merge it in Booking Manager.