The scanner feature allows you to scan Option types on sight and they will automatically be added to the reservation.
How to start scanning
To generate Barcodes go to:
SETUP > OPTION TYPES > PROPERTIES tab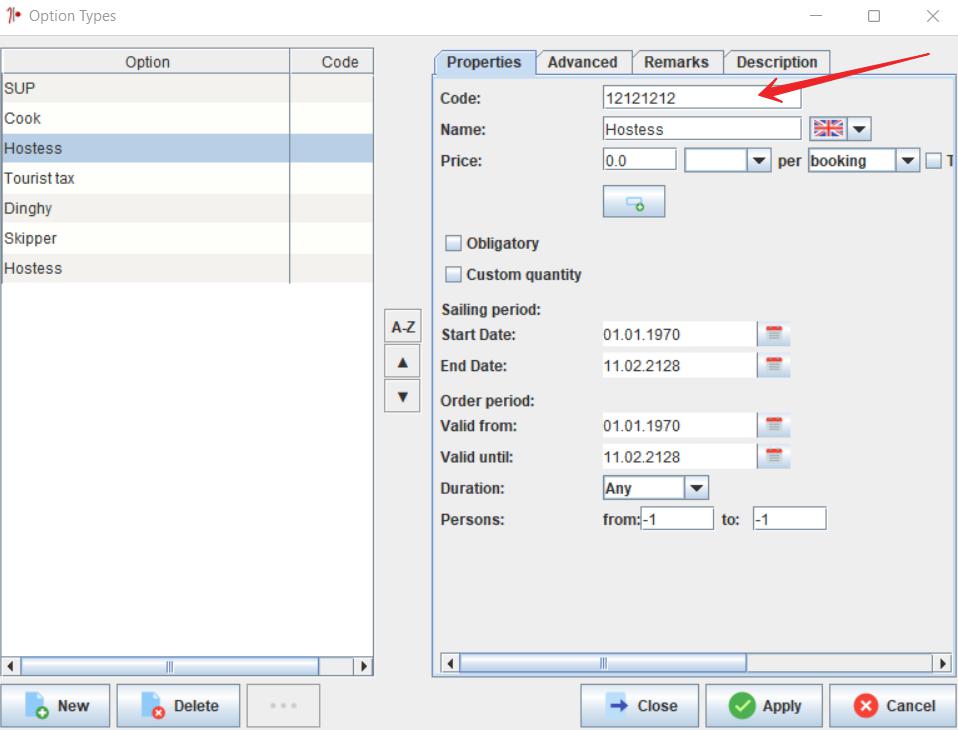 Now you can assign Barcodes to your Option Types. Select the desired Option type, insert the preferred numbers under the Code column and click Apply.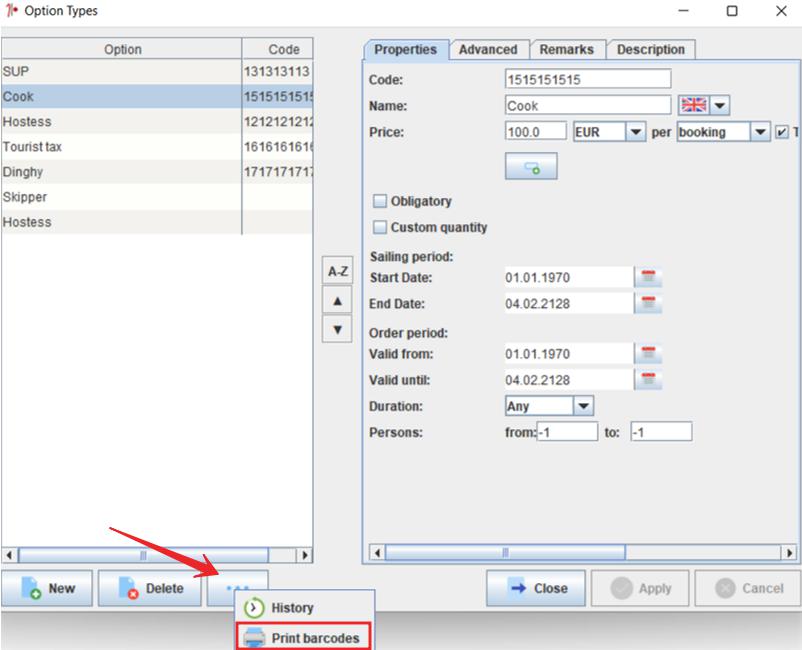 Click on the three dots button and select Print barcodes. Now that you generated your barcodes, you are ready to start scanning.
Go to your desired reservation, calculation tab, and click Scan barcode.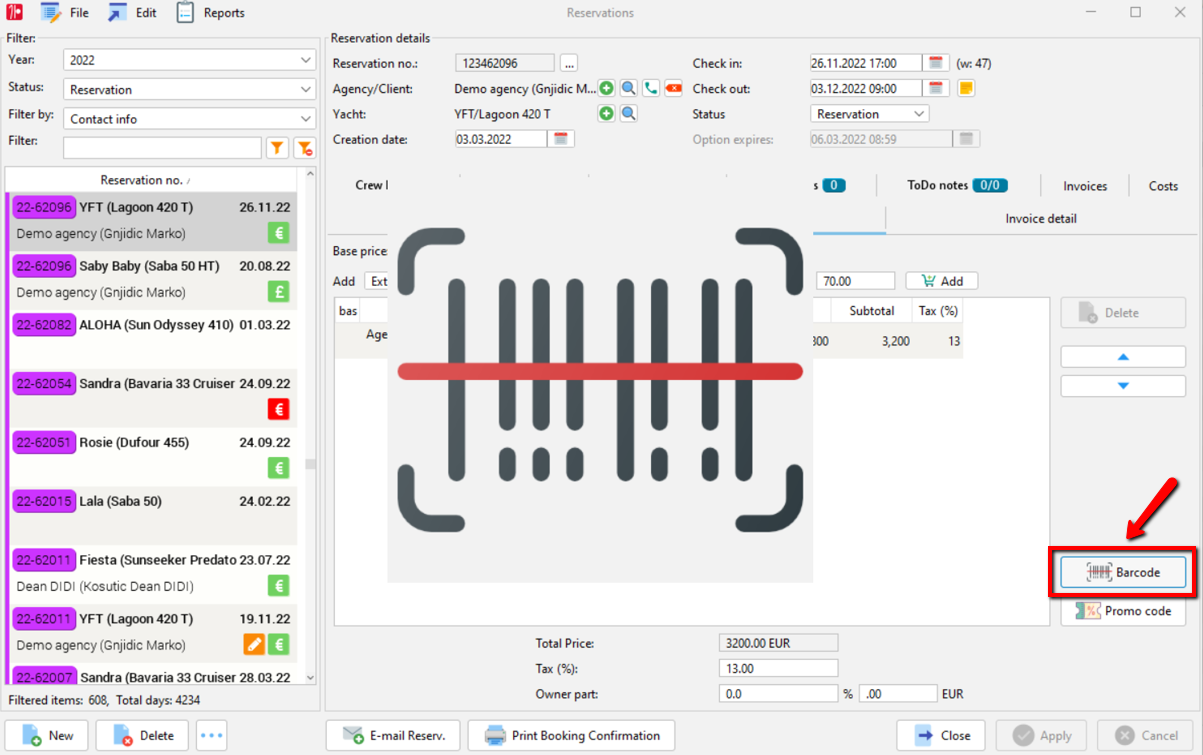 Connect your scanner device to your computer and scan the barcodes for Option Types you generated.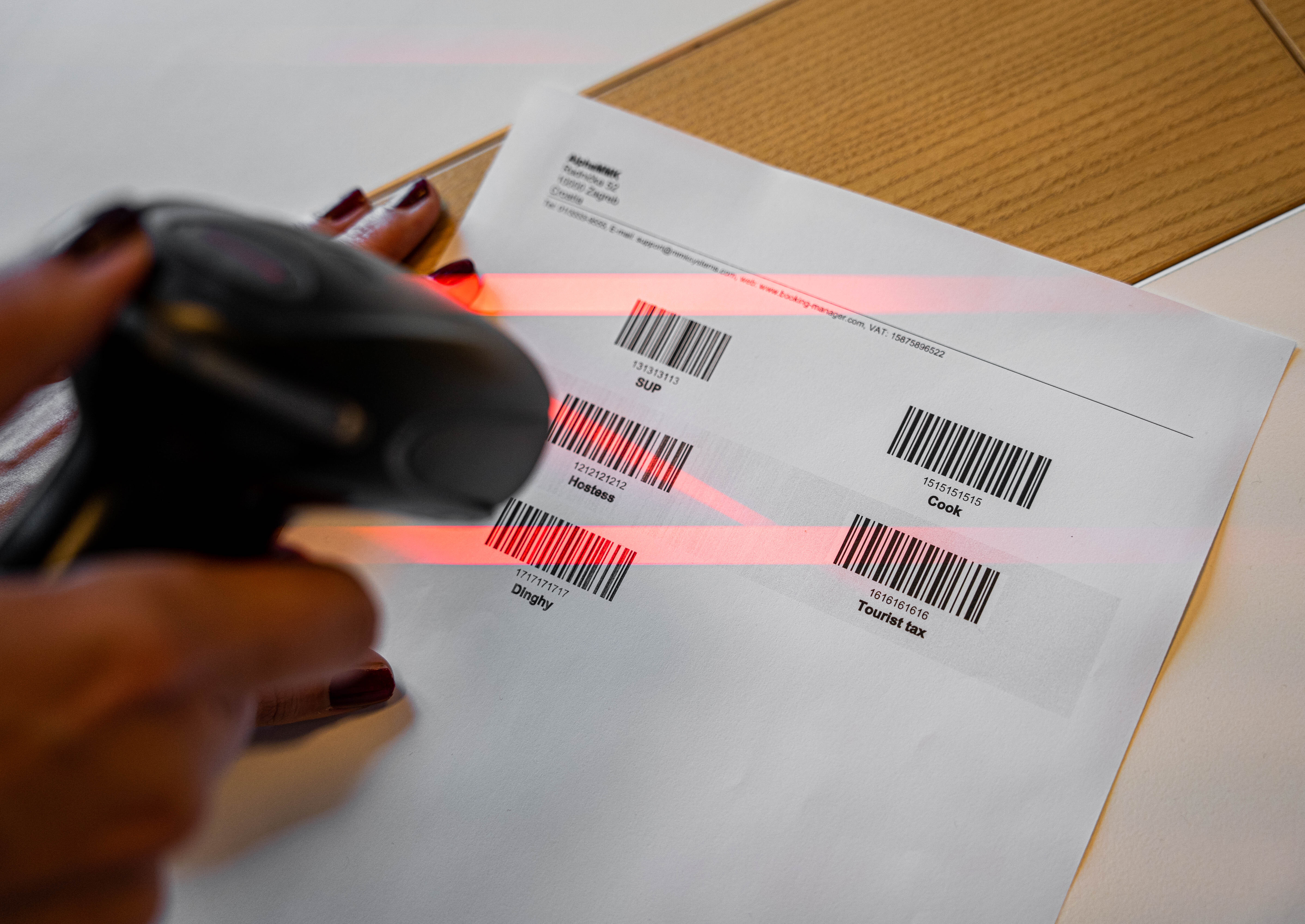 By scanning your Barcodes they will automatically be added to your Reservation's calculation.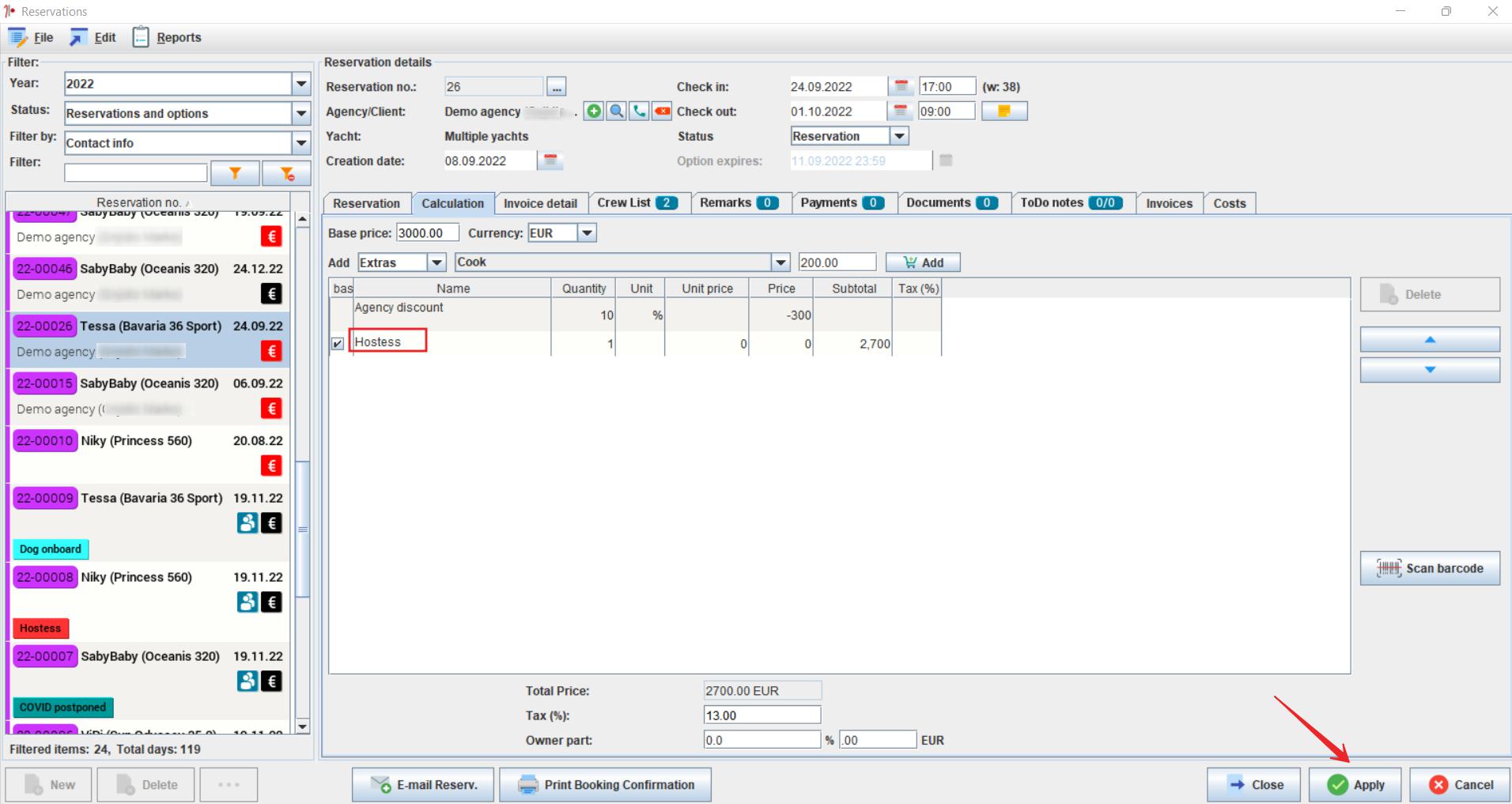 You can also use the "Quick Scan" feature to scan Articles and Activities.